Relseiy
is creating Webcomics and illustrations
Select a membership level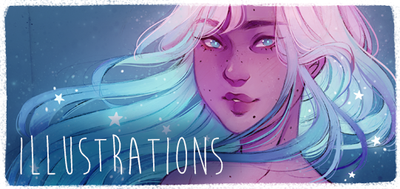 Starter
-My eternal thanks and gratitude 
-Access to high quality ver. of illustrations
Early Bird
-Access to early comic updates!
-My eternal thanks and gratitude
-Access to high quality ver. of illustration

Sketchbook
-Access to exclusive patreon-only sketch logs and extras!
-My eternal thanks and gratitude
-Access to high quality ver. of illustrations
-Access to early comic updates! 
About Relseiy
Hello! I'm Relseiy/Pandastrophic, my passion is illustration and visual narrative! I'm currently a university student studying graphic design and therefor making webcomics can't be my priority, I have to manage my time very to be able to balance out creating webcomics and illustrations with university work. It's been working out well so far but I need to be able to keep it up for a very long time as most of my comic projects are very long term projects that require long working hours. I seriously love working on webcomics and it's my dream for it to be my job one day and this is where Patreon comes in. 
Your support goes towards helping me create more art and comics:
- Buying art supplies 
- Costs of repairing laptop or tablet (if anything happens to them) 
- Making merchandise (printing and productions costs)
-  Giving me the motivation to keep working hard
What do you get by supporting?
- My eternal thanks and gratitude!!
- Access to Patreon request events! This can range from headshots, fullbody, chibis, digital, traditional depending on what I feel so it's pretty much random!
- Access to high quality versions of my illustrations
- Early access first half of the next comic episode (coming soon)
- Access to exclusive monthly patreon-only sketchs from my personal sketch book! This would include both comic related, non-comic related sketches, sketched versions of illustrations and any other studies I did that month. 
Hopefully much more in the future!
S101 Extra comics will be added to $5 tier.
The comics are scenes and stories I couldn't add to the main plot, most of the comics will be patreon exclusive until the main Socializing101 comic is completed.
2 of 4