Renezuo
is creating adult worlds and adventures!
Select a membership level
Copper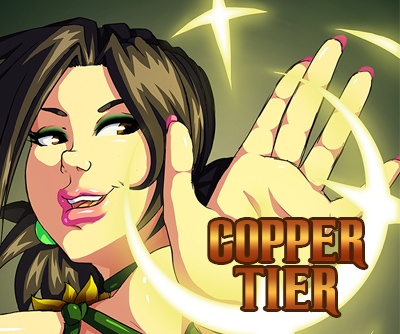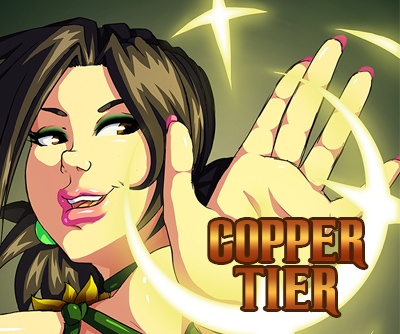 You get advance access to all content before general release. 
Access to Discord Server
Copper Tier Content for events, varies by Event.
Includes Discord benefits
Silver
All previous benefits plus…
Gain access to any and all WIPs for all content (including games) across the board.
Whenever a vote goes up for content, you get a say!
Silver Tier Content for events, Varies by event
Includes Discord benefits
Gold
All previous benefits plus...
You get to help call the shots, offering up suggestions on story material and art content to create a pool for votes and for me to pull from.
10% Commission discount for anytime you commission me for a piece directly.
Gold Tier Content for events, Varies by event
Includes Discord benefits
About Renezuo
Before Contributing anything, you fully Acknowledge you are over 18 years of Age.

Welcome!
My name is Renezuo and I'm an adult artist who enjoys creating work with an emphasis on context and narrative. I do some fanart when a character grabs my interest but my first love is always going to be creating stories and worlds with an eye toward the adult content. For me it's much more interesting to have characters in situations when you've had a chance to get to know them and illustrated work has the benefit of taking you to worlds and doing things you could not achieve through conventional adult content.

As I said, there will be always be room for fanart but my focus will be mostly on three core worlds of my own design.

Codex Alkotas
The largest of my 3 worlds, Codex Alkotas is a Fantasy setting with a darker more erotic tone baked into the lore of the world itself. Those of you who are familiar with my Cuirizu Plant Demons have already had a look into this world, though there is much more to see. Multiple story lines lace this world covering a range of groups such as the rival cuirizu orders, the decadence of the high fae lords, the debauchery of vampire apostates, and the blood soaked rituals of matriarchal cults. At the center of it all is Zelmesca, a realm on the brink of war with those around it while still emerging from a recent civil war.

To the south is the Solacine Imperium, an ancient Arcane Empire. To the north is Vastan, a centuries old enemy devoted to the madness of elder powers. To the west is Esto'Rhia, a realm dedicated to human superiority. Finally to the east is the matriarchy of Al-Tahim, dedicated to a goddess of blood and war. Going further afield in any direction brings you to still more realms both across great landmasses and the Broken Sea. There's plenty to explore here, and lots more to see that I'd like to share with you all.

Night Wave
Night Wave is a modern fantasy world set in the 1980s with a Retrowave aesthetic. Though the creatures of the supernatural have always walked our world they've learned to conceal themselves from the collective masses of humanity, but for the first time in centuries there comes a time of such rampant greed and powerful counter culture happening at one time that such creatures are finding new liberating ways to blend in.

Night Wave is the best and worst of the 80's, with each of the various supernatural societies playing in to various tropes of the time and being influenced by the happenings of the day.The creatures themselves, though resembling some of my other work, draw from real world mythology as much as possible and bring those creatures into the "present" day in classic 80s locations like New York, Miami, Los Angeles, Chicago, and Las Vegas while adding a few more relevant to the period with Seattle, Boston, New Orleans, and Denver.

Celestial Tides
Celestial Tides is an erotic sci-fi world where humanity has only just begun to encounter what exists outside of the solar system. The United Solar Federation, headquartered on earth, discovered Slipspace and began to explore worlds beyond their star system. Shortly after establishing a few colonies the USF encountered their first sentient alien species, the Kost'Ora. Because of the huge conflict between the USF and the Kost'Oran Empire, the entire tone and policy of the USF has changed in regards to alien species and their own space-born military.

Those of you familiar with my work know that aside from thrilling sci-fi military struggles there will be stories to be told and images to be made from other points of view including the USF, the Alliance, The Kost'Orans and the many worlds the comprise them or sit outside of their jurisdictions...namely the spicy exploits of the characters from those worlds.

Renezuo.com
My website will no longer be making use of a pay-model, and will bring the former members section to the public for everyone. Material produced here will be posted there in an easy to search repository of content. This patreon is specifically for people who wish to show their support, get involved with the content creation, and get access to things just a little earlier. I'm not interested in freezing people out behind a paywall, it's not good for you and it's not good for me. I just want to create awesome content for you guys full time while keeping my family fed.

$178.55 of $200
per month
Time to explore the worlds of Codex Alkotas, Night Wave, and Celestial Tides together with an extra full color illustration each month
Guaranteed work stream every four weeks. 
Guaranteed World Event every 3 months
1 of 3
Become a patron to
Unlock 137 exclusive posts
Connect via private message
How it works
Get started in 2 minutes