Renmeleon
is creating fictional worlds and games.
Select a membership level
Color Me Happy
Limited (0 of 5 remaining)
Snag a coloring page and force me to design more! 

Instant
Snag my Patreon-exclusive "Hello Moon Rabbit" coloring zine from my grateful heart with information about me and all the places you can find my work and get involved.
Monthly
Sometimes a whole page, sometimes two per page so you can color with a friend, sometimes four-per page minis for your a group, or even a coloring zine!
Annually
Help me design my own coloring books! Help me pick which topics or designs should be compiled into a book and you'll get a copy.
———
After Patreon processes your monthly pledge, I'll email you instructions for downloading your reward. 
The NEW Educated Zinester
Limited (0 of 1 remaining)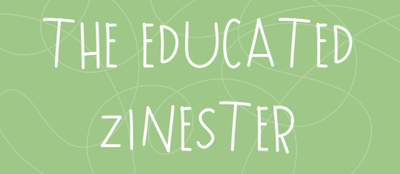 Learn as you play!
Each month you will get to snag one of my "educational" mini zines - something fun, sometimes useful, sometimes interactive.
Layout and folding instructions will be included with your zine as well as the information you will need to share what you create on my site.
And don't forget, you also get the "Hello Moon Rabbit" Patreon-exclusive welcome zine and coloring pages as well from the previous level!
———

After Patreon processes your monthly pledge, I'll email you instructions for downloading your reward.  
Snail Food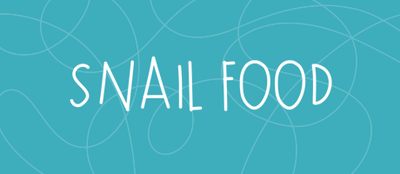 Snails love mail. Real mail with the yucky tasting envelopes and room for goodies inside. Snails, however, don't like salt.
Instant
My "Snail Mail Day!" poster as a digital download. Rumor has it that it's interactive...

Monthly
Make sure your mailing address is listed so I can include you in my monthly mailout. I design greeting cards, zines, paper toys, postcards, and artistamps amongst a zillion other things so there's no telling what you will get! I'll drop something in the mail to you by the 10th of the month each month you are subscribed at this level.

*No snails were harmed in the making of this tier.
About
My creative life has been such an adventure. I love sharing what I'm making and how I'm making it with other people. Here on Patreon, I'm diving in headfirst to drag you down the rabbit hole with me! ::insert maniacal laughter here::

What is Patreon?

Patreon is a way that you can subscribe, and in some case influence, my creative force to give me the freedom to do more.
Financial need tends to pull me in other directions away from my joys, so some of my goals for this year depend on being able to alleviate the constant drive to raise money for personal and household expenses in order to free up time for more creative adventures.
Click here to see my biggest goals!


What is a Renmeleon?
I'm an illustrator, author, and designer specializing in surface pattern, self-publishing, and mentoring others. I create paper goods, fabric, card decks, children's books, a magazine, and books of both fiction and non-fiction. Essentially, allthethings. My love of writing and children's books are at the heart of most of what I do. Paper goods (greeting cards, small prints), painting, designing fabric, writing fiction and nonfiction pieces, and publishing a magazine are my current mainstay - all of which overlap.

My goal is to put my skills to good use - write more, draw more, paint more, travel more - and take YOU along on the journey. I want to produce more lovely things to send out into the world as well as hire and mentor other creatives to help.

If you would like to do a lot more, take a moment and subscribe! Every little bit helps take the pressure off and allows me the ability to take my work to the next level, making bigger and better things that I can share with you! I will be posting freebies for everyone, but the really cool stuff will go to my patrons first. If you cannot pledge but would like to do more, please share my Patreon with your friends and family.

Thank you again for being here, you make a tremendous difference in my world. I hope I can make a difference in yours! xo


Thanks to you, the edge is off and there is more time to create with my family. Good things are happening!

1 of 6
Become a patron to
Unlock 114 exclusive posts
Connect via private message
Recent posts by Renmeleon