Welcome
to the official Patreon page for RetroBlade!
This is a long-form, science fantasy webcomic featuring
time travel,
augmented powers, higher dimensions, mullets, jam, motorbike jousts, cyborgs, absolutely no vampires, absolutely no ninjas, crystal swords, jam...
...and much much more. 



Who's responsible for all this?

My name is 
Freya Horn
and I'm the artist and writer for RetroBlade. I've also worked in the games industry for years, illustrated some books, and even done some storyboarding and animation for advertising companies.
But forget all that- it was just preparation for THIS. This comic.
I have
huge
plans for RB. I can't wait to share them all, and I hope you'll join me on this adventure!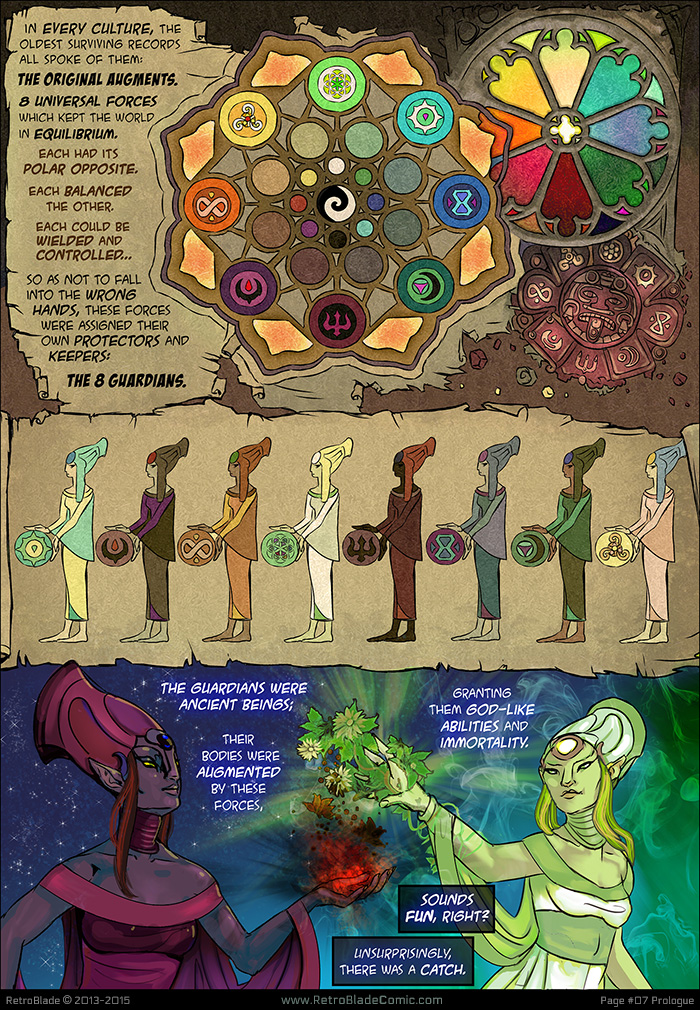 Since RetroBlade is available to read online for free, its continued existence relies solely on the support of our fabulous readers! You guys are amazing. Getting feedback, comments, shares and thousands of daily views on the website so far has been incredibly validating and I can't wait to take this story to the next level! 
RB is a story idea I've had kicking around in my head for
decades,
which I've steadily improved on and perfected over the years. I've put off starting it for a long time, because I knew it would be such an ambitious project and I wanted to be able to do it properly.
I'm finally at a place in my career and life where the skills and work experience I've gained have enabled me to do this! With your help, I can keep this story going for the long term, until it's completed <3
Why Support RetroBlade?

You probably all know that making comics is a massive amount of work. This is why most comics have teams of people working on them, and big corporations funding them (at least up until recently). Indie comics are only recently starting to gain traction, and it's all down to fan support.
'Day jobs' and spending years working long hours in crappy minimum wage jobs just to survive has been one reason RetroBlade has taken so long to get rolling. I'm giving it my all to finally get this off the ground, and it's going really well so far, but this project will need some help to be sustainable for the long term!
On top of that, paying for web-hosting, buying equipment and software, getting to conventions- those are just some of the things that Patreon helps towards. Creating this comic is my dream, and I've waited a really long time to be able to start this. I was never in a privileged enough position before, but now I have the tools and ability, I'm so grateful to have gotten this far at last.
I'm offering RetroBlade for free on the website because I know what it's like to be too broke to even tip. I'm not making this to get rich (lol, obviously), I'm doing it for the sheer love and enthusiasm I have for this project, for indie comics in general and for the freedom to share a more unique perspective than the mainstream. Creating and sharing this story brings me joy and meaning and I hope it gives others the same thing.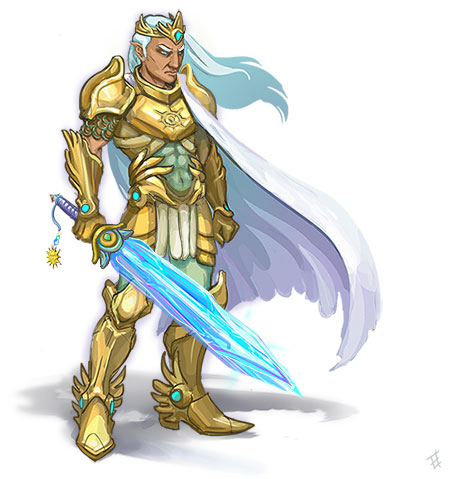 I'm also doing it for the blingin' gold armour.
By pledging on any of the tiers to the right, you directly support RetroBlade's production and help to ensure it's future update schedule. Any amount pledged, for any length of time- it's all good <3

So, what are the Rewards?

By becoming a Patron, not only are you supporting the comic, you're also eligible for rewards!
These range from
early page updates, behind the scenes sketches, inks, higher resolution pages without text,
and
credits on the main website
(
www.retrobladecomic.com
). 
Pledges are monthly and RetroBlade updates weekly, so it's a pretty sweet deal. 
ALL patrons will receive
discounts on future print books
of RetroBlade, the first one is planned for release this year (2017). I usually include bonus rewards every month as well. What kinds of rewards? Things like
wallpapers, avatar packs, deleted scenes, process sketches, secret scripts/plans and animated gifs.
It's a surprise! 
Check out the tiers to the right for more info on the rewards! >>
FAQ:

I'd like to pledge, but I don't understand how Patreon works?
Patreon is a monthly subscription. Think of it like a small contribution towards an ongoing salary (unlike the Kickstarter Model which requires a large upfront payment).
The reward tiers are on the right hand side. If you click 'get reward', the next screen allows you to enter the amount you'd like to support, and your chosen tier (There is also an option to select 'no reward' if you just want to support the project. Either way, you're rad).
You can pledge as much or as little as you like, and cancel at any time.
When are rewards delivered? And when is my payment processed?
Payments for each month are processed at the beginning of the next month (usually the 1st). 
Tier 2 rewards (the Universal Plans) are delivered around the 1st or 2nd of the month, after payments have cleared. Tier 1 (to the Future) and some bonus rewards are delivered weekly. So you won't have to wait long for a new reward to appear!
Plus, once you pledge you instantly have access to all the previous rewards in your chosen Tier.
I don't want my card charged monthly. Can I just tip you?
That would be awesome too! You can cancel your pledge at any time, but if you're more comfortable making a one-time payment you could tip the Paypal account ( 
[email protected]
 ) or purchase anything on the 
Gumroad Store
(more items to be added soon). Thank you!
More questions? Check out the 
Help Center.
You can also support the comic for
free
by 
voting on TopWebcomics!
I really hope you enjoy reading RetroBlade! And thank you
so much
. <3 Just being on this page is official proof of awesomeness.