Rex Valachorum
is creating Political and history commentary
Select a membership level
Pedestras (foot soldier)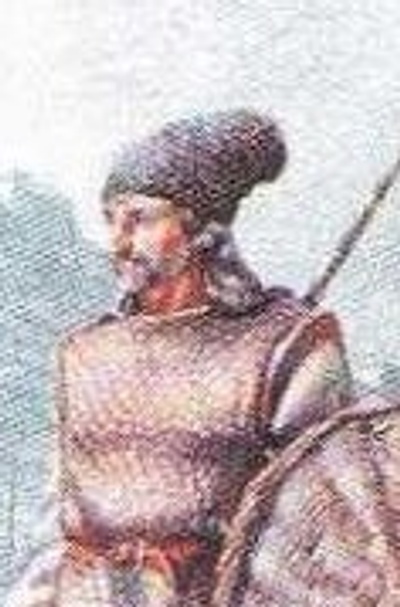 A pike, a shield, lots of guts and a lot foot blisters for marching on foot - that's what you are about. Other than that, you get to dig the holes in the ground and raise the sharpened poles in preparation for my enemies impalement*. You want better? Pay up and move to a superior tier, peasant!
*metaphorical
Cercetas (scout)
You get sent in secret missions to find my enemies*. I will also teach you wood working skills: how to cut down a tree and make it into a sharpened pole suitable for my clientele. You get the privilege to watch my impalements* live...I mean alive. For your efforts next time you're in Hollywood we will have a coffee together and I will answer to your questions.
*metaphorical
Capitan (captain)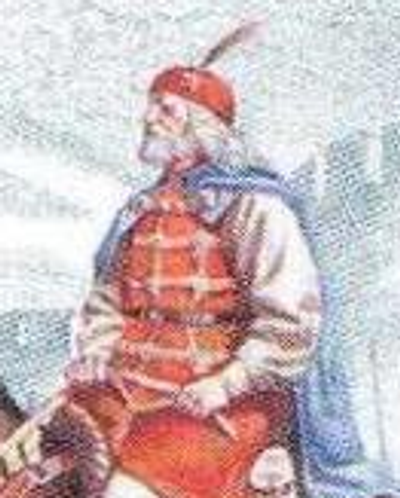 You lead a ceata (squad) of 50 foot soldiers in battle* and have the privilege to report any deserters or cowards to me. I'll take care of the rest*. You will be allowed the privilege to feed and to pet my grey wolf (not responsible for lost limbs or death*). For your faithful service you shall be rewarded with a tour of the Hollywood Walk Of Fame (wear comfortable shoes) followed by coffee & donuts at Randy's
*metaphorical
About
Providing slow and painful impalement for armchair communists. Using only 100% organic, GMO and gluten-free, fair trade oak wood poles sharpened to perfection. (see DISCLOSURES below)


About me: I survived 26 years of socialism in Ceausescu's Romania. Legally immigrated to America in 1999 and became a proud US citizen in 2007. 
Being in the unique position of living my life in two opposing economic systems (socialism and capitalism) as well as two different forms of government (autocratic dictatorship and democratic representative republic) I started this Patreon page to tell and hopefully educate you about the mirage of socialism and the danger it represents to America and the Western world.  I believe socialism is now creeping in America at an accelerated pace and is in process of taking over the education system, politics, and mass media. 
To quote my wife: 'We crossed two continents and an ocean and we moved to America to run away from socialism. I'm starting to believe we stopped running too soon"
I would like to ask you my Patreon readers the same question I asked my wife: where we can run away from here? Because for all its faults - real or imaginary, there isn't any other place in the world that can measure with America in personal freedom, citizens rights, equal justice, economic opportunities and standard of living.
Most of the materials consisting in essays, personal videos and interviews I will post on my Patreon page are based on my personal life experiences from the first 26 years I lived as a serf of the State in the workers paradise of Socialist Republic Of Romania. I am trying to share them with you because I believe the past is relevant in predicting the future.
"History repeats itself", they say. I hope you will find my stories interesting and like me, open your own communist skewering business. 
Franchise opportunities available.
DISCLOSURES:
1. This is for people who may be tempted to say communist impalement is incitement to violence against a category of people, and would try to use that as an argument to report and shut down my account: I am a Romanian-American and I use impalement as a metaphor. Like skewering. When one says 'the bastard needs to be skewered' it doesn't really mean he plans to put a skewer in that person.  Although Romania had a legendary and beloved by its people voievode who used the method of impalement to literally drive sharpened wooden poles into the asses of thieves, the lazy, the traitors and the foreign invaders of his realm, that happened way back in the 15th Century. I personally never impaled anybody nor do I intend to do it in the future. It's just a metaphor, a figure of speech. 
2. Tier rewards are one-time, once a year deals and they are based on year long subscription pledges. For example if one pledges the Cercetas (scout) $4.99/month patron tier for 1 year, I will invite that person to have a coffee and ask me any questions only once a year, not every month.
$14.92 of $2,000
per month
Make my full-time business part-time, and produce weekly 5-7 minute videos about the realities of socialism.  Some will be interviews and testimonies of friends and relatives who like me, survived communist regimes.
1 of 5
By becoming a patron, you'll instantly unlock access to 1 exclusive post
By becoming a patron, you'll instantly unlock access to 1 exclusive post
Recent posts by Rex Valachorum