Ricky Leroy Brown
is creating Musikvideos, BTS, Designs & Mehr
Select a membership level
Get exclusive patron-only merch
Fabulous
Danke!
Ein kleiner Schritt für....du weisst schon

Thanks!
A small step for ......you know how it goes

Bloody Fabulous
Danke!
Dank dir ist es mir möglich mehr Clips hochzuladen.
(Musik Theorie, Statements und Mehr!)

Thanks!
Thanks to you I`m able to upload more clips.
(Musik Harmony, Statements and more!)

Fu**ing Fabulous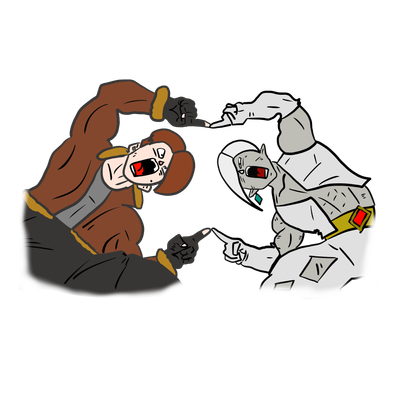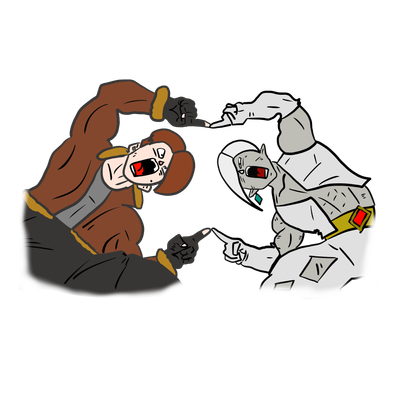 Danke!
Dank dir bin ich in der Lage meine Promo Clips in Zusammenarbeit mit unabhängigen Film Personal zu verbessern!

Thanks!
Thanks to you I`m able to boost the quality in my promo clips that I cooperate with indie- filmmakers!

Includes
Exclusive Sticker -

A sticker to take a stand...

Exclusive Mini Print -

The Birth Of Ricky
The Fabulousity itself!
Wow.
Du bist fabulöser als ich....
Du verdienst nebst dem Merch auch ein 5-10 Min. Live Konzert!
(Lass dich überraschen)

Wow
You are more fabulous than me...
You deserve some rad merch and a 5-10 min. live concert!
(Lemme surprise you)

Patreon-Only Concert (5-10Min)
Exclusive Long Sleeve Shirt
Fulfilled by Patreon
The most fabulous shirt there is.... ...for king & queens!
King & Queen of Fab`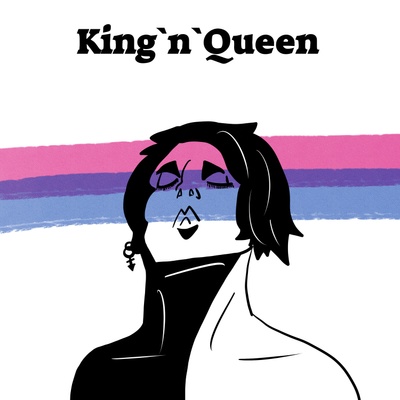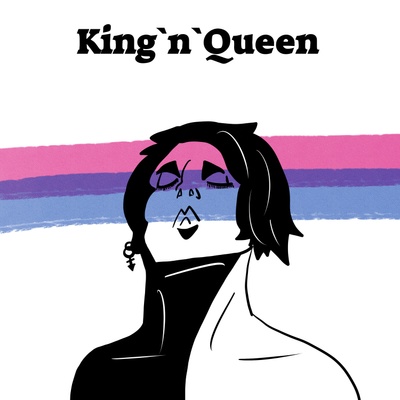 Dank dir kann ich Geräte und Instrumente kaufen, die wir für das Studio brauchen. (Mikrofone, Kabel, Schläger usw.)
+ Quatsch mit mir über Musik und mehr!

(E)
Thanks to you I`m able to buy the right gear and instruments that our studio needs. (Mics, Cables, Sticks etc.)
+ Gimme a call to talk about music and more!

Patreon-Only Concert (5-10Min)

Support: Studio Equipement
Includes
Exclusive Hoodie -

Welcome to the hood of diamonds, glitter & crowns.

Exclusive Mini Print -

The Birth Of Ricky
About Ricky Leroy Brown
Hallo meine fabulösen Zuhörer und Musikfans.
Auf meiner Patreon Seite seid ihr ständige Begleiter meiner wilden Musik-Karriere und habt sogar die Möglichkeit mir den richtigen Push zu geben, den ich brauche.

Da ich selbstständiger Musiker bin, verschlägt es mich an die verschiedensten Projekte.
In meiner Welt kommt es schnell einmal vor, dass ich am Montag für ein Videospiel komponiere, meine eigenen Shows und Theater-Skripte am Mittwoch schreibe, selber Designs für meine neue Single am Freitag kreiire oder jeden Abend Musiktheorie Videos für meinen Kanal vorbereite....

...die Show geht immer weiter!

Hauptsache; FABULOUS!

Es wäre untertrieben zu behaupten, dass Musik für mich wichtig ist.
Ich pfelge eine Philosophie bezüglich der Qualität gegenüber der Musik, welche vielleicht für den heutigen Geist als "schlecht" angesehen wird, weil sie länger braucht.

Als Patreons jedoch bekommt ihr jeden Schritt zu sehen und bekommt somit eine sehr persönliche Erfahrung von/aus meiner Welt und könnt sogar gewisse Sachen mitbestimmen.
(Name, Designs uvm.)

Ausserdem bekommt ihr; Clips & Lieder vor dem offiziellen Release-Datum und nie zuvor veröffentlichtes Material.(Ab Level 4 könnt ihr private Stream-Konzerte von mir geniessen)



(E)
Hello my fabulous listeners and music fans.
On my Patreon side you are constant companions of my wild music career and you even have the opportunity to give me the right push that I need.

Since I am a self-employed musician, I get involved in a wide variety of projects.
In my world it quickly happens that I compose for a video game on Monday, write my own shows and theater scripts on Wednesday, create designs for my new single on Friday or prepare music theory videos for my channel every evening ... .

... the show goes on and on!

Main thing; FABULOUS!

It would be an understatement to say that music is important to me.
I cultivate a philosophy regarding the quality of the music, which may be considered "bad" for today's mind because it takes longer.

As patreons, however, you get to see every step and thus get a very personal experience of / from my world and can even have a say in certain things.
(Name, designs and much more.)

You also get; Clips & songs before the official release date and never before released material.(From level 4 you can enjoy private stream concerts from me)


By becoming a patron, you'll instantly unlock access to 6 exclusive posts
By becoming a patron, you'll instantly unlock access to 6 exclusive posts
Recent posts by Ricky Leroy Brown
How it works
Get started in 2 minutes