Riribonni
is creating Cosplay , Costume , sexy
Select a membership level
LV1 •♥• Crêpe •♥•
✿  Welcome !!! Thank you for becoming a part of my creative process! !!! ✿

►Receive one 50% discount code on gumroad
► Preview my next project, update the making process or behind the scene . 



keep adding every month UNLOCK it for viewing S2 ✿

LV2 •♥• Candy •♥•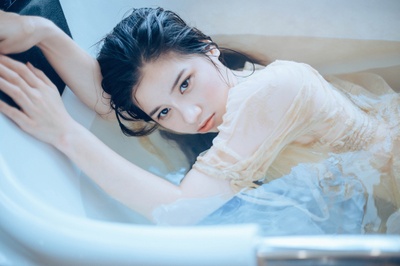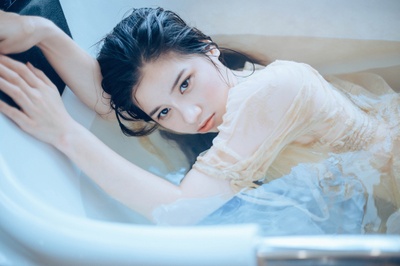 ► You will get HD or self set
if HD (15pics ) or Self ( 20 pics ) bikini , or cosplay , ....
LV3 •♥• Cat •♥•
 ✿ What do you think when your name appears on my body ✿

►  HD set or self, if HD (15-20 pics ) or self ( 25 pics )
 - Lv2 patron will get a set of photo of my project in high resolution, either cosplay or fashion
 (These sets are cosplay, bikini,.... or very mild lewd.)



About Riribonni
                     RIRIBONNI (Fat cat) meow meow
♥
Lovely epicure to my Patreon (ΦωΦ) ♥
♥ My name's Riri , you can call me Riribon cosplay Fox or Bonni♥ I started cosplaying in 2016

I have a strong passion in art and Cosplay and anything related to the field

.

I am a girl with what others call: multiple personalities. If I focus too much on the characters I like, I will be immersed in the world and their personalities, many actions and behaviors in my life will be similar to them.




In my spare time, I often watch horror movies, horror anime, and horror games. sometimes there will be a bit of detective element, well that i feel pretty good . Besides, I have a personality act,do more than say. Often actions louder than words. For example, if I like a certain character, I will start sewing and making things for that character .




But most of the time I am very lazy, I spend a lot of time sleeping if I have free time and have no ideas. It's very cat-like, isn't it? So are you ready to raise a lazy cat like Ri haha


.

  

My soc

ial media:
► Livestream and rambling about life : 
Page
 + 
Facebook
( If you are a regular customer, I will send you a friend request )


► ONLYFANS :
https://onlyfans.com/riribonn


► GUMROAD : https://gumroad.com/riri
My contents are 18+
FAQ AN

D

RULES
Question :
WHAT IS PATREON?
Patreon is a monthly donation system that helps support my cosplay. This helps me to bring more cosplays to you
!!!!! In exchange, I send you awesome rewards to thank you for all your amazing support.


WHAT DO YOU DO WITH THE MONEY?The money I get from your support is solely used to help me pay my cosplay expenses, so that I can give back to all of you. I enjoy putting up polls so that everyone can help choose my next characters. This way the money goes to bringing characters to life that you want to see.
What else? All my sexy selfies, Behind the Scene, Future Cosplay Sneak peek, silly videos, HD Downloads, and live hang out are all for my Patreons .
--------------------------------------------------------------------------------
RUL

ES:
Payment will be taken immediately upon pledging.

Any sort of harassment will cause patreons to be blocked without a refund.

Refunds are only given before rewards have been collected

Please read FAQ and Tier Rewards clearly before pledging to ensure you are getting what you want

Rewards will be sent to the SMS every 20 months
---------------------------------------------------------------------------------


   When we will hit a goal ,Every contribution counts, so even 1$ pledgers will get set by taco fanart pics (ビキニの日) cosplay ♥

It will contain:
-  pics self lewd 

I believe we can do it ❤️ Love Luv

P/s : Only patrons pledging at the moment of reaching the goal will get this set, so please stick around until we reach it !!! 

1 of 1
Become a patron to
Unlock 294 exclusive posts
Connect via private message
Recent posts by Riribonni
How it works
Get started in 2 minutes