Rob Arnold
is creating Music, Videos, & More!
Select a membership level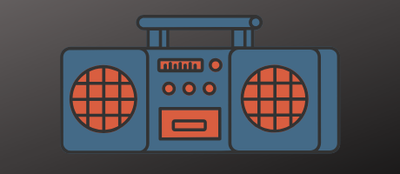 Thanks! And I mean it!
Your contribution means the world to me, and your support will NOT go unnoticed. Perhaps my music has touched you in some way over the years, and you'd just like a cool way to let me know? Become a part of my Patreon Community and I'll know who you are! 🤘PLUS- Get access to my Patron Only Posts, which often include goodies you'll want to check out!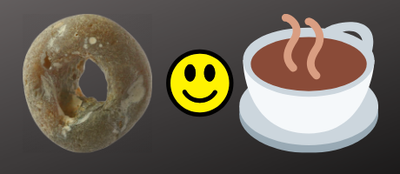 Mr./Mrs. Generous!
If you can afford it, I can appreciate it! You da bomb! 
For the price of a bagel and a coffee once per month, you can have an enormously positive impact on my campaign, which is all about getting MORE of my music and content out to the world FAST! 
Your name will be added to a special thank you section on EVERY video I create moving forward while you're a patron.🤩 
And of course, you'll get access to my Patron Only Posts, which often include goodies you'll want to check out!
I Love You...
This is crazy... I am truly humbled by the level of your patronage. We're going to create amazing material together! Not only will your name be added to a special thank you section on EVERY video I create moving forward while you're a patron, BUT, I'll also PERSONALLY send you a FREE digital copy of my debut solo album (featuring Mr. Andols Herrick) ONE WEEK BEFORE release day! (release date yet to be determined)🎸
And of course, you'll get access to my Patron Only Posts, which often include goodies you'll want to check out!
About Rob Arnold
Hey there! Welcome to my Patreon page! I have TONS of great ideas I'm putting into motion, and I'm glad you're here considering becoming a part of my personal community. If you want to get in early on the action, consider becoming a patron now! I'll always remember my first(s)! 😉
I've begun releasing music and videos more frequently, and I must admit, I need some help! Over the past few years, I've experimented with various independent releases, doing all of the work myself, and funding everything myself, but it's a slow process. And while I'll always continue to make music, I'd really like to create MORE of it, and get it to my audience FASTER!
To accomplish this, I've realized that I'll need to ask those whom love my work, to help me produce it by contributing to the process. And that's how I'd like to look at this whole thing... I want YOU to feel like you're a part of my music! When I release a new album, or instructional videos and tutorials, I want YOUR name to be included in the credits, and for you to be able to show whomever you'd like, that YOU are PERSONALLY RESPONSIBLE for helping me create amazing music and videos! Sound good? Sounds good to me too.😎
Through my
YouTube Channel
, I'm creating my "Everything You Love" talk show, guitar maintenance tutorials, play-through videos from Chimaira, The Elite, The Disaster, and more! Would you like to get your hands on my long awaited solo album featuring Chimaira's Andols Herrick on the drums?? If so, then help me get it finished and out there, with YOUR name printed in the album liner notes and in the video descriptions, by becoming one of my patrons!
I'm also creating mini guitar lessons and demonstrations for popular Chimaira songs and riffs, as well as other famous riffs from bands like Megadeth, Metallica, and Pantera, that helped shape my guitar playing and style in so many ways.🎸 These lessons are currently ONLY available to my patrons, so come on board now to have immediate access to my lesson catalog! You'll also have immediate access to things like never-seen-before Chimaira videos, downloadable Chimaira live concerts, and more!
Your contributions will go
DIRECTLY
towards helping me build a better channel, with more frequent uploads, and a lot more content! Becoming a patron lets me know that you've found the content I've created in the past to be entertaining or valuable in some way, and that you're looking forward to more, and would like to be involved! (And I LOVE that! 👊)
Thanks a lot for stopping by, and I hope you'll consider signing on as one of my patrons!
-RA
Here's more on how
Patreon
works
:

Patreon is a great way to help support creators and ideas you love!

Patreon is like Kickstarter, but for ongoing projects that continually produce content you find interesting.
Your pledge can be thought of as a contribution towards something you believe in, and want to support, and find value in. Or, a very generous, "thank you"!
You can set a monthly pledge that fits your budget. Either choose a predesignated amount, or pledge as much as you'd like!
You can change or cancel your pledge at any time. No questions asked!
You receive incentives for your generosity at every pledge level.
You become part of a bigger picture that helps me produce higher quality content.
The videos on my
YouTube Channel
will always be free, and I'll always continue to create new content. So if you can't afford to pledge, that's no problem. But if my Patreon campaign is successful, as I'm hoping it will be, I can focus more on the quality, quantity, and speed of my productions, and create a better RobArnoldWorld for all! Even a one-time pledge brings us closer to the goal!
Feel free to check out my website at
www.RobArnoldWorld.com
✌️
Ready to join my community and make a contribution?
Browse through and select a tier level over here ➡️➡️➡️
Recent posts by Rob Arnold
By becoming a patron, you'll instantly unlock access to 17 exclusive posts
By becoming a patron, you'll instantly unlock access to 17 exclusive posts