Welcome fellow gamers!
Thank you for taking the time to look at this Patreon. I am a former community manager for the D&D Adventurers League. I am also a freelance game designer and social media manager (specializing in RPG and related Kickstarters). I'm also the founder of The Burnt World of Athas website (
Athas.org
).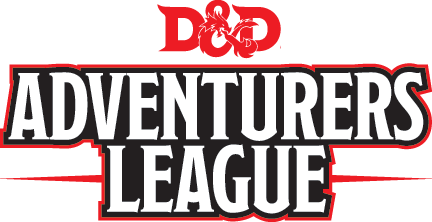 D&D Adventurers League Games
As an admin of the D&D Adventurers League, I was are offered the unique option to write D&D Adventurers League adventures called Author Only adventures. These adventures are AL legal adventures that can only be run by the author of the adventure, until they're released to the DMsGuild. Normally these adventures are used as a draw for conventions and we are invited to run them for convention players. While I am no longer an admin, I am still afforded the opportunity to write and run author only adventures through 2018.
I realize that not everyone can make it to a convention where some of these adventures are played, and my hope is that this Patreon project can allow more people to play in my games with the following caveats:
These are D&D Adventurers League legal games and you must have an appropriate level AL legal character, there are no pregenerated characters and you cannot just make one up.
Games will usually be Saturdays from 10am-11pm and vary based on length, but may occasionally be different due to scheduling conflicts.
All games will be online using Fantasy Grounds. Players only need the Demo Version.
Players must have voice via Skype and preferably have video.
Players must have headphones
These games will not be streamed (but may be recorded and shown to other Patrons of this project and clips may be used to advertise). 
D&D AL Schedule
Sunday, 4/15
10:00 AM DDAO-16 - Wild Arcana (Part 6)
1:00 PM DDAO-16 - Wild Arcana (Part 6)
Saturday, 4/21
10:00 AM DDAO-16 - Wild Arcana (Part 2)
1:00 PM DDAO-16 - Wild Arcana (Part 6)
Saturday, 4/28 (Scavenger)
10:00 AM SCAV01 - From the Wilds to the Relic
1:00 PM SCAV01 - From the Wilds to the Relic
**AlltimesareMountainZone**

Adventures

Currently, have four Author Only adventures and one limited release adventure, all of which can be played online:
DDAL00-02 Lost Tales of Myth Drannor:
Since the destruction of Myth Drannor by the Netherese of Thultanthar, the elves of Cormanthyr have grown silent. The new First Lord of Hillsfar. Vuhm Yestral. has a tenuous hold on power and seeks to make allies of old enemies while exploiting the nearby forest resources. Heroes are needed to carry the First Lord's message into the Forest of Cormanthor and explore ruined Myth Drannor! Within you will find updates to the current state of the City of Hillsfar following choic-es made by D&D Adventurers League players during season three (Rage of Demons") and six new adventures legal for D&D Adventurers League play with characters levels 1st-20th. Face fearsome foes. explore forbidding ruins in ancient forests, and find out what has become of Myth Drannor! A series of 6-2 hour adventures for characters of level 1-20.

DDAO16 Wild Arcana: 
Near a small village magic has been acting strangely. Spells, potions, items, locations, and even people have erupted with odd magical effects. What is causing this wild arcana? A short series of adventures for 6 characters of levels 1-4 or 5-10
DDAO-4 Halruaa Rising:
by Robert Adducci – The magical folk of Halruaa have returned to Faerûn after nearly 100 years. With their magical airships they reach out to countries and city-states across the Sword Coast with offers of friendship, but is that truly what they seek? Can you unravel the mysterious ways of the Halruaans or will you succumb to their arcane might? A four hour adventure for levels 1-4 or 5-10.
DDAO-12 Dragons of Fire and Death:
by Robert Adducci – Giants have been plundering the farms and villages on the Iron Route, but there is more behind these giant attacks than simple plunder. A burning roadhouse and subsequent clues bring promises of riches and threats of fire and death in the Dragonspire mountains. A forgotten enemy rises, dare you face it? A four hour adventure for levels 11-16. A sequel to DDEX1-12 Raiders of the Twilight Marsh.
DDAO-23 Trail of Bones:
by Robert Adducci - 
Sinister undead have begun to plague the Moonsea with dark powers. These undead have completely cut off the Phlan Path between Melvaunt and Phlan where they seem to be originating. Where are these creatures spawning and who is responsible for their appearance? A 4 hour adventure for characters of levels 11-16.
D&D Adventurers League: Tales from the Yawning Portal Campaign Dates/Times:
The next games are 12/5 and 12/19 and will run from 5:30pm-9pm Pacific.


Dark Sun
Dark Sun was the first D&D setting I really got into and I want to bring my passion for it to you! I'm opening up 5 spots for an every other week Dark Sun custom campaign using D&D 5e rules.
Dark Sun Dates/Times: The next <g style="">game</g> is slotted for Monday 12/4
The Scavenger Saga will be an open world game available in January 2017 and only to members of this Patreon. Every member at every pledge level will get 1 Scavenger 2 hour game to learn about and experience the world. In addition, all members at the $10 level and above will have the opportunity to play in open world Scavenger games (subject to availability).
SO, what is Scavenger? Scavenger is a setting for 5th edition. From the mind and artistic skills of Alexandru Negoita (a video game art industry veteran with Electronic Arts, Gameloft, & King), Scavenger is a beautifully illustrated artbook and campaign setting for 5th edition set in a ravaged world with a gateway to other dimensions.
Alexandru and I met after I saw his amazing art, he mentioned that he wanted to create this world in art and needed someone to write it. We struck an agreement and I am taking the lead on designing the world setting and 5th edition rules for it. Alexandru has agreed to let us use the setting in an open world campaign to flesh it out and let you, my patrons inflict change upon the world in a way not seen before.
How will this work?
Essentially we'll create a small "west-marches" style game where the players lead the action and follow the plots they want to explore. There will be intrigue in the city-state of Raddak and exploration in the alien Relic.
Who can play?
All patrons will get a taste of this game when they first sign up and then patrons of $10+ will have the opportunity to play up to 4 hours of content a month as seats are available.

Who will be DMing?
I will be running some of these games, two 3-4 hour games per month, but we'll need more than myself to handle all of the players. I need help from you, my patrons, to step up and DM. Not only will you be DMing, but you'll be contributing to the campaign and the setting as a whole. For each hour of game time run you'll get an hour of game time to play in any Patreon game be they my AO's/LostTales/AL Campaigns/DarkSun or Scavenger games. Time spent outside of DMing (such as organizing the campaign) will also net you play hours. I've already been talking with Tadd (a patron) and he's agreed to help and DM. If you're interested, please shoot me a message through Discord or Patreon. If you haven't run games on Fantasy Grounds before, don't worry, I'll have some how to sessions and slot 0 games for you as a DM.

When/how will these games happen?
These games will start in January, the effective day for the patron changes for this patreon since we charge monthly. All games will be played on Fantasy Grounds.

How can I learn more about Scavenger?
You can follow Scavenger on
social media
and if you're a patron of mine you'll get exclusive details in Patron only posts (the first will be posted today). 
I also have written 
several other D&D Adventurers League adventures
which I can run for folks as well as one shots or part of an ongoing campaign. A future goal is to offer more games, additional AO games, bi-monthly games and full campaigns of AL and non-AL (Dark Sun 5e) games including non-D&D RPGs including Savage Rifts, Apocalypse World, Shadow of the Demon Lord and more.
If you're interested in playing in any of these games please become a patron. If you cannot become a patron now please Follow this patreon for contest announcements to attend an adventure for free.
Thank you again for taking the time to check out the Patreon, I hope to see you at my table!
Robert Adducci