Robyn Nickel
is creating Comics & Art
Select a membership level
Cow Tipper
You're contributing! Thank moo! Enjoy:
○ A one-time sticker mailed to you just for signing up!
○ Downloadables - When I drop a phone background or black-and-white printable, it's yours!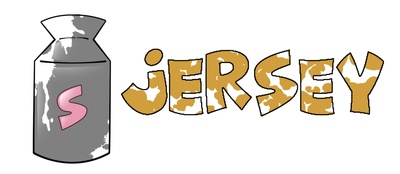 Jersey
Jersey cows are the smallest of the bunch, but are known for their efficiency!  Enjoy:
○ Previous tier benefits
○ Digital gallery - Spacecow and friends don't come to life without lots  of care and exploration, and you can follow along with your own collection!
Brown Swiss
Did you know: Brown Swiss have the second highest milk yield per cow!, and are known for their particularly kind and docile nature! Enjoy: 
○ Previous tiers' benefits
○ One print (8x10 or 11x14) mailed to you every month
○ One sticker mailed to you too!
     ~This will be from my large backlog of art, and will not always be relevant to the current project
About Robyn Nickel
Greetings fellow earthling!

If you're reading this, I'm already dead. Wait, no- wrong script. *ahem*
If you're reading this, it looks like I did something right to catch your attention. I hope you've enjoyed the art so far! What else can you expect to find here- Adventure? Unexpected heartbreak? Things just this side of ridiculous?

Yes.

The facts are: I work a day job to pay my bills, and as good as I am and as much as I enjoy it, we all know I'm not there to climb the corporate ladder. I'm there so I can feed my addiction to the arts. I've already created one single-issue comic, and now I'm going to create something bigger.
in SPACE. and maybe Hawaii, but we'll save that for later.

Aurox Ad Astra AKA Spacecow

Space cow. Cowsmonaut. Daphne, the bovine abductee. Why did the cow jump over the moon? More importantly, why did she come back? Flashback to the 80s and join Austin, his daughter Heidi, and their family as they work together to solve the mystery of their faltering farm business, as well as their new friend's strange origins.

How can you watch this story and more come to life? Well, you're already doing it. Public interest is what makes things possible, and your monetary support is going to make it much easier. The more I support I can garner, the more time I can dedicate to this comic. You can contribute how much or as little as you want, and still eventually see the full product. However, if you want to contribute a higher amount, I will definitely make it worth your while with exclusives!

Thanks for reading my short novel and considering investing in my art!

-Robyn

TL:DR; Space hijinks, art, cows. Lots of them.

See examples of other art at Robynnic.com
Online handle: RobynNickel


Setting another goal to strive for. Once I hit 300, I'll celebrate with a commemorative art piece and sticker pack. I can also look into getting a new comp setup for better productivity!

2 of 2
Recent posts by Robyn Nickel
By becoming a patron, you'll instantly unlock access to 40 exclusive posts
By becoming a patron, you'll instantly unlock access to 40 exclusive posts