Rockette Fox
is creating illustrations, storytelling, and live streamed content
Select a membership level
Fantastically Strange Supporter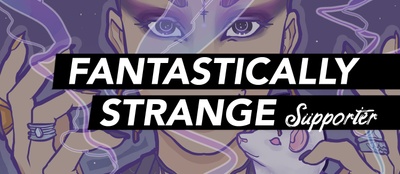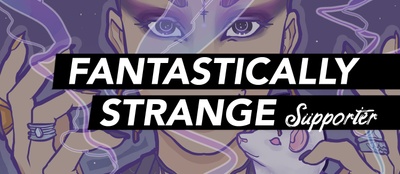 For all of my lovely podcast listeners and loves, a tier to get into the back channels to help support the work I do and check out the bonus tales of strange!
Pixie Warrior
The Pixie Warrior is small but unimaginably mighty! This is a tier for those who want to jump right in and help support my work from the ground up.
All Pixie Warriors receive:
A thank you message
An enamel pin that shows you support Rockette Fox
Access to patron-only content
Magic Feline
Magic Felines are filled with power and mystique and make the world around them just a little more enchanting. This is a tier for those who want to take the next step in supporting my work and content creation while enjoying a little more of the benefits that I have to offer.
All Magic Felines receive:
A thank you message
An enamel pin that shows you support Rockette Fox
A monthly sticker
A monthly high resolution digital print
20% monthly discount code on all Rockette Fox shops
Access to patron-only content
About Rockette Fox
My friends and loves, welcome! I am Rockette Fox, and I am thrilled to welcome you to my Patreon page. I am an artist, I am a performer, I am a content creator and an embracer of the unconventional, but above all I am a storyteller and a space-maker. This is where you can learn more about my story and how you can be involved and help support the creation and production of the content that I'm passionate about bringing to you.


Who am I?

Like many creatives, my journey began long before I can remember with crayons, markers, and stories played out by stuffed animals. While I formally trained as an illustrator and singer, I still found myself drawn into journeys toward unexpected places. And it was these experiences and connections that really ignited my spirit. Meeting people, hearing their stories, finding space and commonalities in what we've constantly been told is an incredibly separated world. There was something magical about it.

I performed in both stage and film productions for over a decade and worked in the illustration and graphic design industry for ten years, with over a dozen award-winning books under my belt. However, it wasn't until I had begun hosting storytelling events, live streaming, and creating whimsically subversive art pieces that my eclectic passion started to come together.

Having spent over seven years as the president of the board for a nonprofit that works to empower womxn in the geek community, I had the opportunity to speak at national conventions from San Diego Comic Con to GeekGirlCon on topics such as representation and diversity in media, empowerment, and Geek Feminism. It was something I loved, and each time I could see how hungry people were for the content. How much it meant. It was during this time I learned how much it meant to me, too.

Through my years of wide-ranging interests, passion projects, and endeavors, I discovered that storytelling, communication, and connecting to people and the human experience was what tied them together. Through speaking and hosting I could create space for diverse perspectives to be shared, I could entertain and connect, I could do what I love while providing something into the world that perhaps mattered.


Your Support

And that is where we are today, my loves, and this is where you can join me as a supporter!

When you become a patron, your support allows me to create and produce more content from body-positive shirt designs to storytelling events highlighting mental health to a diverse group doing a live streamed read of Shakespeare. All of these endeavors take time and resources, and you are what makes the difference and allows me to work meaningfully. I'm not necessarily saying you're my hero, but that's exactly what I'm saying.

Additionally, your support not only helps my continued commitment to provide meaningful, relevant, diverse, and fun content, but it will also helps me to bring more guests onto my stream! (That's right, I will be paying guests I have join for theatrical reads and any other performance-based piece, because performers should be paid and will on my watch).

Of course, there are goodies in it for you, too. When you join, you will get access to Patron-only content, swag, give-aways, and more!


I know we're in a hard time right now, so make sure to take care of yourselves out there and thank you so much for stopping by!


By becoming a patron, you'll instantly unlock access to 44 exclusive posts
By becoming a patron, you'll instantly unlock access to 44 exclusive posts
Recent posts by Rockette Fox
How it works
Get started in 2 minutes