Rogue Outpost
is creating Images, Videos and Articles
Select a membership level
Rogue Support Crew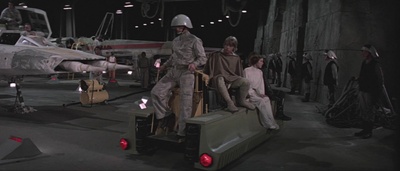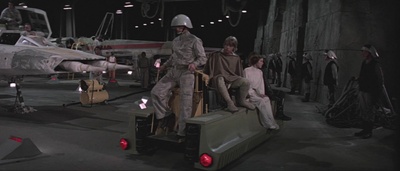 Your dedication to this outpost keep its systems operational!

Your name will be in the credits for all RO videos.
You'll be recognised as a Patron on the RO Discord server.
You'll have access to the Patron only Discord chat.
Rogue Pilot
Fancy yourself a pilot? You'd better make your way to the pre-flight briefings...
All the perks from the Rogue Support Crew tier.
You can vote on what comes next on the RO YouTube channel and website! 
Rogue Lieutenant
Looking good pilot, if you keep going like this there's a bright future for you in Rogue Squadron.
All the perks from the Rogue Pilot tier.
A follow on Instagram.
10% off X-Wing products at Jedi Archives UK Store!
You get automatic entry to any RO league/tournament in the future!
About Rogue Outpost
Hey, my name is Ben and I'm the creator of Rogue Outpost. Thanks so much for taking the time to visit my Patreon and to consider supporting me, it's hugely appreciated.

I set up Rogue Outpost on Instagram a few years ago to build a community of people with something in common, their love of the X-Wing Miniatures Game. I thought it would be cool to show what I'm doing and also show what other people are doing; be that modding, painting or just having great games! I never imagined that down the road a good - but not great - X-Wing player like me would have over 7,000 followers and the largest X-Wing account on Instagram!

With my rebranding to Rogue Outpost (you can probably guess why I decided to change it from 'starwarsxwing') I've seen a huge upturn in the number of people following me and being interested in what I'm doing. In the past few months alongside Instagram I've built a website and started a YouTube channel which has meant very quickly learning a lot of different things which has been a great experience. I want Rogue Outpost to be a place where all players are welcome and has something for everyone. So far it's all had a great response, better than I could have imagined.

It's also meant borrowing all the equipment from friends and paying out for hosting, buying ships and even subscribing to things like Snappa to make YouTube thumbnails! These things are necessary for the quality I want to achieve but not things I had planned for, this is where you come in.

With your support I can start getting my own equipment to increase the quality of my videos and images (tripod, lighting), buy new ships when they release so I can review them (then put them up as giveaway prizes for my Patrons), cover the costs of running all of it and also commission some of the amazing artists whose work I share to make exclusive Rogue Outpost items that would be made avaliable to you. 

If you're still reading, thanks for getting this far! This game and its community has given me so much and with your help I can give more back.

With 50 Patrons it gets interesting! I will start purchasing new ships to use for articles, videos and posts. Then when I'm done with them I will randomly pick a Patron to send it to!

I've always loved running the giveaways on Instagram so to get to this point would be awesome (and your odds of winning here will be much better!)

2 of 2
By becoming a patron, you'll instantly unlock access to 31 exclusive posts
By becoming a patron, you'll instantly unlock access to 31 exclusive posts
Recent posts by Rogue Outpost
How it works
Get started in 2 minutes