Ronin Arts Workshop GmbH
is creating 3D printable minis and adventures for tabletop games
Select a membership level
Street Ronin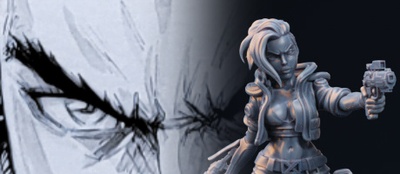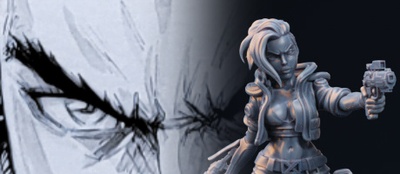 Thanks for your support!  
You get access to the cyberpunk or sci-fi mini of the month.
Basic access to our Discord
More free goodies as we grow
Includes Discord benefits
Swift Ronin
Limited (10 remaining)
*
Ronin Early bird
Thank you for the great support!
Includes:
This Tier receives everything from the Ronin Tier
Includes Discord benefits
Patron-only posts and messages
Ronin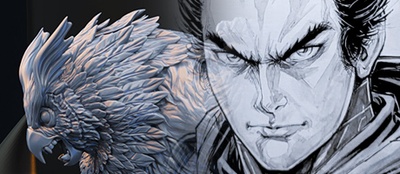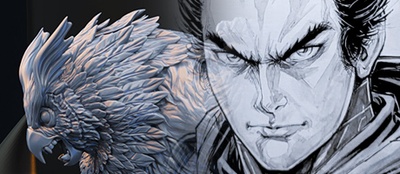 Thank you for the great support!
Includes:
Monthly release consisting of 4-5 very high quality hero or minion miniatures (with possible bonus variations)
1 epic monster/beast/foe
1 epic pin up girl
Custom bases
Access to the Welcome Chest (month 1 is welcome chest, more selected pieces will be added and exchanged as we go)
Access to the Goal rewards
30% off in store MyMiniFactory (content incoming)
Access to all free models (some already available in myminifactory, more will be added soon)
All models will have a pre-supported STLs provided
Access to the Discord and the community
Ability to see model WIP and vote
Includes Discord benefits
Patron-only posts and messages
About Ronin Arts Workshop GmbH
Welcome!
Samurai, Ronin, Shoguns, Warlords and Everyone...
You are about to embark on a great adventure that for now we will call Season 1. As mentioned in our trailer, we are here to make cool shit and chew bubble gum, and we are out of gum.
Ronin Arts Workshop is the studio founded by Hector Moran, AKA SculptorHec, or just Hec. Our core members also include Alejandro Castiblanco, Leander (Leo) Pokorny, and Johannes (Jaques) Salvenmoser. Hec has made full range of miniature sets for games like Street Fighter: The Miniatures Game, Ghostbusters x Men In Black, and others. For more than three years Hec, Cas, and Leo have worked together on making the full range of miniatures for board games like Darksiders: Forbidden Lands, Mortal Kombat: The Miniatures Game, Dragon Prince: Battlecharged, and more. Now with help of our narrative designer, Jaques, and a range of great concept artists it's time to bring directly to you the full spectrum of creations that RAW can realize. Every month you will get at least 5 high quality STL modular minis, 1 epic monster, and 1 epic pin up girl, plus unlockable minis, exclusive fanart printables, and more. Monthly drops will vary slightly as our narrative develops and grows.
Your support is everything to us!
Become a patron now and get access to our April STLs and a start to your loyalty record, loyalty will be rewarded!
1.May release and our welcome chest as we continue Season 1 of our adventure (the welcome chest will grow and change each month)
Naisette the monster hunter in action and idle pose
Keshek the artificer in action and idle pose
Ser Gareth elder knight of St. Lumina riding his fae steet
Ser Humfrey the magnificent corrupted knight of St. Lumina
Ser Andur the steadfast corrupted knight of St. Lumina
Ser Bastian the brave corrupted knight of St. Lumina
Shirley summer pin up based on Johannes Helgeson's art, available at 54mm and 75mm
Aristos pin up sculpt based on the works of Patrick Westwood at 54mm and 75mm
Lexxa cyberpunk mini, available at 35mm and 54mm
2.Additionally you will also get:
Silverback and Jane Mech pin up, with alt pose for Jane at 75mm and 54mm
Startup set of 5 adventurers in idle and action pose (now with alternate parts)
Character bio cards for all 5 start up adventurers
Character bio cards for Spitfire Jen
PDF companion with a taste of the lore that we're working to develop
Additional renders and images of our pin up girls of the month
3.All STLs are pre-supported, they are for personal use only, Please do not share them! Loyalty rewards will be unlocked every 3 and 6 months.
Next goal:
500 patrons! We will unlock the vault and bring back Betty.
The Rules (by subscribing you agree to this legal and binding Agreement):
Copyrights of the materials on this page belong to Ronin Arts Workshop GmbH and to the artists we have licensed them from.
The files (.STL) are provided under the Creative Commons Attribution-NonCommercial-NoDerivatives 4.0 International (CC BY-NC-ND 4.0) license. More information is available here.
You can take photos and include our models in videos and live streams as long as you provide appropriate attribution (tags and links).
You may not cast our models.
You may not sell our digital files.
You may not use our products in crowdfunding campaigns.
You must credit Ronin Arts Workshop as responsible for creating the models.
All of the previous points apply for the Merchant Tier as well, with the exception that they have the ability to Sell Prints of our models (not files!) as long as they remain in that Tier. Even in this case, that rule still applies: you can't use our files and models for Kickstarter, Patreon, any other crowdfunding project or make casts/molds, selling them in boardgame boxes or similar.
DISCLAIMER:
Due to the nature of our digital products and us supplying a download link to them directly upon patronage we cannot issue a refund as our products have already been licensed to you upon signing up.

©2021 Ronin Arts Workshop GmbH All Rights Reserved.
Get more monthly content and unlock the vault!
1 of 1
Become a patron to
Unlock 17 exclusive posts
Connect via private message
Recent posts by Ronin Arts Workshop GmbH
How it works
Get started in 2 minutes