Rosa Maus
is creating black & blue
Select a membership level
Sunflower Seed (tip jar)
- Lots of love
+ early access to new episodes of "Drawing Dilemmas" (one week earlier)

Peanut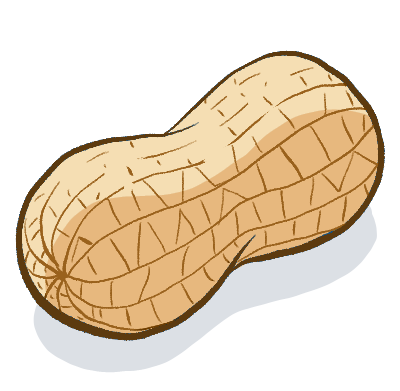 Sunflower Seed benefits +
- weekly black&blue updates (4 pages ahead)
- Sketches, and WIP-Images of the NSFW-Bonus stories + occasional NSFW drawings (Hentai and Yaoi)

Chestnut
Sunflower Seed and Peanut benefits +
- 20% discount on online shop orders and commissions
- Access to Patron exclusive Streaming sessions (2 - 3 times a month)
About
INF
Thank you for visiting my Patreon Page! *3*
I'm
MAUS!
and I'm the creator of Personal Paradise, SKULL PARTY, Drawing Dilemmas and - last but not least - black & blue.
Growing up in Austria I began drawing comics very early and followed my dream of becoming a professional Comic Artist since the age of eleven. In all these years I never lost my passion for the medium and I'm pumped to draw thousands of pages more, until I'll finally die at my drawing table!!! (•̀o•́"""")ง
Why becoming a Patron?

First of all: My work will always be
FREE
for everyone to read on the internet.
If you're broke as fuck, I'm still here for you to (hopefully) brighten your day with some free online comics or little doodles. :D
But if you are able and willing to spend one or two dollars to support my work, it would mean the world to me! ヽ(;▽;)ノ *ugly sobs of happiness*
At the moment I'm struggeling between commissions, works for companies, drawing my webcomics and much more x___x This sowly takes its toll. I'm a little bit burned out, honestly.
With your help I would be able to concentrate more on the things I'm really good at, which are mainly... COMICS and everything what has to do with it! I'm dreaming of making everything bigger. I want to produce more merchandise, visit more conventions and find some assistance to shorten the production time for one comic page.
What's your benefit?

Of course, I have some - hopefully interesting - rewards for you in store to show my ever lasting love for you! *_* ♥♥♥
First of all: This is the place to read my Comics, before anyone else in the world does! As my patron, you're mostly
4-5 pages ahead on a weekly basis
.
And thats not all! Black&blue has some explicit
Yaoi scenes
, which are not allowed to be published on webtoon or tapas
uncensored
. Of course you can read them here, without any pixelation! ♥
If you choose a higher tier, I have something for you, you can only find HERE and nowhere else:
I'll draw
NSFW-Spinoffs/artworks/image sets
for you over the year. Every story will be about 3 - 5 pages long and
only available to read on Patreon.
I will never upload them anywhere else. As soon as I've got enough "material", I'll print said stories plus some spicy images as a hardcover book. Patrons can get
the book for half the price or even for free
(depending on the tier).
If you choose a lower tier, you'll see some sexy parts of the stories too in the form of
sketches or WIP's.
Of course you can cancel or edit your subscripions any time you want! ♥
★ MAUS-MIDI-GANG!
At this point I feel safe :3

2 of 3
By becoming a patron, you'll instantly unlock access to 300 exclusive posts
By becoming a patron, you'll instantly unlock access to 300 exclusive posts
Recent posts by Rosa Maus