Temple of the Rose Gold Heart
is creating a heart-centered world through divine feminine leadership
Select a membership level
Monthly Messages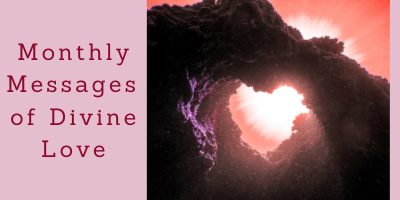 Access to exclusive monthly messages for heart-centered leadership and spiritual development. Messages align and utilize the imagery and language of Divine Love. Posted by the 5th of the month on Patreon (includes oracle reading and monthly meditation guide) 
Exclusive Patreon-only posts
Access to Rose Gold Temple Server
Includes Discord benefits
Rose Gold Heart Private Community

Exclusive Content - Transmissions
Bella Rosa: Sharp & Sweet
Limited (39 of 40 remaining)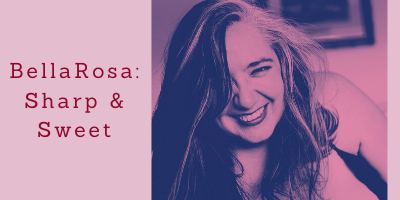 Includes all benefits of Monthly Message tier
AND
Members-only access to all archived posts on the SharpSweetBella blog where I post more passionately personal, political, and sex-positive content. 
Exclusive links to all guest appearances (blogs, podcasts, and private/unlisted YouTube replays & Live events) 
Please note: that while most content in this tier is considered Safe for Work I discuss sexuality (nonmonogamy, BDSM, sexual safety, sexual assault descriptions) which may be blocked by certain employers, servers, or localities. Access at your own risk only. 
Includes Discord benefits
Exclusive Content - Transmissions

SharpSweetBella post archive

Rose Gold Heart Private Community
Behind the Blue Door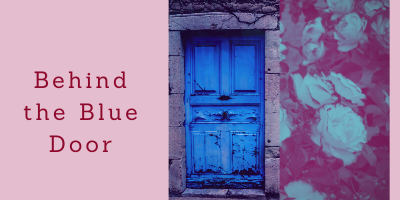 Includes all benefits of Monthly Messages and Bella Rosa: Sharp & Sweet
AND
Exclusive behind-the-scenes access to the creation process, from tutorials on curriculum and program design to interviews and exclusive broadcast and new post topics. 
Exclusive access to a monthly group webinar/Zoom call to discuss project progress, share readings from the new book(s) and share support for a heart-centered leadership movement. 
Provide input into new content for the public & a chance to review and provide direct feedback on currently developing projects. 
Includes Discord benefits
Exclusive content: Behind-the-Scenes

SharpSweetBella post archive

Exclusive Content - Transmissions

Rose Gold Heart Private Community
About
Thank you for stopping by and considering investing your support in my work.
My name is Janet Rose and I am a former social justice attorney who specializes in creating trauma-informed social change through heart-centered policy through my consulting and training business,
Rose Connections
.
I am also a long-time visionary, a shadow-loving mystic, and a compassionate leader. This Patreon supports the
Temple of the Rose Gold Heart,
the central vision I have for the world I most want to live in where:
Each person shines with the authenticity of their own heart, following their recovered wisdom, and acting with radical, compassionate resilience for the betterment of humanity.
Becoming a patron is a commitment to a shared vision of a world ruled by Love.
When we act with love, with the power of connected compassion, nothing is impossible

.
My Background & Mission
For nearly 20 years of my career, I was known as a trauma-informed, sex-positive, spiritually engaged relationship advocate, and visionary policy professional. Yet all of this was inspired by a calling I received the age of 12 to live my life as the "Hands of the Divine Feminine".
Any accomplishments I have been a part of have been possible only through the true integration of the Divine Feminine qualities of compassion, intuition, and creativity into my work. I've been able to find common ground to connect coalitions and lasting social change.
Officially, I am a former social justice attorney (inactive), but I am most known as a loving agent of change at the individual, community, and systemic levels. I reframe our common but toxic relationship and social policy narratives into solutions that empower and engage. I am an inclusive, sex-positive, lifestyle, and LGBTQ+ friendly professional who cares about making sure no one gets left behind.
I am here to build trauma-informed social change

through heart-centered leadership,

promoting a world that is

more empathetic, connective, and aware.
I am a mystic at heart
. I have spent over 30 years developing my calling, honing my intuitive and spiritual insight, and connecting with forces of Divine Love to accomplish my goals in both my personal and professional life. Each person I meet shares a new expression of Love that teaches and guides me in my own practice and my advocacy priorities. For all the encouragement I give others, I have often hidden my intuitive and spiritual gifts from the world.
Now is the time for all of us to shine our gifts to the fullest! these gifts to shine to their fullest!
What you will find here are the facets of me that represent the Divine Feminine aspects of my leadership style, my vision for the world we are co-creating as well as the practical skills and ethics needed to make a difference.
What I am creating
Writing
: Weaving new stories through shifting our narrative approaches to common problems, from our intimate partnerships to community-based coalitions to spiritual leadership. Currently, this supports my blog,
SharpSweetBella.com
, where I share my personal and spiritual story. This also will support a new fantasy epic series I am working on, a parable about the current time of awakening we find ourselves in now.
Training
:
Creating curricula for retreats, workshops, and webinars to train individuals and groups on integrating heart-centered leadership into their spiritual practice. Likewise, I am passionate about spiritual growth and personal change and love building teaching experiences that reframe our societal distortions to heal the impacts of toxic shame. Includes zoom classes, in-person workshops and producing YouTube videos.
Coaching
: Working one-on-one with individuals to leverage their experience in building a new world. Focusing on three stages of developing a heart-centered leadership model, the folks I work with learn to master transformation at the individual, relationship, and a more systemic level, encouraging growth and resilience to realize this shared vision
Spiritual Messaging
: For the past 30 years, I've kept my messages hidden, but in truth, I want to transform how we think and experience Love in our personal and professional lives. To do this, I need to share these messages with others, showing you what I see so we can create a better world together. I serve those yearning to develop more soulful, holistic, and connective depth to their lives.
How do you benefit from supporting my work?
Early or exclusive access to content that my main audience won't get to see such as behind-the-scenes posts, videos and live broadcasts, and commentary
Connection to a larger community of heart-centered leaders who are looking to build their spiritual & resilience toolkit
Exclusive monthly call to share in Messages of Divine Love that align both social justice principles and spiritual development
The opportunity for more frequent, direct access to me and my projects.
Influence in the future of my projects through polls, interactive webinars, draft reviews, and more.
Priority for new services, resources, and discounts
Exclusive tarot & intuitive tools, readings, and insights.
This support is transformative for me and for those who I serve. I am so very grateful!
I will be able to invest in a more robust and responsive website for SharpSweetBella.com and RoseConnections with better features to create a more satisfying user experience including better navigation and hosting to support online webinars and upcoming e-books & products. 
1 of 3
Become a patron to
Connect via private message
Recent posts by Temple of the Rose Gold Heart
How it works
Get started in 2 minutes