Alexia Rosenne
is creating "A Leap of Faith" Graphic Novel and Illustrations
Select a membership level
Limbo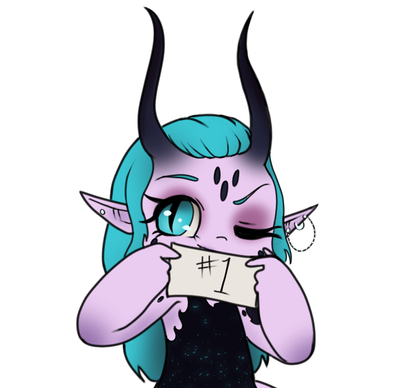 Simple tip and support! You will receive:
Access to my Discord server
Exclusive discord roles and benefits
Access to Patreon exclusive posts
My undying love and gratitude
Includes Discord benefits
Shadow Realms
Lore and world-building:
Exclusive downloads of all bestiary pages
Exclusive access to sketches and lore notes
15% off all commissions (Doesn't stack with previous tiers)
Plus all previous rewards
Includes Discord benefits
River Styx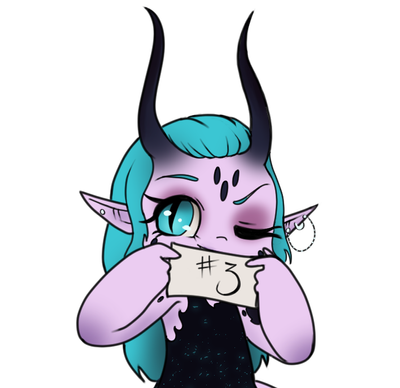 Full HD illustration and novel page access:

HD downloads of illustrations and colour artwork
Exclusive downloads of released pages
20% off commission prices 
Exclusive access to mini-scenes 1 month before the public 
Plus all previous tier rewards
Includes Discord benefits
About
Hi everyone! Welcome and thank you for joining my Patreon page!
A Leap of Faith - Graphic Novel

"Deep within the circles of hell, Naamah, a lone Shade demon, fights with the sins of her past...
Venturing out topside (the Human realm) whilst enjoying a rare day off, Naamah stumbles upon Zy, an incubus out enjoying the moonlight sky. Their fates quickly become perilously intertwined as they return to the pits of hell to face what they both had been running from all their lives.
A story of love, redemption, and self-discovery await them…"
ALoF
is the product of a roleplay that got too good to keep to ourselves. Co-created with my best friend, we hope you guys will enjoy the adventure of 2 demons fighting their way for a better life. (This will be an 18+ story, with scenes of gore, nudity, sex, and more adult themes... it is set in Hell, after all.)
Well, here's a little about myself:
My name is Alexia Rosenne and I'm a British freelance artist living and working in Copenhagen, Denmark. I have been painting digitally for almost 3 years now and fell in love almost immediately with fantasy art and OCs (Original Characters).
So how does this work?
Well, as soon as you pledge you'll have access to my discord server and first picks for commissions when slots open. You'll also have access to polls, commission discounts and be able to offer input on the content I create. You will be charged upfront for the month you start on, that way you're free to download all the HQ art on here that's available in the exclusive posts.
You will notice that my content is mainly geared towards
"A Leap of Faith"
, a novel I am co-creating with my best friend,
@ZyBeherit
(Twitter) in which I will be producing sketches, illustrations and other accompanying content that shows off the universe and characters we are creating together.
I will aim to release all content for the month
on the 6th of the next month
. So if you pledge on the 12th of June, your rewards will be available on the 6th of July. This is just to give a chance for anyone with declined cards and myself a little wriggle room too.
The same goes for prints, once your patronage has been cleared, I'll get to work on sending out your poster print of the chosen art from that month. This is usually done by going through online printing companies that are local to you to help save on costs for delivery.
Thank you once again for helping me take these steps into the digital art world. It's been an amazing 2 years so far and I'm looking forward to all the adventures you guys will help me take! You have no idea how much even the tiniest bit of support means to me 💜
**Bi-monthly pages.**

Once I reach this goal, I can start producing at least one page of "A Leap of Faith" every 2 months. At the moment, I am focusing on producing lore and world-building content to flesh out the world before moving to release actual story-based content. 
1 of 2
Become a patron to
Unlock 102 exclusive posts
Connect via private message
Recent posts by Alexia Rosenne