Dr. Erica - Rosie Research
Dr. Erica - Rosie Research
Science Support for Distance Learning
Select a membership level
Come join us!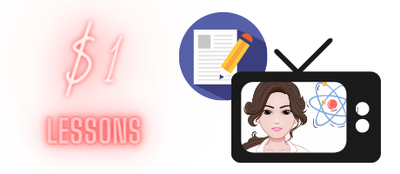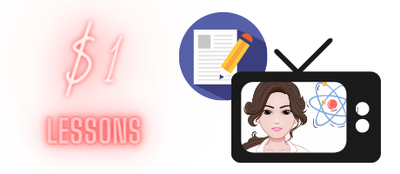 Join us Monday-Wednesdays for engaging hands on science classes to support your distance learning! You will get all the live links and handouts, as well as the weekly overview with supply lists delivered to your inbox.

Zoom Room!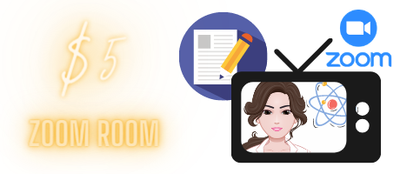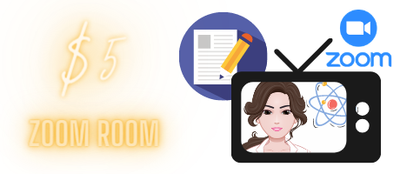 Get access into our Zoom Room! Our Zoom room is open during and after our live science lessons allowing kids to ask questions live, while remaining in the safety of Zoom! And when class is over kids can share their projects, get troubleshooting help, share their talents, or show us their favorite pets! All in addition to our downloads and emails!

Voting Power!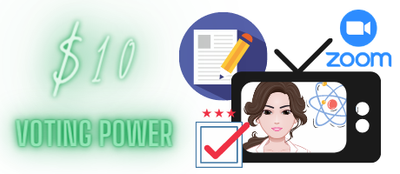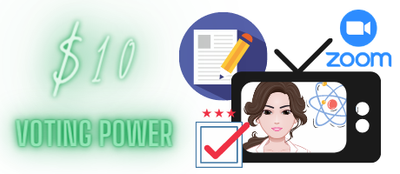 $10
per Week of Activities
Add your voice to our project planning! Families at this level will get to vote on the various themed weeks kids have suggested in Zoom - get the power to have your voice heard, whether that means choosing to learn about weather or anatomy!
About Dr. Erica - Rosie Research
Need science support in your distance learning routine?
We're making STEM easy and fun! Send your kids our way as we dive into themed weeks of science as we explore engineering challenges, paper circuits, chemistry, biology, physics, programming, and more!
We're going to be live on YouTube this fall Mondays, Tuesdays, and Wednesdays at 1pm PST. We'll also have our Zoom room open after class, as well as on Thursdays for an extra community meetup - in Zoom we share our projects, get help, meet favorite pets, play games, read stories, and more!
Our program is pay-what-you-can. We want everyone to have fun kids science activities to do, and we want to support you in the best way possible. If you want to join us 3 days a week, great! If you feel like joining us 1 or 2 days a week would better for your schedule - that's equally awesome! You can't get behind because our videos will stay up on YouTube for you to do when the time is right.
Come Join Us Today!
Here's what you will get:
An ongoing STEM schedule with activities every week
Hours of fun activities that fill your kids time
Printouts and instructions to make each project a success
Guided live videos with real-time questions and answers
Live Zoom Classroom to troubleshoot and dig with Dr. Erica
Archived video lessons so you can complete the activities at your own pace
Access to socialization with kids around the world
Certain levels let you vote on our topics, get monthly supply drops, and more!
How it works
Each week, and for each project, I will post online tutorials, video explanations, and have a live Zoom-based Q&A.
Online demonstrations with my family will be broadcast through YouTube Live and Zoom, allowing parents to decide the platform that is right for their family, and also preserve our live interactions of questions, comments, and troubleshooting.
What it costs
You decide! There are different levels for you to join us, from $1 a week up to $50 if you're feeling generous and want to help support the program for other families.
Once a week I release a paid post with all the info and downloads for our projects which initiates the pledge. Every other post throughout the week is
free
to anyone who has joined us (so supply lists, project updates, live streams, etc). 
For example, if you pledge at the $1 level you could expect to see a charge for $4 (4 weeks of posts) at the end of the month. We're planning on being here for the long haul. As long as the world is distance learning, we will be here to help you. When school goes back to normal we will switch to a monthly paid post, making sure that you are supplied with awesome science indefinitely!
Activity Details
Activities will focus on:

Math
Physics
Biology
Chemisty
Engineering
Paper Circuits
Programming with Ozobots
3D modeling with Tinkercad
The online tutorials will include print-outs, detailed explanations and walkthroughs of each project. 
Video explanations are there to guide you and your kids through each project, learn the concepts and share examples of our finished projects. These allow for rewinding and detailed review.
The Zoom video conference service allows for daily check-ins to ask questions and socialize. It will also allow us to see each other a little bit for some chit and chatting! 
The Schedule
We will distribute the week's schedule once a week and your pledge level will be charged at that time. So if you pledged $1, you should expect to be charged that amount per week of projects we release (or later, per month of projects release once school goes back to normal)
You can run each week's schedule at your own pace
but we will have guided sessions where we complete the program with my own kids in a video conference setting as well as a Q&A session for any families who have questions about the day's project.
What about Supplies?
This semester we are focusing on using minimal supplies. We will learn about air pressure with string, ping pong balls, and our own breath. We will discover how the Staff of Ra had to be used on a certain day, at a certain time with a marble, paper plate, and popsicle stick. We will engineer our way through environmental challenges with items in your recycling bin. Basically, we're going to do out best to develop high impact project with low impact supplies.
And, to help you be prepared I provide links to
Amazon and Ebay shopping lists
for easy supply ordering. 
Is this Program right for me?
Does your child like fun activities? Are you looking for projects to keep them busy? Are you able to get them started with a video connection?
If yes to those, then it looks like we're a match.
The only thing you and your child need to be successful with my programming is a willingness to learn, perservere and troubleshoot. An internet connection is also pretty necessary but if you're reading this we should be good... 
Parents and kids don't need to be science whizs as I will walk through the various projects in detail. They are designed for kids from Kindergarten to 5th grade so you can choose the level that works best for you.
Parents might have to help younger kids with taping and fine motor skills, but the projects are fun enough to keep most kids on track without intervention. Strong parental encouragement about the necessity for troubleshooting and perseverance is also helpful.
Who is Dr. Erica?
After receiving my PhD in Physics from Boston University I moved to Bainbridge Island, WA with my handsome husband to raise my two girls. 
In order to make sure they loved science as much as I do, I started creating activities to engage their minds and pretty soon I had a business doing that for kids all over the area. 
Now I create science curriculum for the community of Bainbridge Island, WA and greater Seattle area.  This includes community science shows at the Bainbridge Island Observatory, where I am a board member, after-school programs throughout the year and in-school programs to support the local public and private schools.
The programs I create are all about applying
REAL science concepts
to fun activities in order to engage kids. I want them to come out of each class with an innate understanding of what they explored, all while having a great time. 
Are you interested in having STEM curriculum delivered to your inbox? 
If so, let's do this! 

Set your donation level and come join us for some amazing activities!
When we hit 150 patrons we will open up a second Zoom room time slot, so kids can join us in Zoom right after class, or later in the afternoon, whatever works best for your schedule!
1 of 1
By becoming a patron, you'll instantly unlock access to 342 exclusive posts
By becoming a patron, you'll instantly unlock access to 342 exclusive posts
Recent posts by Dr. Erica - Rosie Research