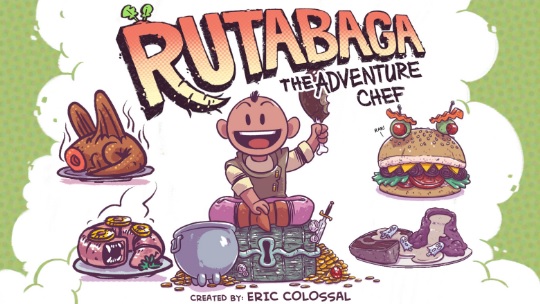 Rutabaga: The Adventure Chef
is a free to read web comic about a goofy little dude named Rutabaga who lives in a magical world full of monsters and magic but instead of being a wizard or a barbarian, Rutabaga is a chef!

The comic follows Rutabaga's travels all over the fantastical land of Yeen as he searches for strange ingredients and weird creatures to add to his cook book!

I started Rutabaga in 2011 and so far have been able to publish 2 books of stories! I have so many more to tell and if you enjoy what I've made so far, I'd love it if you could help me make more by either becoming a patron or spreading the word! Thank you!
🐉🍽