Ruwba
is creating ASMR Videos and Art of many forms
Select a membership level
Mini COCONUT Club!
I have chosen not to have ads on my youtube channel, so if you appreciate that please donate so I can create more ASMR! 
In return you will become a Coconut for ONLY $1 you will also receive:
Patreon eXclusive TEASE PIC's and/or VID's posted on my wall!
It may not seem like a lot but you are helping me buy more Coconut Oil and for that you get access to my JUICY Coconut Supply!
BIG COCONUT Club!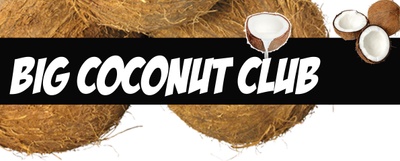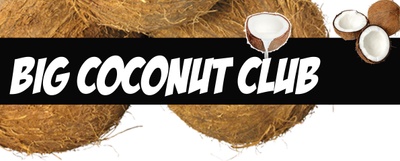 If you love Big Coconuts, Join the Club!
As a member you will get access to  
EXCLUSIVE
ASMR
PODCASTS
.
As lower tier plus:
Hot High quality MP3 ear licking audios
Exclusive photos posted on my wall.
ASMR MELON club
Really enjoy my ASMR, but want it JUICIER and BETTER??
This is the choice for you.
There are many limits to sites which have different rules on what can be posted. 
Some people also have a very strict idea about what ASMR is. 
Here I experiment and make more sensual uncensored videos. These include ear licking and Bed time girlfriend role-plays with much more tingles!
You will get totally
unrestricted ASMR
videos so I can be a fully creative woman with no silly rules stopping me. 
ONE Uncensored ASMR per MONTH will be messaged to you directly on your very own private link. These will not be available on my patreon wall, I will message you directly with your own link for these videos.
Join now and I will message you 1 private ASMR video per monthly pledge.
About Ruwba
Hey Coconut, my name is Ruwba a.k.a Aruba
Thank you so much for taking time out of your day to visit my Patreon page.
I love to create art of all kinds in many different mediums, this includes ASMR sound, music production, live performance art, videos, photos and sometimes art with my body ;).
My main focus for patreon is to expand my ASMR, I have a keen interest in helping to lower anxiety through sound and visuals and have been experimenting with this concept, I have so many ideas for ASMR Videos and experiments I would like to try, I want to test them on you if you will let me!
I made this page so I can create much more, and YOU can be part of it!
When you join my patreon you will get access to
patreon only
videos and photos on my wall or exclusive links sent to you privately.
Patreon only
EXCLUSIVE ASMR VIDEOS
, recorded with my
3D
binaural microphone.
This creates sounds as though you are really there and can give you brain tingles from your head down your back. I will be making some of these videos for my patrons only, uncensored and more sensual not seen anywhere else.
These are best watched with headphones for the full effect.
Everything I am doing has been self-taught and only pursued because I feel passionate about it.
Every single sign up no matter how much, shows me you are supporting what I am doing and that to me is truly priceless.
So choose the level you like below to become a coconut and join me for some fun ;)
As a coconut, here's what to expect...
Uncensored Patreon Only pics and videos!
Access to EXCLUSIVE Ear Eating & Bed time girlfriend role-play ASMR VIDEOS unseen anywhere else.
Help me decide what content I make :)
AN ENDLESS SUPPLY OF COCONUTS
Join my COCONUT CLUB NOW! ;)
If I reach 200 members I will do a 1 hour HOT binaural ASMR VIDEO FOR ALL patrons $5 and above
2 of 2
By becoming a patron, you'll instantly unlock access to 16 exclusive posts
By becoming a patron, you'll instantly unlock access to 16 exclusive posts
How it works
Get started in 2 minutes