Ryan Toxopeus
is creating D&D adventures on Discord.
Select a membership level
Craftsperson
Have you been listening to the gaming podcast and want to contribute? You will get to see all the gaming notes that are released regarding the Discord D&D campaigns, and can join us in our private Discord server!

Dungeoneer
Limited (0 of 4 remaining)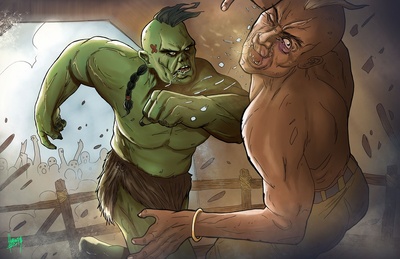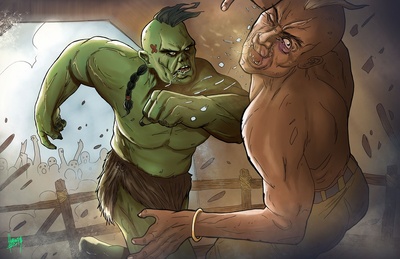 Want to play D&D with me on Discord? I'll run a session 1/month, and you're invited!
About Ryan Toxopeus
Introduction

Thanks for checking out my Patreon page. I'm Ryan Toxopeus, and I started my path as an indie author back in 2010. Like many artists and creators, this is not my full time work. I am the Research Coordinator for Dr Alexander Crizzle at the University of Saskatchewan. Writing fantasy is a hobby I'm passionate about, and knowing that others are enjoying the stories I write is awesome! Patreon has made a big difference in my writing, and I've made the most of the donations I've received from Patrons. From new cover art for a short story anthology, to entering contests because my Patrons paid for the editing on extra stories, I've accomplished a lot with their support and I'm forever grateful!
At this point, I have finished work on my first trilogy,
Empire's Foundation
. With the support of friends and family, I've defrayed much of the costs for editing and art through Indiegogo campaigns. Patrons have helped me get many other stories edited and published, and several pieces of art have been created thanks to generous donations. 
Because of Patrons, I have enough money saved to produce my fourth novel, A Queen's Edict, which is currently out for editing. Once that book is released, my books will either survive on sales, or I will be done writing, so all writing-related tiers have been closed.
I'm changing the focus of my Patreon to supporting the D&D campaigns I run through Discord. There are pivotal moments in the game that cry out to be commemorated with artwork, and so I will be putting all further Patreon donations towards high quality art by Harvey Bunda. 
Production Costs
Each piece of art from Harvey costs roughly $100 USD, and may vary depending on the level of detail. 
Goals
#1) $50/month. One piece of artwork every other month.
#2) $100/month. One piece of artwork every month.
Donations
All donation levels help. 
$1 - Thank you. Seriously, even $1/month helps. At this level, you will receive e-books of any stories I publish (at a maximum of 1/month), and your name will appear in the dedications (unless you prefer to remain anonymous). 
$2 - You'll get access to my gaming notes, without actually joining the D&D sessions. You can also join us on Discord and talk to the DM and players!
$3 - You receive updates on games I'm designing, and get first pick at a seat at my virtual game table. I'll be running two D&D 5e campaigns monthly through Discord, and you'll receive exclusive perks regarding the game session through Patreon, including character sheets, maps, and detailed session notes. The D&D game will take place in a new world, in the same universe as the books I write, around the same year as A Hero's Birth.
Thank you!
I've been using Patreon since October 2016, and looking at the list of things I've done with the help of Patrons is impressive... 
1) Cover art for 
Dawn
.
2) Maps for 
A Hero's Birth
.
3) Editing for Narcissist, a short piece of non-fiction I submitted to a contest.
4) Editing for 
Dark Ones
, a short story I submitted to a contest and then self-published.
5) Cover art for the Omnibus e-book with my entire 
Empire's Foundation trilogy
.
6) Editing for Carbon Concerns, a short piece of fiction that was published by Dark Helix Press in their 
Futuristic Canada anthology
.
7) Cover art for A Queen's Edict.
8) Editing for Hank's Rest, a flash fiction I submitted to a magazine.
9) Creating a new map for A Queen's Edict.
10) Editing for the short story Macimanito Mahkesîs.
11) Printing costs for A Queen's Edict.
12) Art for Tempas fighting for a discount on mules.
13) Art for Ariadna and Gaelen battling a zombie giant.
14) Art for Grun mourning the loss of his god.
15) Art for Ysmyr slaying the chimera.
16) Art for Jynxy giving Skippy a bath.
I can't wait to see what art projects come next with your generous support!
One piece of art every two months.
1 of 2
By becoming a patron, you'll instantly unlock access to 63 exclusive posts
By becoming a patron, you'll instantly unlock access to 63 exclusive posts
Recent posts by Ryan Toxopeus
How it works
Get started in 2 minutes