Ryan's Shorts
is creating comedy videos!
Select a membership level
Underwear Status!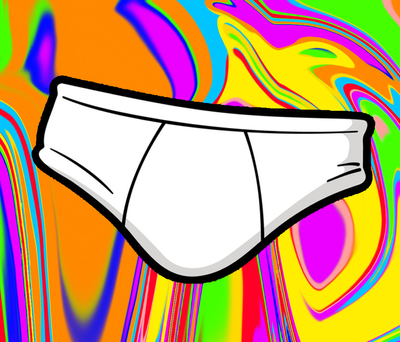 You have achieved Underwear Status! You now get access to my patrons-only videos each month, as well as period email updates. I love you and you inspire me.
Shorts Status!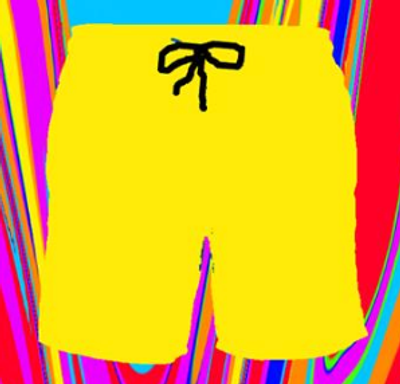 Congratulations, you've achieved Shorts Status! Giving someone five bucks a month to make stuff is freakin legit! To commemorate this achievement I will emblazon your name at the end of atleast one video of mine a month! That's right, your name will live on in history long after you have left the Earth, for only 5 bucks.
T-Shirt Status!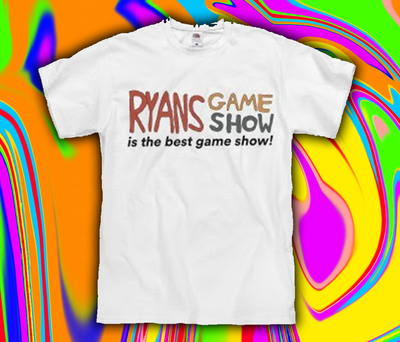 Oh my god. You've achieved T-Shirt Status! That means you deserve a Ryan's Shorts T-shirt!!! I'll send you either a Ryan's Shorts or Ryan's Gameshow T-shirt, and you'll also get all the other stuff from the lower tiers. The who's who of fashion are all wearing one and by who's who I mean me and you!
About
EDIT: The Shorts Status perks have changed since the release of this promo video.

Hi I'm Ryan and I make comedy videos!
First, 
if you came here because you like my stuff and wanna support me THANK YOU A TON! I REALLY REALLY APPRECIATE IT!!! You seem like a genuinely cool person with a lot going for.
Second,
I really don't want you to give me something for nothing. I want this to be totally worth it for you!! So anybody pledging ANY amount is going to to get something cool, I promise. Check out the rewards Section for more details.
Here's what you'll get for your donation:
for 1 buck or more, you get access to my monthly Patreon video & period emailed updates
for 5 bucks or more, you get all that but also I will put your name at the end of one video a month
for 20 bucks a month, you get all of that plus I will send you a Ryan's Gameshow T-shirt in the mail
for 100 bucks a month, you get all the above but I'll also make a Ryan's Shorts based on one of your ideas
Third, WHAT IS MY GOAL???
.....Well, the goal of this Patreon is two-fold:
make some extra videos for those who want to see them most (you, The People)
make rawer, more personal and experimental videos for the patrons, and use Patreon as a sort of experimental filmmaking sandbox 

Fourth, WHO THE HECK AM I???
....Well, let me tell you a little about myself and what brought me to this point of making a Patreon page.
I'm originally from Memphis, Tennessee, and have had a passion for movies and movie making my entire life. For many years I had a bad habit of picking filmmaking projects that took FOREVER to make. Here's a brief list:
unwatchable feature film I made in college "All The President's Favorite Foods" - took 2 years to make
"The Kids Of Na!" - 15 minute ambitious punk rocks kids TV show pilot - took 6 months to build costumed creatures and 1 and a half years to shoot and edit
"Cluck You!" - a music video for The Radioactive Chickenheads - took 1 year to animate
"Dumb" - a music video for Manhattan Murder Mystery - took 1 year to animate
"Freakshow Wrestling: The Snake Pit" - feature wrestling show DVD - took 8 months to edit
The moral of the story is, I love my movies but LIFE IS SHORT. And I needed a new game plan.
So around 2014 I had the brilliant idea to make a game show in my garage called Ryan's Gameshow. I figured they'd be easy to shoot and edit and I could pump a ton out quick...
Yeah, that didn't happen.
Each one took me 3 months to edit. And I've made 14 of them, so you do the math....I needed an even better game plan.
So in February of 2018, one day it just clicked in my head:
"I'm going to make a video every week this year.
" They didn't have to have large production values or tons of edits. Just simple videos. And if they're not 'perfect' by the end of the week f*ck it, I'm releasing it anyways.
That's philosophy lead me to make my new Ryan's Shorts channel (on Facebook and Youtube). My original plan was to just quietly upload videos for a few months until I had a nice library, and then start promoting it......But....it thankfully, didn't turn out like that.
My first Ryan's Shorts video went viral in the south. It was tourism videos of Memphis cut together with my own narration, & it got a million views. WHAT IN THE F*CK??? So yeah, that pretty much convinced me to keep making fast cheap and easy comedy films, and so thats what I'm doing.
If you've read this far, thanks again for coming here and supporting me! I appreciate it
Sincerely,
Ryan Hailey
Once we hit this goal I'm going to go straight into pre-production on SEASON TWO of Ryan's Gameshow and get a new batch of episodes out to you, The People! 

The money will be used to fly the crew out to LA and pay them, game supplies, game show winnings for the contestants, and a buttload of Ramen.

If this happens I will shit my pants.
1 of 1
Recent posts by Ryan's Shorts
By becoming a patron, you'll instantly unlock access to 33 exclusive posts
By becoming a patron, you'll instantly unlock access to 33 exclusive posts