SA Drummer
is creating South Africa's first and only Online Magazine for Drummers.
Select a membership level
AIR DRUMMER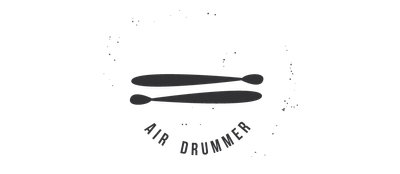 We can't hear you, but dang, we can see you!
And we love it!

Join the Patron, All-Drummer Band - Your name will appear in the magazine along with your photo and a social media handle of your choice
--
Dankie, Thank You, Enkosi, Ngiyabonga
All perks mentioned above
RISING STAR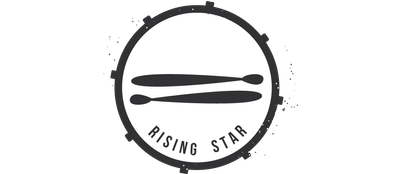 Shooting for the STARS! Do a drum cover video!
Everyone's gonna watch it!


All rewards from the previous tier.
Patron-only Feed - 

Personal Updates: What we're working on, planning & what's happening in our lives.
Q&A - Ask us ANYTHING and we'll answer.
Info Videos - Selecting drummers for interviews, designing issues and even some blooper reels.

Merch! - For every 12 months that you are at this tier level, you receive a pair of drumsticks + an item of merch (stickers etc.) *Limited to South African Patrons due to shipping.
Weigh In - If we are unsure about content, we will ask you what you think.
--
Dankie, Thank You, Enkosi, Ngiyabonga
All perks mentioned above
WORLD FAMOUS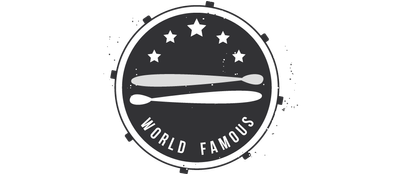 You've made it!
And we appreciate you more than we can say!
All rewards from the previous tier.
Sheet Music - Vote in polls to decide which songs we will transcribe for you guys. You get exclusive access to those drum charts for 2 months after which they will be published on our site.
Steer the Magazine - Who to interview, what topics to cover, what products we should review and what new types of content you would like to see.  Your suggestions become a top priority.
Full access to the ACADEMY - Browse our galleries of online video lessons as a Full Bronze Member. Valued at R99 per month. (www.sadrummeracademy.com)
Get complimentary access to any events & clinics we hold in the future.
Magazine Ads - For every 6 months that you are at this tier level you will get a once-off full page of advertising in the magazine. *Ads are subject to our approval before being added to the magazine.
--
Dankie, Thank You, Enkosi, Ngiyabonga
All perks mentioned above
About


SA Drummer is an online publication, stemming from Warren van Wyk and Louis Malherbe's passion for the SA Drum scene and the lack of a publication that would involve SA drummers with the rest of the world in a big way.
Warren used to write for a magazine called SA Drums & Percussion. This publication did a lot for the industry; it created a great patriotic community which was amazing for the local drum scene. But it got to a point where that went away, leaving behind a void.
And that's how SA drummer got started. Warren gave it a lot of time to make sure the market was open and he wouldn't be stepping on any toes of the previous magazine. He wanted to make sure that SA Drummer was it's own thing and not mistaken for the, now discontinued, SA Drums & Percussion. And so Warren and Louis set off to create a new community for all the drummers in South Africa and also all drummers around the world.

Because we want to better our product and we want the feedback and support of our closest SA Drummer family members of course!
How much do we charge for our SA Drummer Magazine issues?
NOTHING, they are free
, as it should be. Why does that matter you ask? Let me try to explain it as briefly as I can.
Our issues might be free, but getting people to create amazing content for us... and for you... definitely is not. As it currently stands, the entirety of the SA Drummer franchise, which includes, the Magazine, Events and a Drum Academy are all run by myself, Louis Malherbe and my partner, Warren van Wyk. This means that aside from our other full-time jobs, our roles include but are not limited to:
•
Magazine
:
Planning and outlining for all future issues.
Interviewing and following up with drummers.
Writing and acquisition of outside articles.
Creation of all lessons and song sheet music for each issue.
Designing and layout for the entire issue.
All editing and proofreading.
All of the brand's graphic design.
Development and maintenance of the entire Website. (www.SAdrummer.co.za)
All marketing and promotional content and the actual use thereof.
All social media.
•
Events
Planning and scheduling (This is a small mountain of work haha)
Contacting all vendors and venues
Managing ticket sales and entrance to events
All marketing and promotional content and the actual use thereof.
All logistics pertaining to picking any guest artists from the airport, entertaining them and arranging accommodation etc.
•
Drum Academy
Teaching students every day.
Planning course material.
Shooting and editing all online lessons for the Academy site.
Development and maintenance of the entire Website
All social media.
Are we complaining?
NO NOT AT ALL!
We absolutely love what we do, and we do it for you! If we could invest more time into the magazine and our events we absolutely would! But we are only two people, and so, every time we want to focus on creating more and better content for you guys, something else gets left behind.
THIS IS WHERE YOU COME IN!!!

We have so many plans to better the magazine and the entire franchise for all of our readers and family members, whether they are from sunny South Africa or anywhere else around the world. We want to produce more of the engaging, entertaining and educational content you guys want from us and that you know we will deliver.
As previously mentioned, It's myself and Warren running this entire ship all on our own and that means, as soon as something goes wrong and breaks on our website, or we realise we missed a spelling mistake when proofreading and have put out an issue with that mistake on it, or we have an idea for a whole new venture for SA Drummer, something else will always have to be put on hold in order to attend to the new situation.
How do we solve this? Well, we get some more people on board of course. Someone to proofread our issues before releasing them, someone to handle our social media and give our family the attention and interaction that they absolutely deserve, someone dedicated to our video editing, and some more people to assist in creating more content, from articles and interviews all the way to lessons and reviews. And this is just the tip of the iceberg.
Every bit of support we receive from all of you will go towards hiring more people to create content for you, upgrading our equipment and in doing so improve everything we have to offer and you will be directly responsible for this growth.
Do you want to see more drummers like Luke Holland, Cobus Potgieter, Mike Johnston etc in South Africa doing clinics?
Do you want more local drum charts from us?
Do you want to see more personal videos from me and Warren talking about everyday life with SA Drummer or the drum industry?
Do you want to see more articles by or about your favourite drummers?
Do you want to request lessons on specific topics to be in the new issues?
Well, yes to all of this!
With me and Warren free to focus on the growth of SA Drummer, we can give you all of this and more and all we need is the support of our SA Drummer family.
.
By becoming a patron, you'll instantly unlock access to 1 exclusive post
By becoming a patron, you'll instantly unlock access to 1 exclusive post
Recent posts by SA Drummer