SENict
is creating special needs training resources for educators and therapists.
Select a membership level
SENict Supporter
SENict Supporters help ensure that the resources I create for young people with special educational needs are provided completely free of charge on a child-friendly website. In return for your donation, I offer you my sincere thanks and the thanks of the 1000s of young people around the world who use the resources every day.
SENict Supporter Plus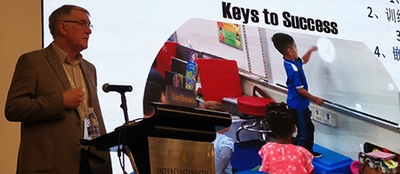 SENict Supporter Plus members get access to exclusive training and support videos, resource materials and activities. The videos cover a wide range of special needs ICT topics including switch, touch, mouse and eye progression and include SENict's online workshops, conference presentations from around the world and recorded webinars. You can even download classroom resources to support each video. We'll be posting at least two new videos every month.
SENict Champion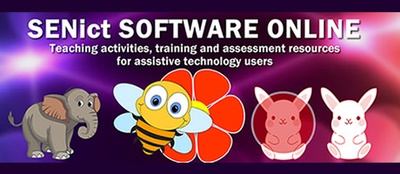 SENict Champion patrons get access to all of our other tier benefits including exclusive training and support videos, resource materials and activities plus a whopping £20.00 off a year's subscription to my popular SENict Software 'Assessment and Make Progress' website where you will find software for young people who are learning to use access devices which you can download and keep together with training and support materials to help your students make progress.

As a SENict Champion you will help to shape future activities and training videos.  
About
I'm a special education teacher in the UK whose main interest is in the use of technology to support the communication, learning and leisure needs of children and young adults with severe, complex and profound special educational needs.
For over twenty years I have been sharing my experiences of teaching with technology with colleagues in the UK and around the world through delivering training courses, conference keynotes and online workshops and webinars. I've trained 1000s of teachers and therapists in the UK, the US, Australia, New Zealand, Russia, China, Croatia, Denmark, Kyrgyzstan, Latvia and many more countries.

In my work, I've researched and help design some of the world's best-selling software for young people with severe and complex needs who use assistive technology to access communication and learning. I've developed over 500 teaching activities for this group, all of which are available completely free to educators, therapists, parents and carers around the world. The website where I host these activities is a safe place for young people with no distracting advertising or outward links. It's visited by many thousands of schools each day who use the activities as an integral part of their assistive technology teaching or therapy programme.

By becoming a patron, you are supporting the continued development of these activities and helping me to provide them at no cost to teachers, therapists, parents and carers on a child-safe, web-based platform, free from any distracting advertising and outward links. To thank you for your support, I'll share my training and workshop videos with you, helping you to use technology more effectively with your students or patients. Look out for new videos throughout each month. 

By becoming a patron, you'll instantly unlock access to 30 exclusive posts
By becoming a patron, you'll instantly unlock access to 30 exclusive posts