Cheshire
is creating a video game
Select a membership level
Brood Booster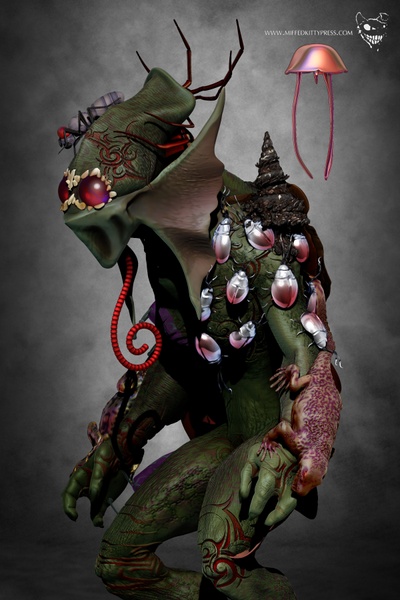 As thanks for helping us out (and we know every little bit does) you will be given later access to the beta when we open it up in early 2019 and an in game Badge.

Your name will be in the credits.
Soldier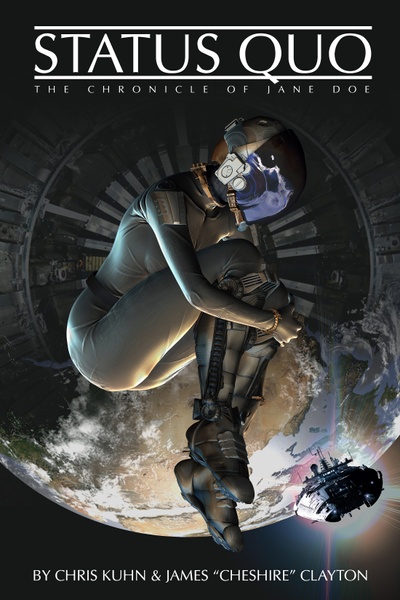 As thanks for helping us out you will be given priority access to the beta when we open it up in early 2019, and a second in-game Badge to show the world you were a Soldier from the beginning.  
For this tier, you will also receive a copy of our first novel, Status Quo: The Chronicle of Jane Doe (PDF format), released in July 11th, 2017.    
Your name will be in the credits of the video game and books.

Includes Discord benefits
Music Lover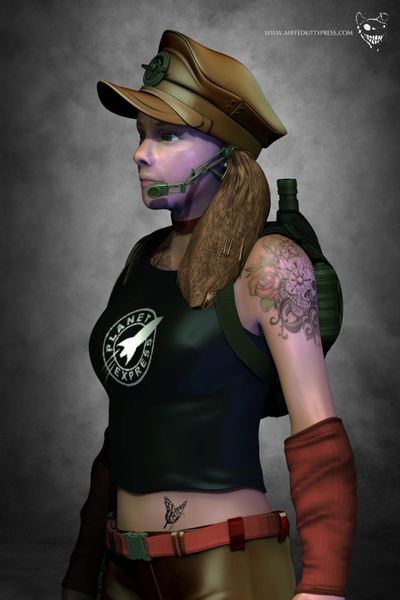 Instead of opting for a bonus character or books, some people just want music, and we're ok with that!  This reward tier includes SQ: Jane Doe as part of the Soldier rewards, -AND- both volumes of our original video game soundtrack, scheduled for release and delivery in December of 2017:  
Soundtrack Volume 2

This reward DOES NOT include the bonus character Abanshi.
Includes Discord benefits
About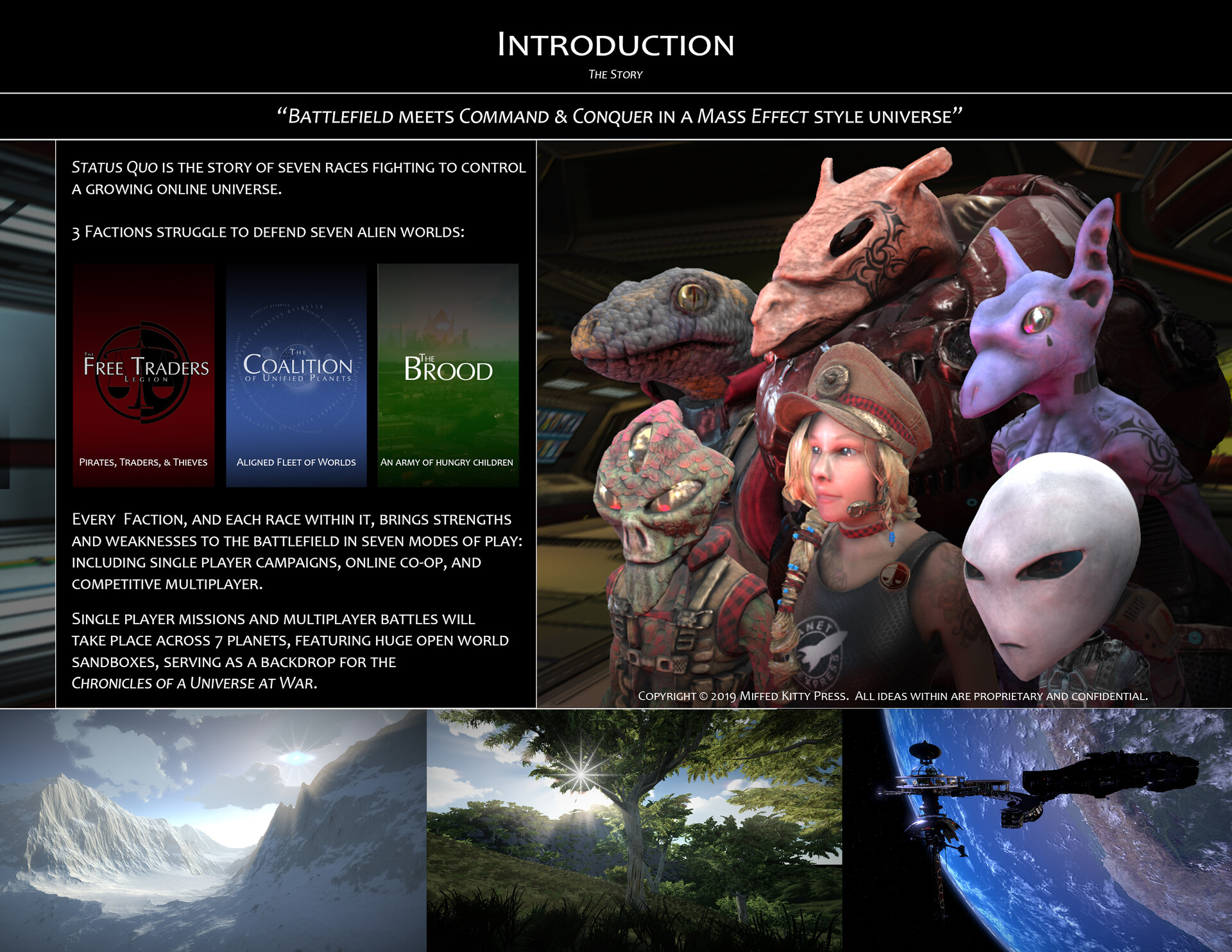 The spiffy description:

"Battlefield
meets
Command & Conquer
in a
Mass Effect
style universe".


Status Quo: Chronicles of a Universe at War is the story of seven alien races fighting to control a growing online universe. This hybrid features elements of FPS/TPS, RTS, Action RPG melee combat, and vehicle combat; all seamlessly blended to create an incredible new game experience that feels familiar, but is like nothing you've seen before. Players can battle in competitive or cooperative multiplayer modes, or learn more about the growing universe in seven short single player chronicles. The game will be free to play, but feature monetization that doesn't use spins, loot boxes, or be "pay to win". Players will be able to use in-game experience OR real money to purchase all of the same items through our Steam store, and will be able to access their profiles, friends list, and forums for messaging on our project website.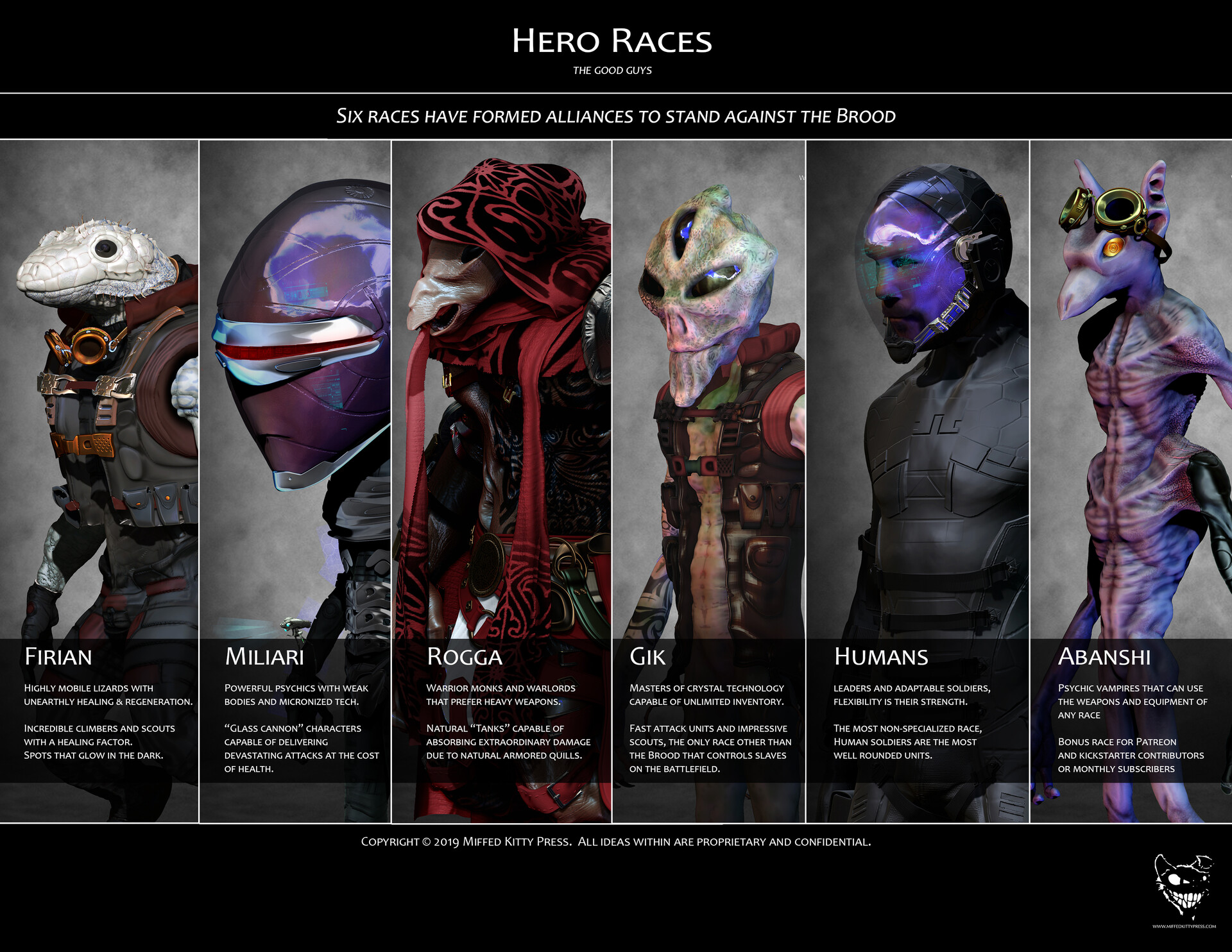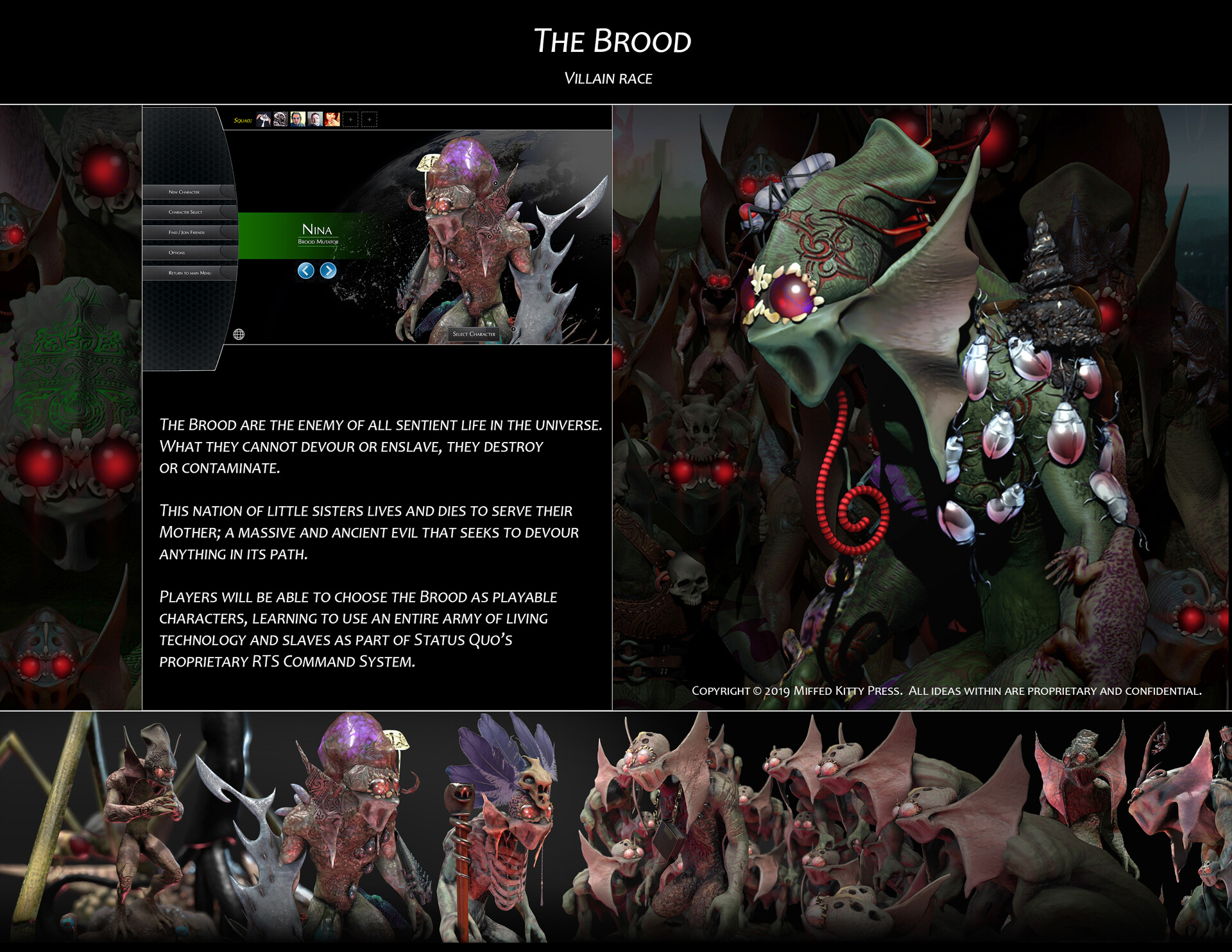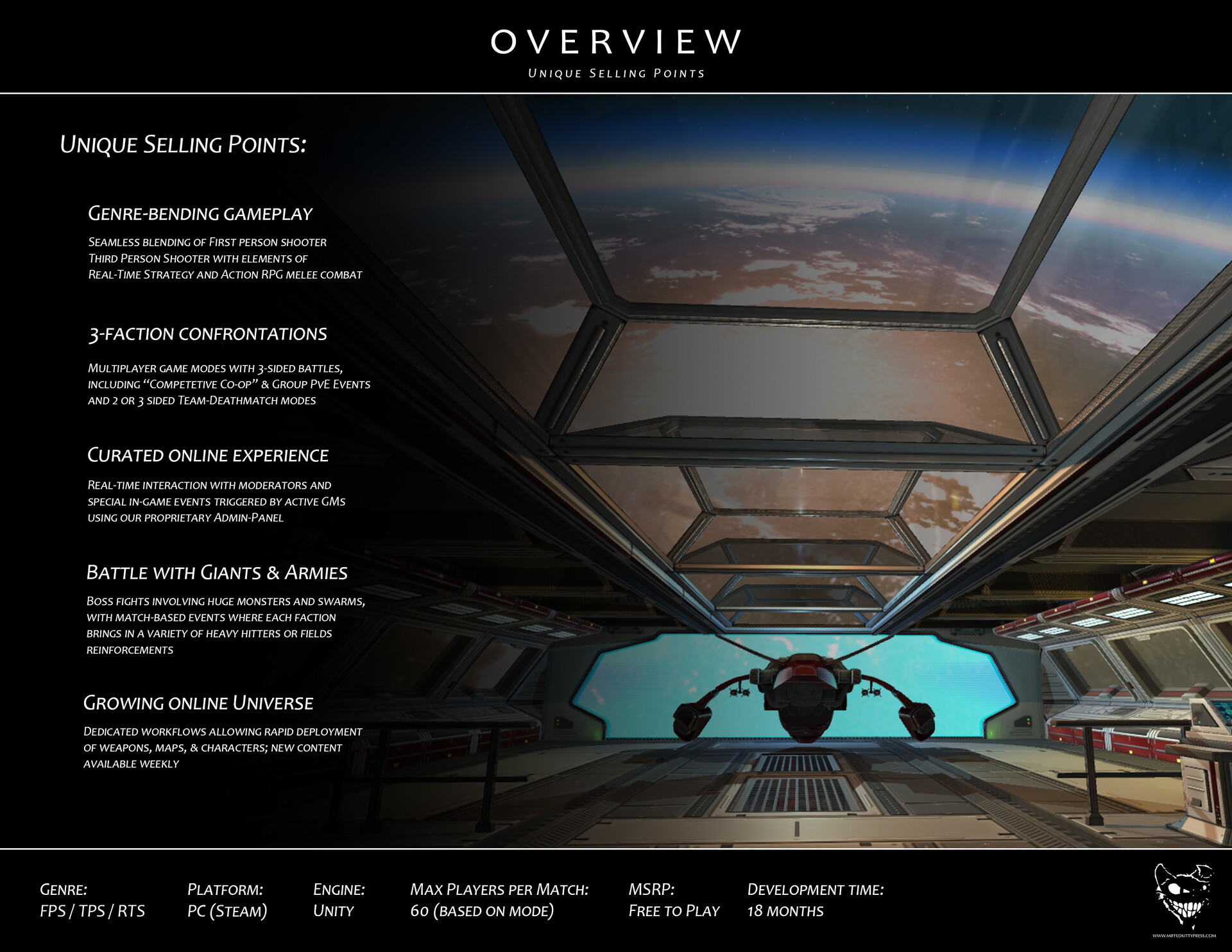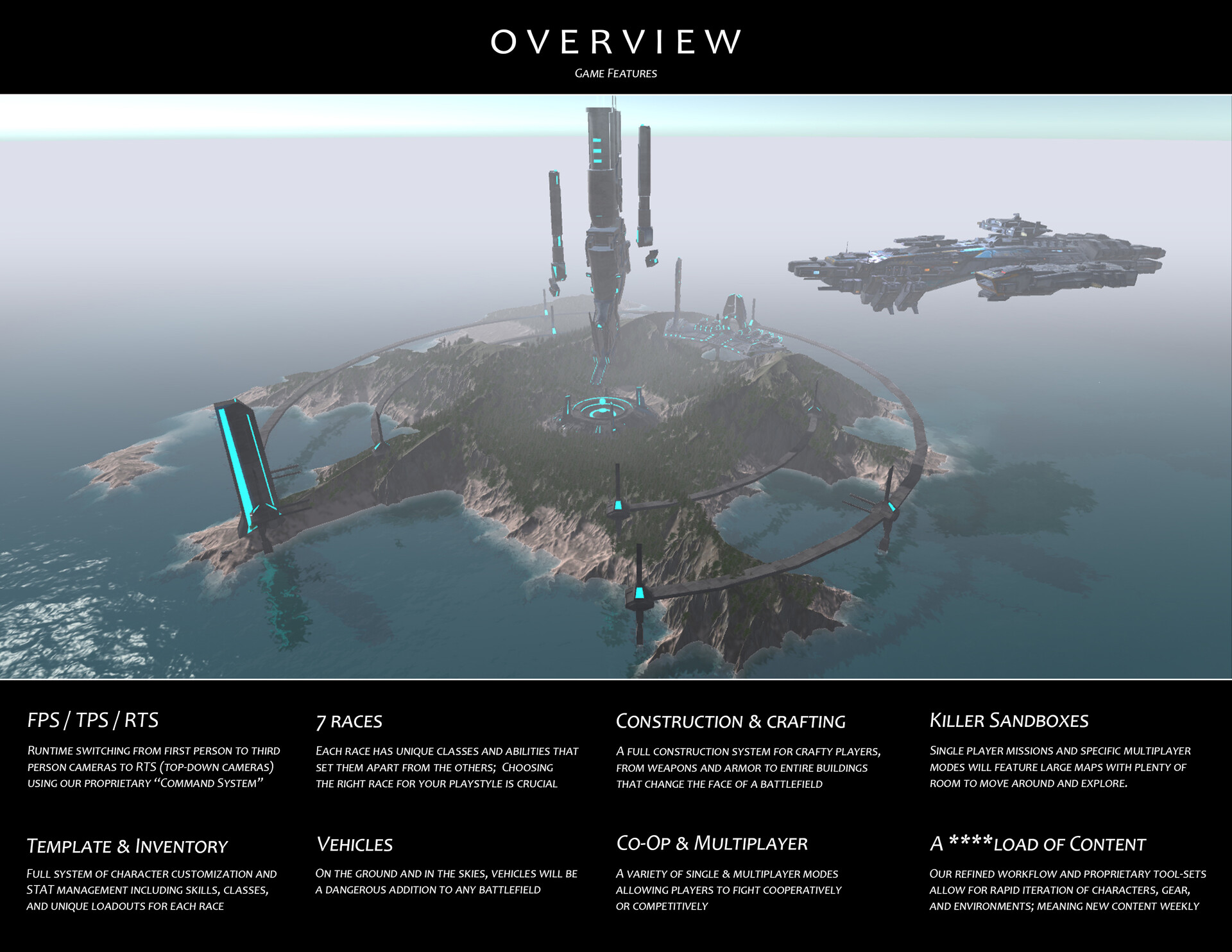 The game itself:
We are working to create a game that is a combination of sandbox FPS/TPS, Action RPG Melee, and RTS when commanding friendly AI with open world single player campaigns for each of the races.  The game will start with 7 characters, opening up to over 30 playable characters before the vault is opened later in our first year of release and players get access to over 100 playable characters.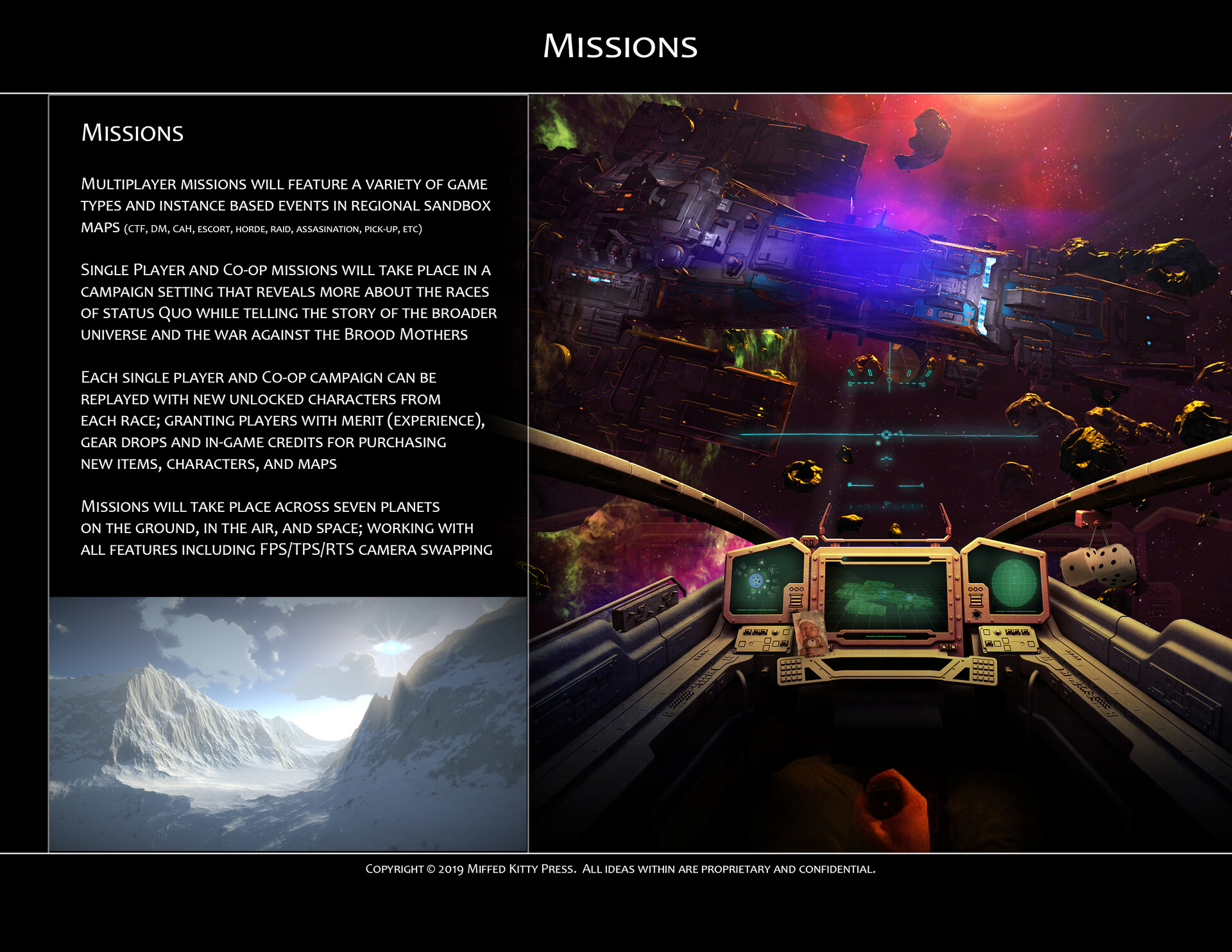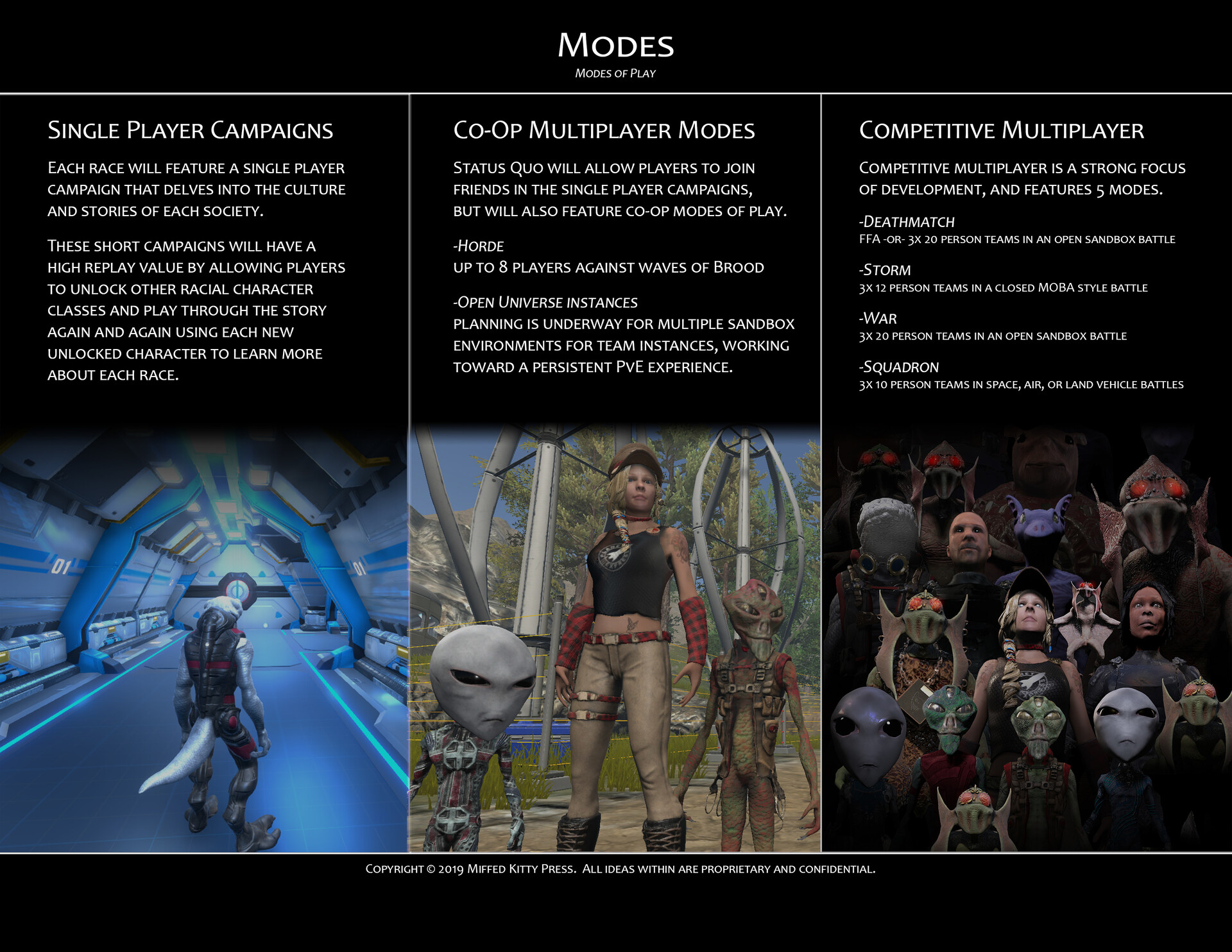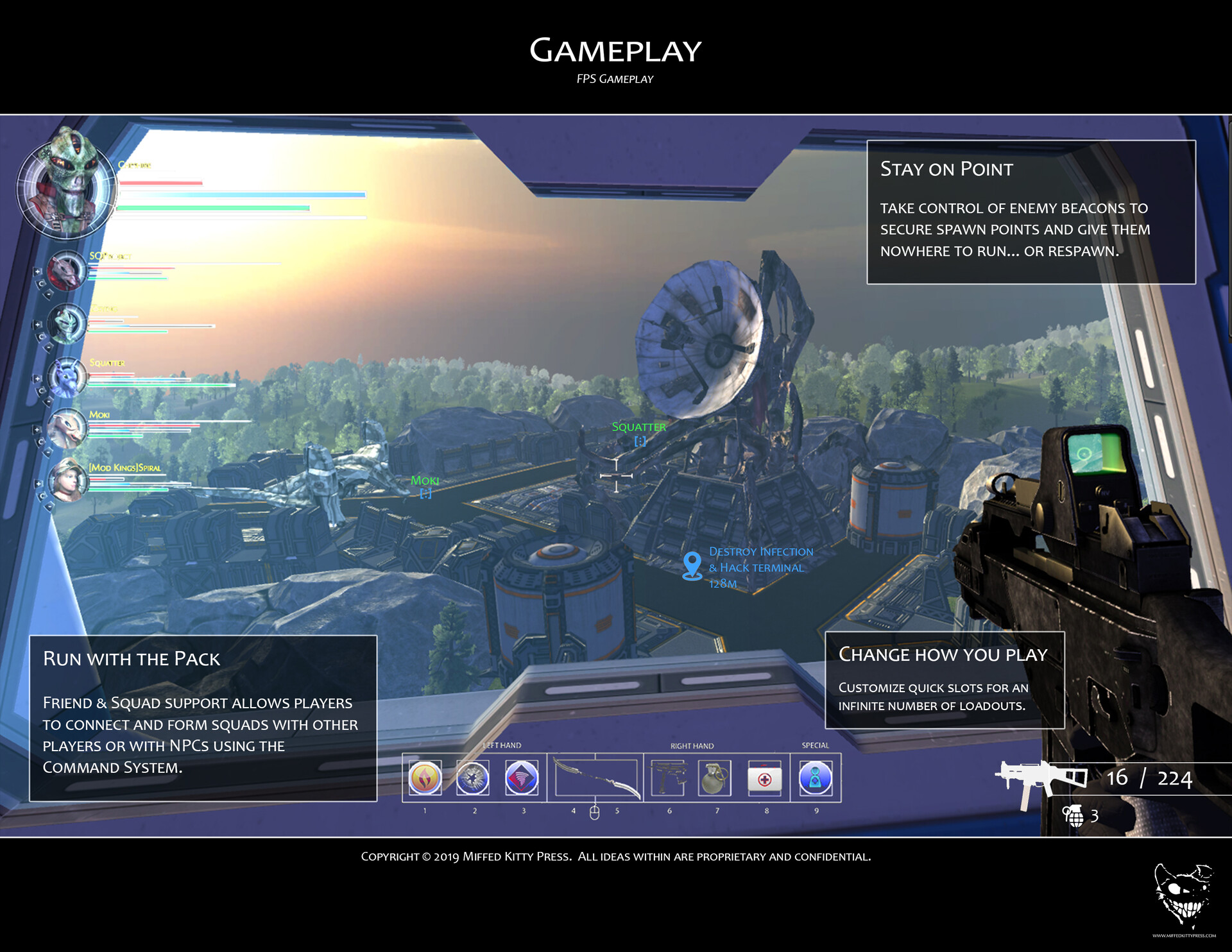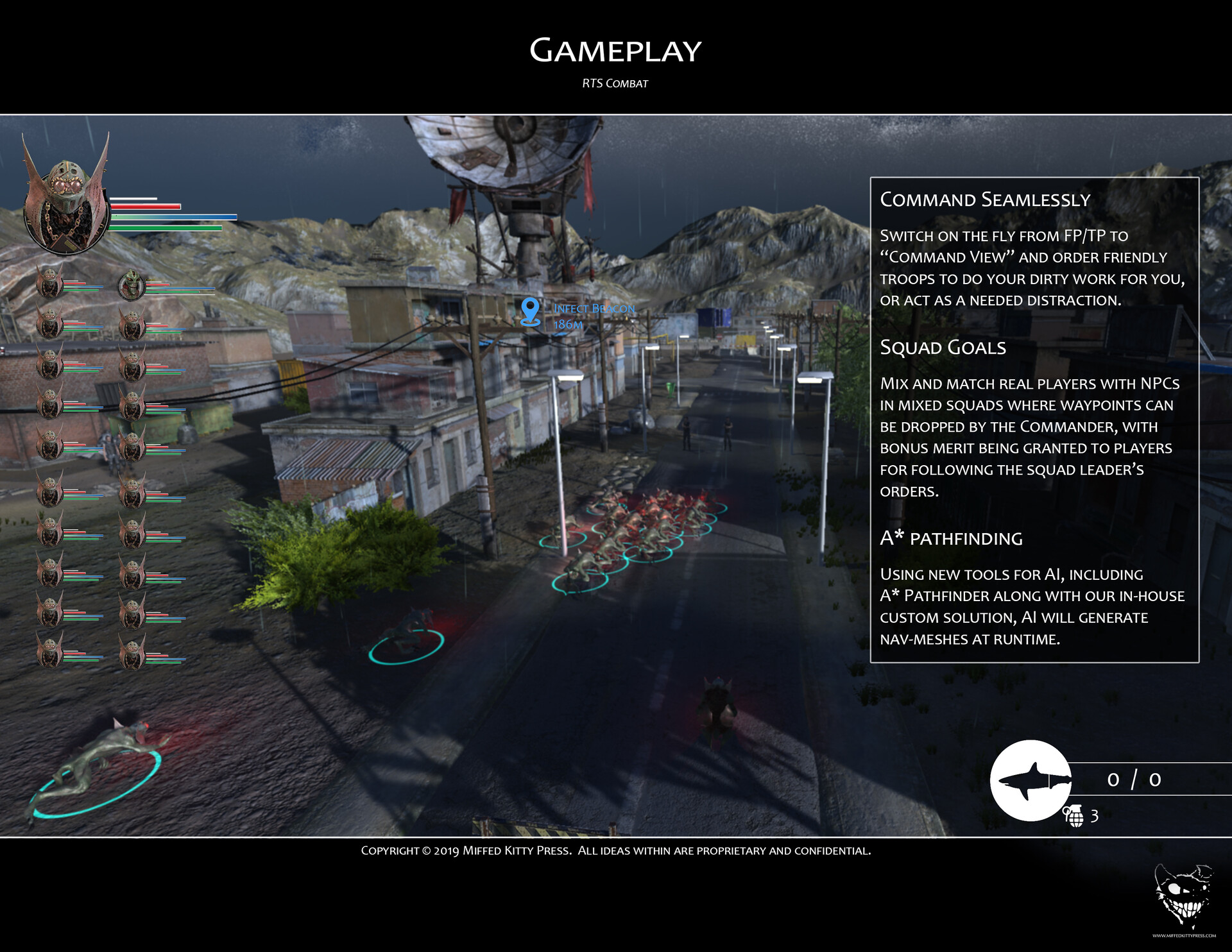 The hard data:
We have spaceflight mechanics tested and working clean, and are integrating 1st/3rd person character controllers now along with UI and gameplay testing.  FPS and TPS switching to RTS (Command System) is working, and we are configuring for multiplayer, which we hope to be testing by mid March 2019. 
The project, despite its size, is currently over 70% complete because we've spent 4 years building up to this slowly and carefully.  We already have over 100 civilian NPCs, 21 playable characters, 20 vehicles, 35 building types, 3 completed sandbox environments (with 4 more on the way), 5 completed multiplayer maps, hundreds of code assets, complete original music, dozens of written campaign missions, and multiplayer support working.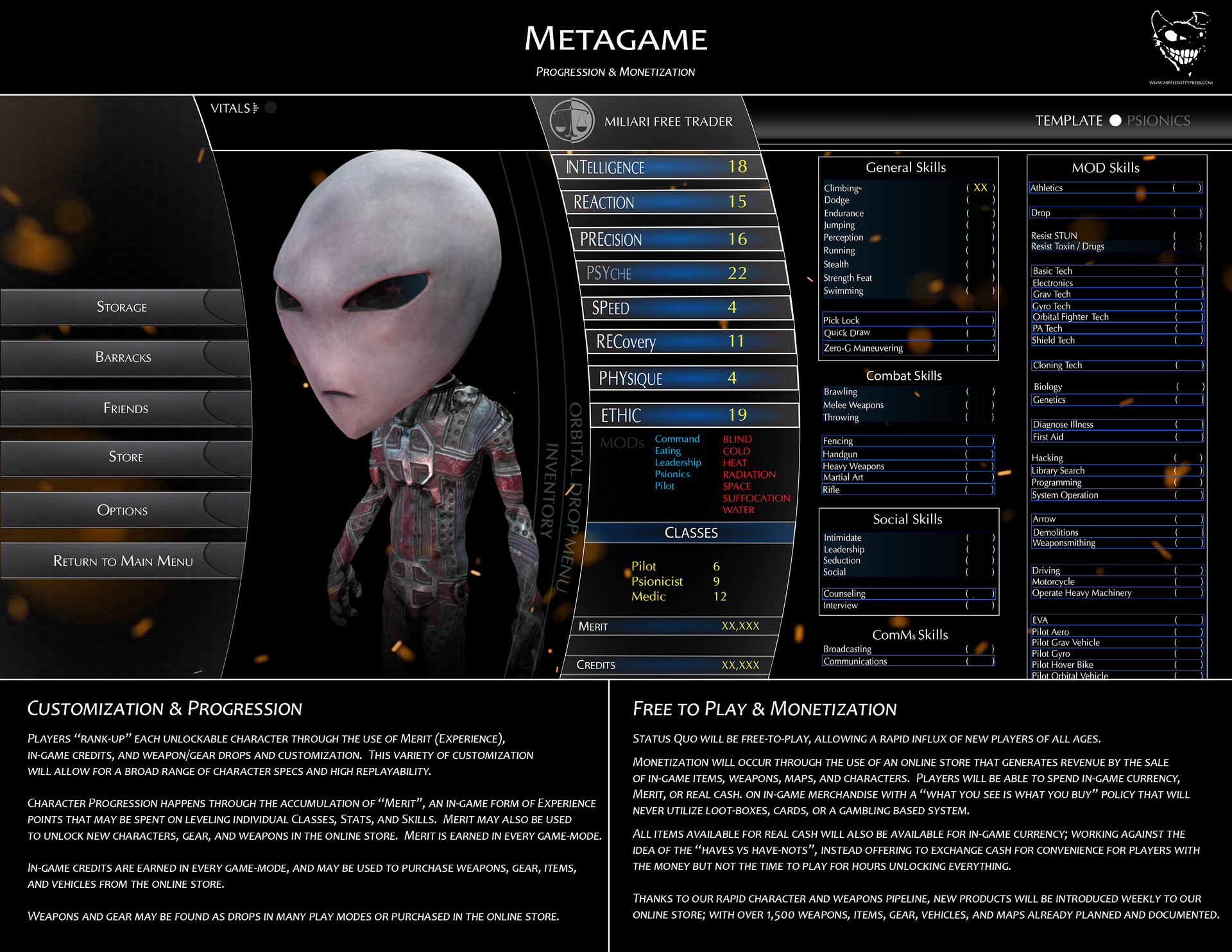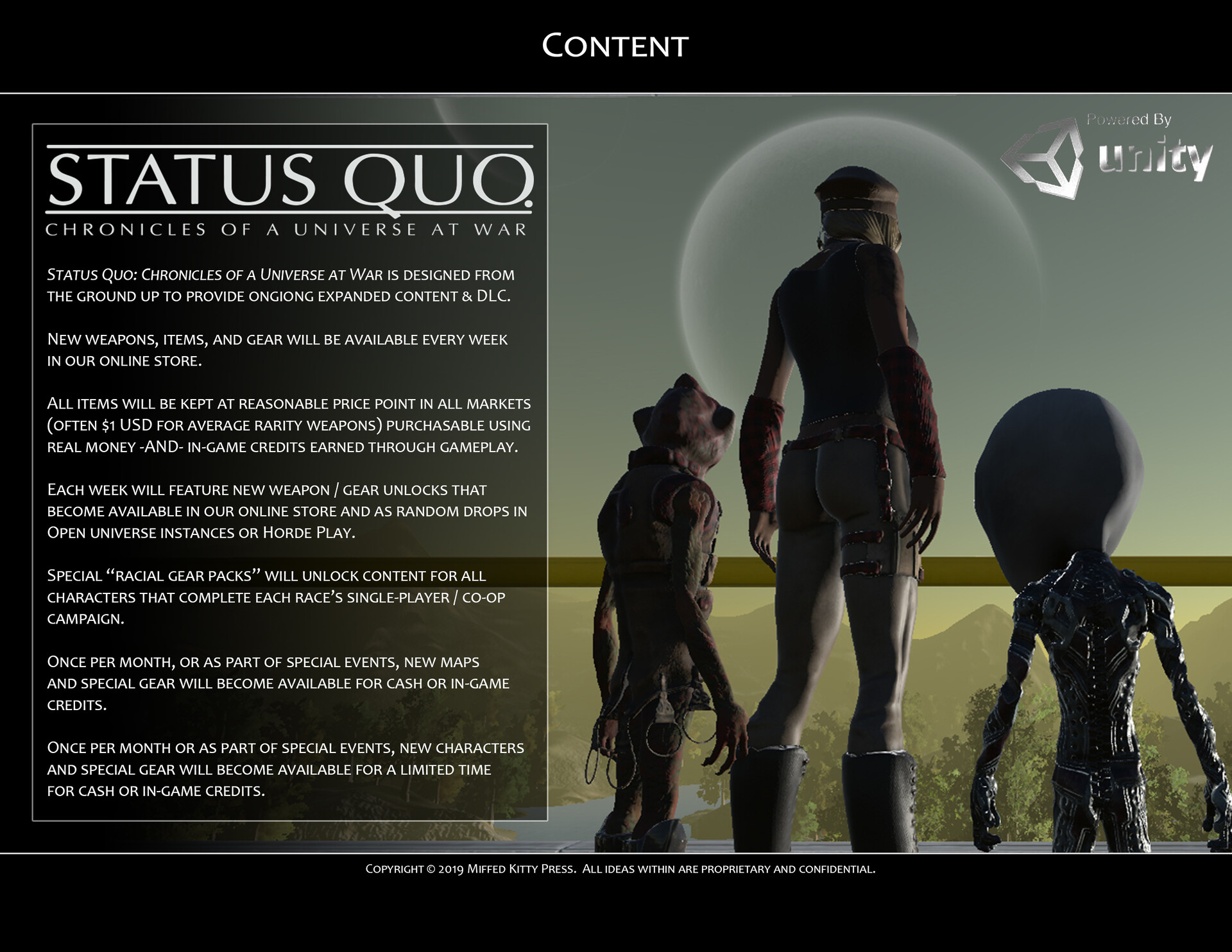 Sounds crazy for an indie team, right?
The Status Quo Project has spent the last 4 years assembling a talented team of contractors from around the world and developing assets that rival the work of major studios.  As a non-commercial project, these assets have been developed ahead of time, allowing our team to be ahead of the game when full commercial support is made available by a wide margin.   
Community service:
We also serve our community by tutoring students who are not able to attend higher education classes, teaching them industry standard tools for use in video games, television, and film.  We built the SQ Project because nobody took us seriously, and from those humble beginnings we have helped over 50 students from 9 countries learn skills they have used to land jobs in the industry or start big projects of their own. By becoming a Patron, you can help us continue to educate students who cannot afford higher education, or who cannot hold standard-issue jobs in the game design community due to accessibility requirements, geographical location, or socio-economic status.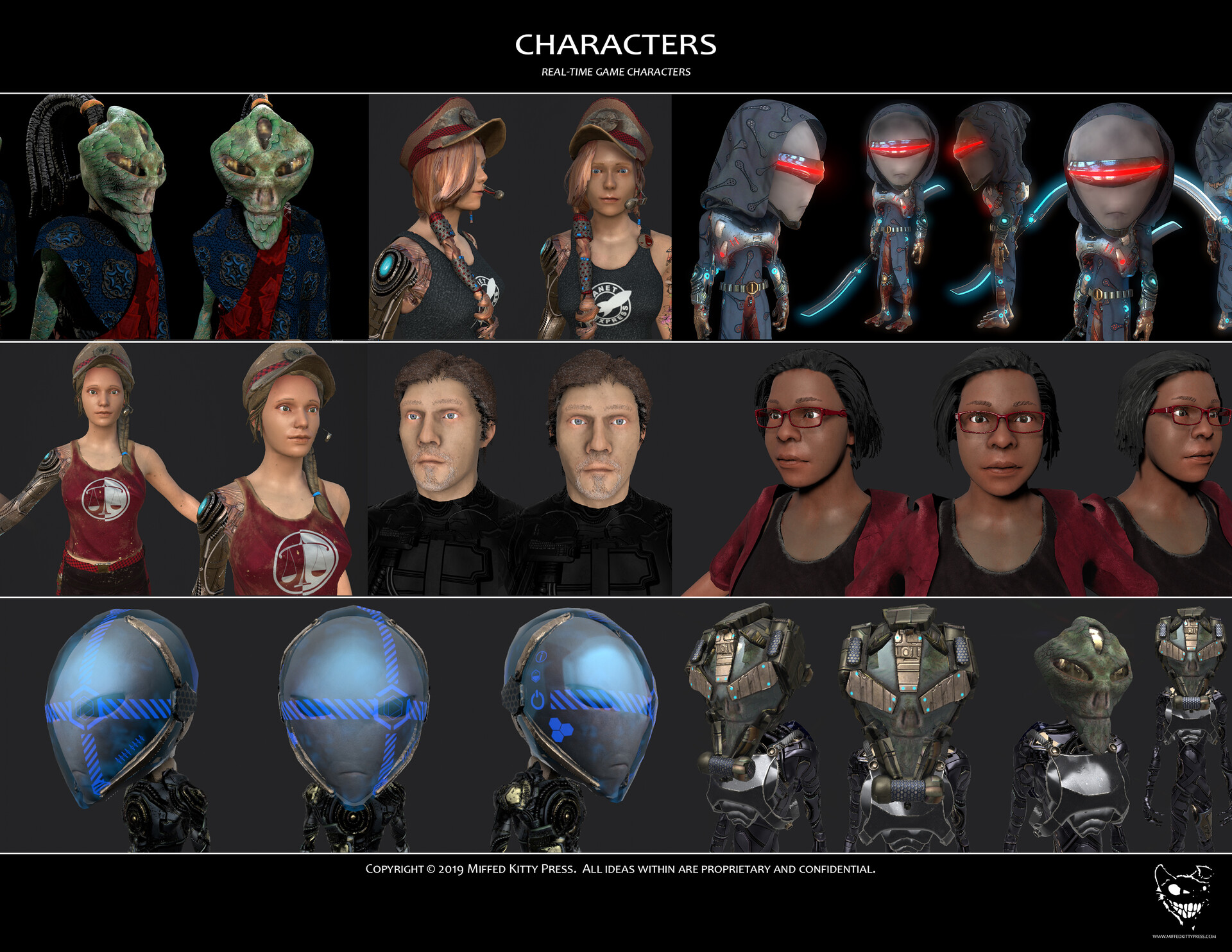 Estimated time of project completion: Mid 2019 for Alpha testing; Late 2019 for Beta testing.  On schedule for 2020 release.

Become a part of the Status Quo.
Follow us on Facebook:  
www.facebook.com/SQProject
For more information about our members,
games, books, and other projects, and to join our mailing list and forums:
Become a patron to
Unlock 16 exclusive posts
Connect via private message