Sabrina Nichole
is creating Adult photography
Select a membership level
Support Tier
Official patron status. You'll have access to all my posts and a couple photos out of my photos sets (mostly non lewd♥)

Lewd Tier~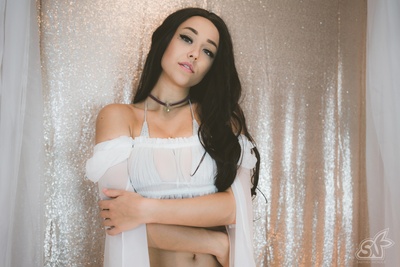 You'll receive access to exclusive weekly/bi-weekly lewd photo sets (2 to 3 per month) plus all previous rewards.
About

PLEASE READ ALL UPDATED INFO!!! (It'll make both our lives a lot easier ;) )
***CONTENT POST UPDATE INFO Q&A***
"Where's all you content?"
-All previous content has been removed you can find any extra info in past posts about content. All content above the $5 tier will be privately sent out via private message through Patreon every Sunday! :)
"What happens I join in the middle of the or after you release a set?"
-Great question! Don't worry, if you join in the middle of the month or after I release a set you will get any sets you miss that month in a "What you may have missed" recap message at the end of the month.
"What happens if I cancel my pledge before the end of the month?"
-After greving of your loss I'd have to tell you that you will no longer recieve any rewards for upcoming months and we will sadly part ways after you receive your monthly recap for the month you pledged 😭😭😭
"What is time sensitive content?"
-Time sensitive content is content that has a specific release date (think of it as a BONUS set for the month). These are sets you usually see me promote on Social Media as "Join by [Random Date] to receive this set!" OR "This set will only be released on [Random Date] hurry and join before its gone!" etc... These sets will NOT be in end of the month recaps! Hence the "Time Sensitive Content" tag <3
If you have any other questions please feel free to message me, I hope you have a great day!
AND LASTLY
If you're wondering what my Patreon is I'll give you a quick run down! Basically Patreon is a monthly subscription to view my exclusive content. I release content from weekly to bi-weekly (Or even monthly on busy months) depending on the tier you sign up for!
"Do you have to pay?" - You definitely don't! I want everyone to be able to enjoy what I do on here wether you pay or not! Paying just helps provide me with means of bettering my content! You don't have to pay to show support :)
With your varying pledge levels obviously the more you spend the more you get haha but more than that I wanted it to feel somewhat even along the board and make the prices feel justified, things may be removed or added if something doesn't work for me but I feel confident in what I placed :) and I really hope you enjoy it!
I can get more professional sets out to you guys with more variety in sets both with photos and videos with more frequent photoset and video posting!
2 of 6
By becoming a patron, you'll instantly unlock access to 335 exclusive posts
By becoming a patron, you'll instantly unlock access to 335 exclusive posts
Recent posts by Sabrina Nichole
How it works
Get started in 2 minutes