Sad Crab Company
is creating Adult Games
Select a membership level
Town-dweller
Those who follow our voyage from ashore. Even if your support is limited, we still remember and are grateful to you. Town-dwellers receive:

Priority right of access to the Public Release (when its release) and Public news (1-5 days before public)

Includes Discord benefits
Sailor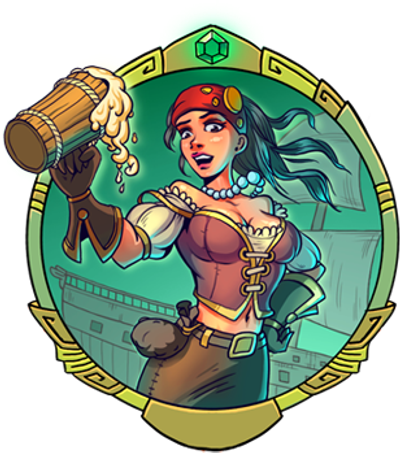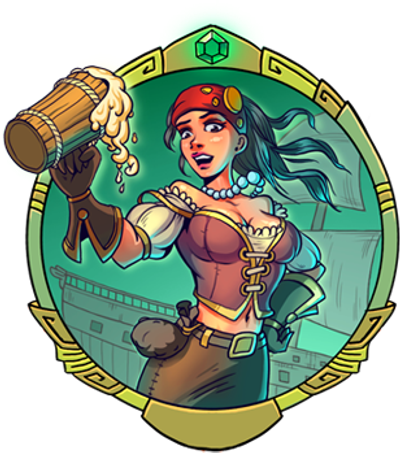 Those who join our long voyage. They are part of the crew and part of the ship. Each shipboy will receive: 
All the rewards of Town-dweller
Access to BETA versions of the game
Reports every 10 days of the voyage
Votes every 10 days of the voyage
100% saves and gallery unlock for beta versions
Role in our Discord channel

Includes Discord benefits
Corsair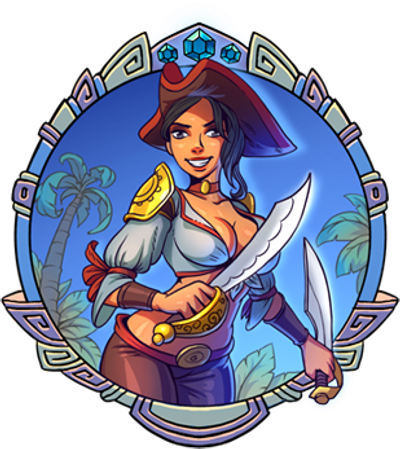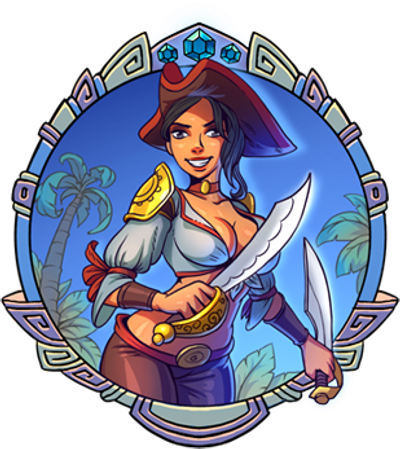 Veteran fighter, who knows the smell of the sea and took this journey with a goal in mind. Your sincerity helps us on this hard voyage. Each corsair will receive: 
All the rewards of Town-dweller and  Sailor 
Concept-art twice a month 
Includes Discord benefits
About Sad Crab Company
The latest version and save files for it are always available at our 
official website

Grab your copy here: 
Patrons' version - 0.8.1A
Free version - 0.7.3B
____________________________________________________
What tale will shall we tell you today? Come closer and, by Davy Jones' locker, shut that damn pianist up already!

Have ye ever heard of witches? Maybe you've seen them? Or even gott'n your hands on one? This guy we will be telling ye about, he did it all - harder to find one who did more than him! So let us tell ye his tale…

Our team, Sad Crab, has a monthly release schedule. That means that release versions of the game have ca. 1-2 months between each other (if everything goes according to plan). We value quality over quantity, but thanks to your support we will try to push as much content as possible. We love to constantly polish and grow the game in all directions with each release, but perfection can be the enemy of good intentions. It's due to this that both the Beta and Final Releases can sometimes be postponed by additional 1-2 month to ensure quality. Alpha Releases on the other hand are released "ASIS" and present the most treacherous waters for ye land lovers. Therefore, hot fixes may be sent after these releases to fix critical bugs, while other bugs may be left untouched, so they can be fixed in one of the future versions.

Kick up your feet and enjoy a bottle of rum with the team:

Captain Khan - Project Manager - who is responsible for the order and subordination on the ship and has final say on all things.
Navigator RastaManaPool - Game Designer - only he knows which mysterious lands we will visit next, guided by your feedback and the stars.
JoeBanks - Consultant – Maintaining the servers and website you are viewing this content on, sometimes he takes on other roles as well .
Leader of the Siege Team Siserg - Lead Artist - the author of magnificent beauties and extraordinary landscapes. Also, he have patron with comics about Innocent Witches and more! Check it now!
Clerk Pfmx - Translator - whose knowledge allows for the calmer voyage.
Onboard wizard - Parasitius - Animator - our necromancer who turns the dead into the living. Animation artist. And his workshop with his work is >>here<<
Boatswain Andy - Lead Developer - who has built this ship.
Deckhand Benq666 - Developer - who helps keep the ship seaworthy.
PictureAnna - Artist - a new artist who you have already seen, with the cloud background for memories, their help is truly wonderful
XII - Artist - who without his quick hands, we would not have a lot of the additional art
____________________________________________________
Witch Trainer RE 1.6F For PC/Linux/Mac ENG/RUS
Witch Trainer RE 1.6F For PC/Linux/Mac Chinese Translation

Witch Trainer RE 1.6F for Android
I may have changed the story a bit. I first heard it from Akabur. But, of course, I tell it my way.


__________________________________________________
Many more adventures await us!
Wiki

Discord
Email
__________________________________________________
$11,000
-
reached!
per month
Khan will dance the dance of the Ricardo Milos
10 of 10
Become a patron to
Unlock 325 exclusive posts
Connect via private message
Recent posts by Sad Crab Company
How it works
Get started in 2 minutes