The Salty Nerd
is creating Podcasts & Videos about Entertainment, Movies, and TV
Select a membership level
Gold Star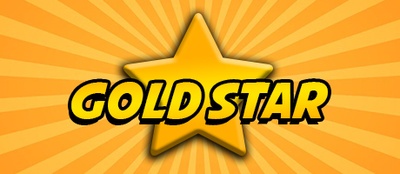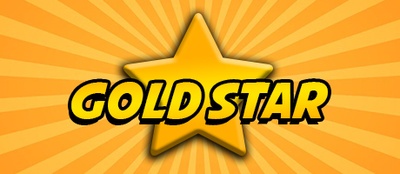 At this tier, you're solid gold, baby!  Gold Star members get:
Access to an exclusive Parton-Only episode every week
Ad-free versions of our main show
Access to our massive back catalog of Members-Only content
Access to our Member's Only area of our Discord server
Access to behind-the-scenes photos
Access to all our Patron-only blog posts
This is the OPPOSITE of a 1-Star Crapfest!  Sign up for Gold Star Membership today!
Includes Discord benefits
Super Star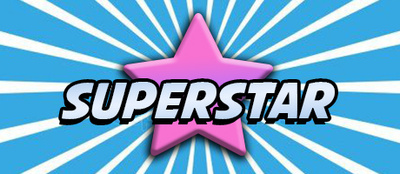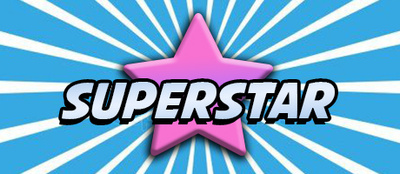 At this tier, you're more than gold - you're SUPER!  Superstar members get everything Gold Star members do, PLUS:
Hilarious outtake videos
Names listed in videos
Names posted on our website
Monthly Q&A
Live Show Recording Access
Because you're a SUPERSTAR, we'll be dropping surprise benefits for you as we go.  Just like a box of chocolates, you never know what you're gonna get!
Includes Discord benefits
About The Salty Nerd
Greetings, NERD!  Thank you for visiting the official Patreon page of the Salty Nerd Podcast! Please take a few minutes to watch the video above and then feel free to read what's below and explore the rest of the page.
We are the hosts of the Salty Nerd Podcast. You may know us as: Alex (The Salty Nerd), Vader (MattVader74), Jude JuJu (The Ambassador of Estrogen), and Matthew Kadish (the Frustrated Producer). Our podcast is about discussing movies, TV shows, and pop culture - all with a healthy dose of SALT. We aim to entertain while critiquing all the things we love (and hate).

Since you're here, we want to invite you to join our Club! This is a place where we save all our best stuff (and the stuff we can't release publicly). Don't get us wrong - we still put our all into the public podcasts and videos we release, but for our SUPERFANS, we like to deliver something special.

Members of the Salty Club get access to a variety of cool stuff, such as:
4 exclusive, members-only episodes per month (both audio and video!)
Commercial-free versions of our public audio podcasts
Hilarious outtakes that aren't publicly available.
Fun comedy sketches we do just for our members.
Q&A sessions with the whole crew.
Input on what movies and TV shows we review
Access to a huge commercial-free back catalog of members-only episodes
Behind-The-Scenes photos
Recipes of the adult beverages we enjoy on the show
Exclusive merchandise & apparel
Members-only NFTs of our episodes
Private Discord access to interact with us and our community
Show notes filled with fun facts about the movies we review
Recording schedule so you know what we're watching ahead of time
And more!
We love our members and want to deliver to them some great content they're sure to enjoy.  For our members-only episodes, we do retrospective reviews of classic TV shows that fit in the "Nerd" category.  When you become a member, you'll get access to our hilarious retrospective reviews of:
Apple TV's Foundation
We cover the entire first season of the Apple TV adaptation of Isaac Asimov's classic sci-fi epic.
Doctor Who
Did someone say Time Lord?  We dive into some of our favorite Doctor Who episodes!
Buffy the Vampire Slayer
The Nerds get down with the Scooby Gang as they discuss one of Jude's all-time favorite TV shows.
Eureka
A town of super-geniuses?  Count us in!  The Nerds talk all about this overlooked sci-fi classic!
Stargate Atlantis
The Nerds love talking about this Stargate Spin-Off, featuring some of their favorite actors!
Firefly
We love using Chinese swear-words as we discuss this classic sci-fi western hybrid!
Orphan Black
Another overlooked sci-fi classic is the focus of our reviews as dive deep into cloning and craziness!
And More!
We're adding new shows to our members-only area on a monthly basis, and have plans to cover a variety of classic genre shows, as well as return to ones we've already covered to look at new episodes and new seasons!  When you sign up, you get instant access to our whole back catalog - all commercial free - with audio AND video versions of our reviews of these awesome shows.
Ad-Free Episodes
In addition to the ad-free audio and video versions of our members-only episodes, we also publish the audio version of our main show without ads every Friday.  This way, our fans can enjoy the uninterrupted experience of listening to us make fools of ourselves.  Fun!
Outtakes

Every week, for our Superstar Members, we publish an Outtakes video that has some of our most hilarious stuff in it, but wasn't a good fit to be included in the final edit of our episodes.  These outtake videos tend to be between 30 minutes to an hour long, and show the Salty Nerds at their most candid and goofy.  They're a lot of fun and definitely worthy of our Superstar tier!
Early Access
Sometimes, we have a special episode coming out where we interview a celebrity or do something outside of our normal reviews.  When that happens, we like to give our Patrons early access to they can check out the episode before anyone else!
Obviously, we could go on and on about all the awesome stuff you get access to when you join our members area.  But just know we're constantly working to deliver immense value to our Patrons and earn that subscription fee!  We love making content and sharing it with you guys!  But more than that, we love forming a community with you.
We love our listeners, and having Club Members gives us the opportunity to interact with our awesome fans and build a great community based around our love (and hate) of movies and TV shows.
We actually DO interact with our subscribers and love to chat with them on our Discord server. We also like taking their calls during our recording sessions and chatting with them directly!
Not only that, we value their input and often poll our Club Members as to what movies and TV shows they want us to cover.
So if you're looking for a fun community to participate in, please be sure to join the Club!  And if you find this just isn't the place for you, guess what? You can cancel your membership at any time. No hard feelings!
We know it's a BIG ask for our fans to support us financially through a monthly subscription, and not everyone is able to do so. But if you are willing and able to, here are the big reasons you should think about joining our membership area:
Your support helps us to record podcasts full time without being distracted by a day job.
Your support helps us to produce podcasts and other content quicker.
Your support helps us to provide for our families.
Your support allows us to explore new projects and take chances on other creative endeavors.
Your support helps us to stay independent and free from the demands of advertisers.
Your support helps us to produce content on a regular basis.
Your support helps us to afford better equipment for higher production value.
Your support helps us to afford to travel to events and meet with fans.
The support of our fans is vital to our continued success in producing a kick-butt podcast full time. By having a regular, steady income from Patreon, we don't have to rely on other jobs to pay for our living expenses. With your support, and the support of Patrons like you, we're able to focus better on producing high-quality podcasts, video, and other content without worrying about keeping the lights on or feeding our families.
Our goals are simple. We want to accrue at least 1,000 awesome Patrons who are willing to support our show. We want to earn enough to pay all four co-hosts of The Salty Nerd Podcast enough so they can produce the show and all related content full time. And anything over that we want to invest back into the show to get better equipment, better facilities, and more staff.
Your pledge goes toward these goals. So if you like the podcast and want to support the show, please sign up for the rewards tier that's right for you, right now!
It's super easy to become a Patron. Just select the reward tier you like best on this page, and then verify your account information and confirm your monthly pledge. Boom! That's it. Patreon will bill you right away and then will automatically bill you at the start of each month – you don't have to worry about a thing!  And if you ever want to end your pledge, you can easily cancel it in your profile options. There is no obligation, no contract, nothing to get "locked into". You decide when you want to end your pledge.
After you choose your pledge tier and your patronage has been confirmed, you'll get your member's area access immediately and be able to watch or listen to all our members-only content.
Thank you so much! And if you have any questions or concerns at all, don't be afraid to reach out to us at 
[email protected]
.
$298.04 of $500
per month
The "Help Us Advertise Our Show" Fund
Help us get to that Half-K mark! We'll do a special celebration livestream when we hit this milestone! All funds go toward growing the show through buying advertising.
1 of 9
Become a patron to
Unlock 356 exclusive posts
Connect via private message
Recent posts by The Salty Nerd
How it works
Get started in 2 minutes