Salty Zombies
is creating Awesomeness
Select a membership level
Zombie
What You Get:
Access to VIP Trader
Vending Machine in VIP Trader
Access to VIP Discord Channel 
VIP Game & Discord Chat Colour
Reserved Server Slot
1.25x Salty Coins Multiplier 
On PvE Servers Only:
Including all of the above
Can save 2 Teleport Locations
Access to Admin Vending Machine
Includes Discord benefits
Feral Zombie
All of Tier 1 Plus You Get:
1.50x Salty Coins Multiplier
Candy Vending Machine
Bag Insurance

On PvE Servers Only:
Including all of the above
Can save 4 Teleport Locations
1 Plot in Donor City
Recieve 1 Salty Token
Includes Discord benefits
Radiated Zombie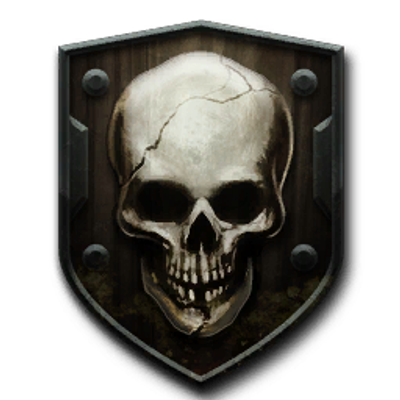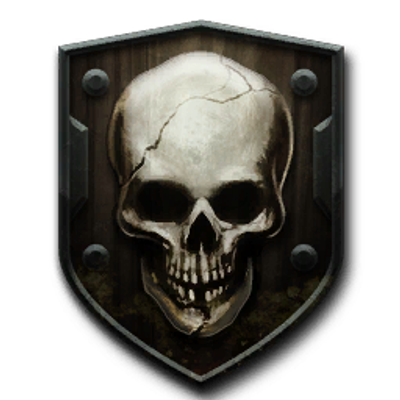 All of Tier 2 Plus You Get:
2x Salty Coins Multiplier
Get Personal Voice Channel on Discord
1 Free Mass Land Cutout
Access To Overhaul Modded Server
Personal Trader in your Base
Player Level Insurance
Exclusive VIP Role on Discord
On PvE Servers Only:
Including all of the above 
Can save 6 Teleport Locations
Receive 2 Salty Tokens
Includes Discord benefits
About Salty Zombies

Salty Zombies
"Voted Best 7 days To Die Server of 2019"
Hello Survivors,
Welcome to Salty Zombies and thank you for viewing our Patreon page. We run multiple high end
dedicated servers for 7 Days To Die
survival game. We not only run, but also maintain and pay for them out of our own pocket but also, we use 2 server manager bots to keep things organized and to stop people from cheating as well as keeping the server healthy.
So, we opened this Patreon page so members who play on our server and enjoy their time with Salty Zombies can help us pay the bills and even help us upgrade the servers with more RAM, CPU, SLOTS etc
Goal 1 - $120 - (Accomplished)
The cost of the 2 shared servers and bots comes to
$118 a month
, we are looking to cover these costs.
PVE Server - $45 a Month
PVP Server - $50 a Month
PVE Bot - $9 a Month
PVP Bot - $9 a Month
CSMM - $5 a Month
Goal 2 - $250 - (Accomplished)
The next step would be to buy our own dedicated server which we could run both servers on. We could also run other game servers or other versions of 7 Days to die like Raven Hurst or Darkness Falls.
A dedicated server will increase our player's experiences as well. You will have less lag/latency and you will have an increase in frame rate. When we tested it out, we got double the FPS, from 30 to 64. The dedicated CPU and RAM as well SSD will make the game so much smoother. Even some bugs you get on other online servers won't happen on ours.
Goal 3 - $500 
After playing 7 Days to Die for years with over Zillion hours between us and on top of that a unique experience with running the most popular 7 days to die server of all time. Along with using multiple mods and bots. We have become extremely experienced and have accumulated a wealth of knowledge that normal plays do not. We would like to start creating Youtube videos to show how the Pros do it :D as well as tutorial videos on how to run a server, install mods and work with server manager bots.
Our 7 Days To Die Servers:
We have quite a few dedicated servers for 7 days to die. PvE, PvP and a couple of overhaul servers like Ravenhearst and Darkness Falls. We hope to get War of the Walkers server up as well.
7 Days To Die PVE Server
Our 
7 Days to Die PVE server
is a beautiful 8k custom map. The LCB are invincible so you can't be raided and PvP is turned off so no one can shoot you even by accident. The PVE community is very supportive and friendly. Its the perfect environment to learn how to play and if you have any questions feel free to ask the other players.
7 Days To Die PVP Server
The 
7 Days to Die PVP server
is our most popular server, it is also the most popular PVP server in the entire 7 Days To Die community. The bots and admin are run the server very well. Things stay smooth, issues are resolved fairly, hackers and cheaters are dealt with swiftly. 
7 Days To Die Darkness Falls Server
We did a podcast with Khain the founder of Darkness Falls. I personally loved the mod so much that even after the Podcast Baptizer and myself kept on playing for hours. It's a great overhaul mod for the game so we added our own 
7 Days To Die Darkness Falls Server
for people to join.
7 Days To Die Ravenhearst Server
Join our 7 Days To Die Discord Channel 
Your welcome to join any server you like. If you need any more information you can join our 
7 Days To Die Discord
and contact the admin or moderator.
If we get to $500 a month the Salty Zombies admin team will start doing some Youtube Videos and live streams for your entertainment. 

3 of 3
Become a patron to
Connect via private message
How it works
Get started in 2 minutes