Sam&Ari
is creating Comics and Illustrations
Select a membership level
Process Pals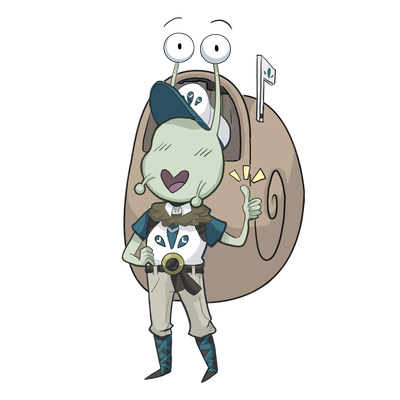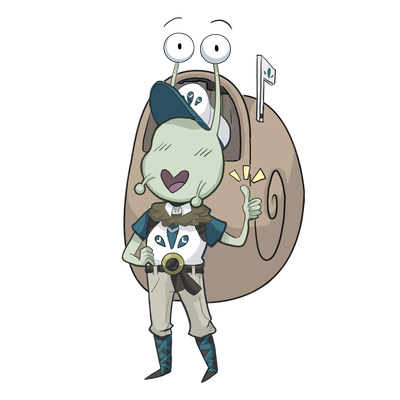 Access to all patron-only posts
Ability to join patron-only livestreams
Weekly process shots from our comics (thumbnails, pencils, inks, etc.)
Sneaky Peeks!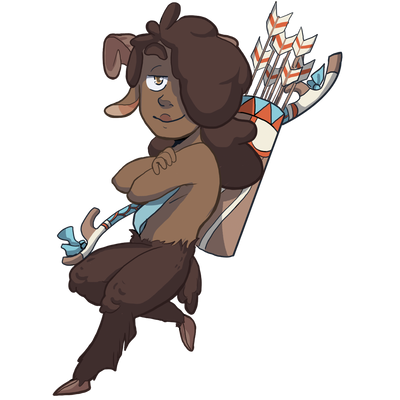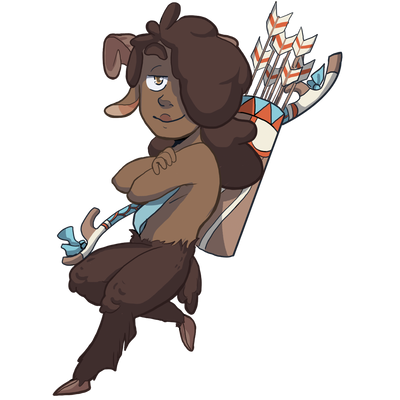 Everything from one dollar, plus:
Access to rewatch patron-only livestreams
View recorded speedpaints on our comic pages and illustrations
Commentary on comic pages and illustrations (thought process and inside jokes)
Concept art and behind the scenes sketches 
OC's and content from our D&D campaigns
Never before seen pitches in the works
About Sam&Ari
About the Artists

Sam and Ari met and started dating in college. With their skills combined, they chose to use their powers for good instead of evil and started to make comics together.
Getting to tell a story that resonates with people is incredibly powerful, and becomes even more impactful when a community forms around it. It takes a lot of time, energy, and commitment to make comics, and it's the support that we receive in any form that keeps us motivated to create more and to be able to give back to people that value our work and want to see more.
Sam is an illustrator of many hats, and a klepto of many pens. She currently resides in Lancaster, PA with her handsome girlfriend (refer to below) and their zoo of small animal children. She is an avid tea collector and is fully at peace when she can lay in some grass and pet a horse's nose. She probab draws herself a little too much.

Follow her work here!
Instagram
Twitter
Etsy
Ari is a cartoonist from Pittsburgh, PA currently living in Lancaster with their beautiful girlfriend (refer to above) and their pesky cat. They enjoy making comics, drinking coffee, history and being a merciless DM. They dislike going outside and eye contact that lasts longer than the twitter character limit.

Follow their work here!
Instagram
Twitter



Perks of Being a Patron
Becoming a patron mean access to a community full of behind the scenes commentary, concept art, giveaways, work-in-progress shots, and shitty memes. Any amount you're able to donate will tickle us pink, because it means that people are connecting with what we create and are excited about the story we have to tell. That is one of the most rewarding parts of this journey. So thank you! Your interest and support in our work means the world to us!!
About Our Comics
Woodlands
is a webcomic launched in August 2017. The story follows Edwyn, a wide-eyed satyr whose overconfidence leads to the poisoning of his best friend, Renny, rendering him with an unconventional ailment. Forced from their small wooded village, the two must traverse the harrowing road in search of Cashel, Edwyn's grandfather, as he is the only one skilled enough to craft a cure. However, time is not on their side as an unusual spike in dark magic has made the world at large ever more dangerous. With nothing but Edwyn's minor magical ability and Renny's quick thinking, the two must uncover the root of the dark magic and find a cure before all is lost.
Read the comic HERE
Goldfinch
is a multi-volume graphic novel series. Volume One is currently in production and is set to release in late 2019.
The Goldfinch is a lounge illegally serving potions and elixirs to patrons wanting to escape the harsh war-torn reality of the city of Portica. This high fantasy turn of the century gangster noir follows ex-factory worker, Leah, after she makes a bold statement to the higher-ups about poor working conditions. Little did she know that a prospect for her next job lands her at The Goldfinch as the getaway driver for the gang running it.
She meets the owner of the lounge, a suave, musically inclined eccentric by the name of Oran, and is thrown into an undercover world of crime, bootlegging, and... hog melons? The two must navigate double-crossings and routine bombings from the war, as well as their kindling feelings for each other.
Goldfinch is a found-family story meant for teen and up audiences. It explores the power of ambition and the resilience of true love.
View the Kickstarter page HERE
When we reach $100 a month, we'll do a patron-only commission giveaway!
1 of 1
By becoming a patron, you'll instantly unlock access to 177 exclusive posts
By becoming a patron, you'll instantly unlock access to 177 exclusive posts
How it works
Get started in 2 minutes