Sarah Hyndman
is creating the type tasting curiosity club
Select a membership level
Curiosity Club Member
Take a look at typography through my eyes: multisensory, immersive and the voice of culture. You'll get:
Exclusive access to the patron-only activity feed.
To join in with conversations.
Listed as a patron at events, in the studio and on the website.
Advance notice of events and earlybird offers.
Behind the scenes insights into projects, events and books I'm working on.
Curated for You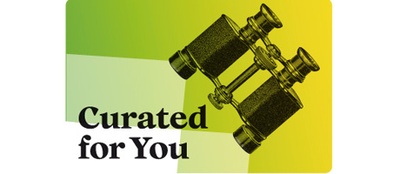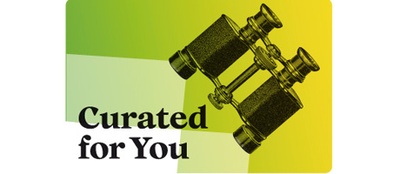 There's too much out there to read everything that's published. I'll do the legwork and curate the things I think will interest you each month. You'll get:
All the previous rewards.
Interesting articles and insights I've seen on the internet curated for you.
A monthly postcard for you to print out, colour in and send to friends.
Exclusive discounts for online Type Tasting events.
Thank you for your support while I write my next book, you'll be credited in the books I write while you're a patron.
Insider Insights
You want insider insights and multisensory updates. You'll get:
All the previous rewards.
En-code, a moodboard-style pdf zine featuring a font of the moment. 
Find out and discuss new book proposals I'm writing or experiments I'm creating before anybody else.
Additional reward: (3 x episodes) of Typography time machine Draw & learn sent to you each month for 8 months. Send me the email address linked to your YouTube account to sign up: https://www.typetasting.com/type-time-machine
Thank you for your support while I write my next book, you'll be credited in the books I write while you're a patron.
About Sarah Hyndman
Are you curious about the links between fonts and your senses? Are you intrigued to know why type trends happen and what they reveal about cultural attitudes? Are you up for supporting me while I write the next book? Do you want to know about the research—the practical and the bonkers? And would you like to be named in the credits?

I'm currently writing the next book so I really appreciate your support. I'm really excited about this book because I believe it's going to change the way we think and talk about type. I can't wait to tell you all about it, but for now it's in the early stages so it's top secret.

This is the experimental space where I'll be developing new ideas before they're launched elsewhere. 



I'm the author of the bestselling Why Fonts Matter and other books.

Join the Type Tasting Curiosity Club to explore the weirder side of fonts. Become part of my mission to change the way we think and talk about typography by making it exciting for everybody. 

By becoming a patron you're joining an imaginative group of people who're curious about type, culture and the senses. You'll be supporting the research and writing that I do and I'd love to hear your opinions along the way. You can even sponsor objects from the Apothecary of Curiosities in the Type Tasting studio. Pick the curiosity you'd like to sponsor here.


Font sniffing with the pop-up Type Tasting typography lab.



I explore culture and the senses through typography. I'll keep you up to date with topical themes and the conversations I'm having with industry specialists. You'll be the first to find out about new Type Tasting events and you'll be listed in the credits as a patron. You'll have the opportunity to take part in new experiments and to get a glimpse of the early results before they're published (not to be shared outside Patreon). You'll be one of the first people I ask for an opinion to include in my new books so you'll get bragging rights when you see your name in print.

Let's change the way we think and talk about typography by making it exciting, fun and a little bit weird.





The audience at Glug Birmingham playing the Type Dating Game with me, photo by Jonathan Cherry.



I can demonstrate that a typeface can alter what you taste. That you know what a font smells or sounds like. That when you meet a typeface you instinctively know its personality, its backstory and even whether you'd snog, marry or avoid it. Lettering can bring back amazing memories of childhood and give you a real Proustian rush or transport you to an imagined dystopian future. Type history makes sense and is so easy to remember when I turn it into an immersive story.



Become a patron and you'll be a part of supporting my slightly bonkers research and you'll help me to write the brand new books that are in the pipeline. I'd love your input along the way and to give you sneak peaks before I tell the rest of the world.


Before we go any further, pick a card any card...




Now click here and with the powers of science and mischief I'll analyse your personality based on your choice.


I think that typography documents social attitudes and it narrates cultural change. Right now is such an exciting time to be in-the-know.

I'm the author of books you might know like Why Fonts Matter (Penguin/Random House), a bestseller on Amazon. Laurence King Publishing asked me to write How to Draw Type and Influence People and a type dating font card game. I've created jellybean-scented zines to accompany co-published scientific papers and a series of children's books including Fontosaur (inspired by nephew Eddie) and The Night the Fonts Farted.






When the Covid pandemic began all of my in-person events, installations and talks were cancelled overnight. I started running immersive and live online events with the aim of making the online experience even better than in-person. Can you believe that nearly 10,000 people joined me live over the course of the year?

You can watch my TEDx talk or see my talk at Adobe MAX in 2020, which had over 5,300 people from around the world watching on the day (that's like performing at a huge stadium, only I was talking via my computer screen in my studio). My favourite interview was for BBC Radio 4's Word of Mouth with the wonderful Michael Rosen and I sometimes pop up on TV shows like Channel 4's Sunday Brunch. I've also been interviewed in lots of impressive publications like Wired, The New York Times, Dazed and CNN.




I co-publish research into multi-sensory typography with Professor Charles Spence of the University of Oxford. I also advise chef Heston Blumenthal on what he calls "font science" and sometimes I get to swap ideas with his team in the Fat Duck Lab next door to the restaurant. I'm excited to be a judge for the prestigious D&AD Awards for the fourth time, last time was as the Typography Jury President for the D&AD New Blood Awards. It's a real privilege to see all of the submissions and to share opinions with the other judges from around the world.






At school I studied sciences and I'm a self-taught graphic designer—so I was incredibly proud to be awarded a distinction for my Master of Arts Degree in Typo/Graphics at the London College of Communication (University of the Arts London). After this I taught Experimental Typography at the college for six years alongside my design business.

Type Tasting was launched in 2013 as part of my ongoing mission to change the way we think and talk about typography by breaking it out of those dusty stereotypes and making it exciting and fun for everybody.

I'm excited that you will be a part of this when you join the Type Tasting Curiosity Club on Patreon.





Installation at Adobe MAX in Los Angeles, 2019: exploring the mood of fonts through all the senses.
Font Selfies at the London Design Festival, photo by Nicole Gordon.
Speaking at SXSW Austin, photo by J. Aden Higgs.
You can also find me…
Type Tasting website / Instagram / Twitter / LinkedIn
🎈🕺🥂🎶🙌 Let's have a party! When we reach this goal I'll post a couple of dates and times when you can join me with a drink for a chat about the book I'm working on and the research rabbit holes I've been falling down. I'll post a big thank you message with all of your names on social media. 🙌🎶🥂🕺🎈

4 of 4
By becoming a patron, you'll instantly unlock access to 138 exclusive posts
By becoming a patron, you'll instantly unlock access to 138 exclusive posts
Recent posts by Sarah Hyndman
How it works
Get started in 2 minutes