Sarah Jane Weldon
is creating Cozy Mysteries
Select a membership level
Cozy Mystery Fan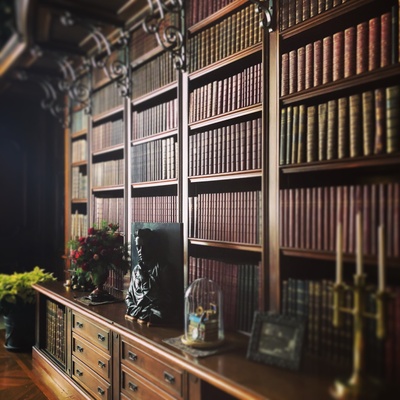 A digital copy of every cozy mystery book I write whilst you remain a patron
A complementary review copy code for every cozy mystery audiobook I release on Audible/ACX
Your name included on the dedication page of all future cozy mystery books (opt out if preferred)
Exclusive monthly video in which I'll answer all of your questions
The knowledge that you're helping to create and support more cozy mystery books as well as Free Book Friday which supports other cozy mystery authors every week
Entry into an annual lottery to win print copies of all my books
The Inspector
A limited edition cozy mystery day enamel pin with a handwritten note to welcome you!
A digital copy of every cozy mystery book I write whilst you remain a patron
A complementary review copy code for every cozy mystery audiobook I release on Audible/ACX
Your name included on the dedication page of all future cozy mystery books (opt out if preferred)
Exclusive monthly video in which I'll answer all of your questions
The knowledge that you're helping to create and support more cozy mystery books as well as Free Book Friday which supports other cozy mystery authors every week
Entry into an annual lottery to win print copies of all my books
The Sidekick Sleuth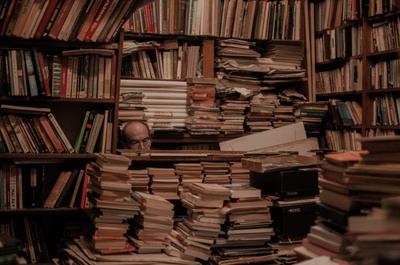 A signed print copy of my latest cozy mystery book at the end of each month
Everything in the previous tier

And, to anyone who's supported at this level for at least three months:


One limited edition cozy mystery print per year
About
Hey everyone!
For those of you who don't already know me from my
YouTube channel
,
cozy mystery books on Amazon
, or the
Cozy Mystery Book Explorer group on Facebook
, probably the thing I'm most known for outside of my writing is my passion for
ice swimming
, and my obsession with my
three little fur baby cats
-
Ozzy, Artemis, and Esa
. I did have an Italian Greyhound called Isla until Valentine's Day 2020, but she sadly passed away from cancer at the age of 15 years (my publishing company Isla Britannica Books was named after her). I'm probably also known for my work as an 'extra' (supporting artist) on film and television productions like Harry Potter, Hetty Feather, James Bond, Gentleman Jack, and a number of murder of mysteries - which is how I first came across the cozy mystery genre and realised there was a name for the kind of books I loved most of all.
My Swimming Life
Right now, I live in the North East of England by the North Sea in a rented house, but the big goal is to one day buy a jetty of my own so I can swim in Lake Windermere at lunch each day in between writing sessions, and to swim through the winter as I train for my ice swimming competitions. So there may well be some cozy and some 'icy' or 'swimmy' livestream writing sessions ahead! But I promise to do some fun livestreams as much as I can. You can see a bit of Lake Windermere in this
Channel 4 Documentary
that looked at my family secrets, and the second video is a television drama I worked on that was filmed by the lake called 'Deep Water'.
Meet Me in Person & Las Vegas Book Signing November 2020
If you fancy meeting me in person, then that's always an option, especially if there is a pot of tea and a nice slice of cake involved. I'm due to travel to Sam's Town in Las Vegas to do a book signing event on the 13th November 2020 so that's one date you can pop into your diary if you want to hang out and celebrate my birthday with me. All being well, I'll be flying back to the UK via Atlanta, Georgia on the 14th/15th November to pick up my new puppy - Isla's great great granddaughter so that's another place we can meet for coffee, even if it is a brief visit. I'll be posting plenty of pics on
Instagram
if that's your thing, and we have our
Friday night cozy hangouts and chats too
. You can also post things in
our patron-only community area
whenever you want so I'll see those and I try to reply to every comment even if it I don't see things right away because I'm away writing or swimming.
Patron-Only Perks
And finally, the whole reason for me having a page for patrons, is because I want to get my books to you for the least cost possible, without the middle man charging you more than you need to pay. Patrons get ALL of my books for free and before anyone else, plus you get any audiobook codes that Audible gives me, AND you get Free Book Friday which I compile every Friday and is full of free cozy mystery books by loads of different authors. So you get a great deal for $1 a month, and it means that in return, I get a consistent income which allows me to cover the costs of hosting Free Book Friday and paying for things like book covers, ISBN numbers, editing, formatting, and audiobook production. Think of yourselves as Penguin Books or a big record label and you are investing in me as the artist upfront so I can create more art (books) for you. That's why all of my books are dedicated to you because without you, I wouldn't be able to publish them. I love writing stories, but I love writing them even more when I know I'm writing them for you as my super fans, so a very big thank you for making this possible!
Any Questions?
I hope I have answered any questions you might have, and if I haven't then please don't be shy in dropping me a line or posting a question or comment. I'm not always the quickest at replying if I'm busy writing a story, but I usually get there eventually:)
Thanks a million
Sarah x
You guys get to choose which book I write next.
1 of 7
Become a patron to
Unlock 89 exclusive posts
Connect via private message
Recent posts by Sarah Jane Weldon