Sarah Mason
is creating Beautiful Beasts in Blossoms
Select a membership level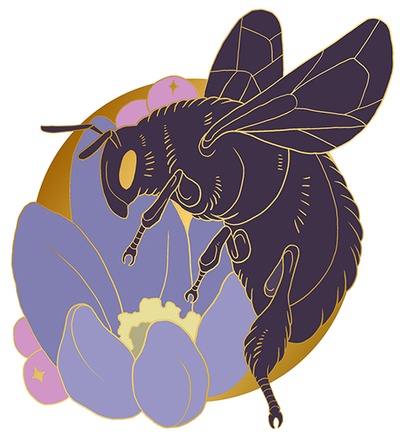 The Bee
You're a Patron of the Arts!  Thank you!
Patron Exclusive access to blogs, WIPS and more.
Patron Exclusive discount on original art! 
Monthly wallpaper!
Access to my Patron only Discord where you can chat and hang out with me and be social!
[$2 - approximately £1.70]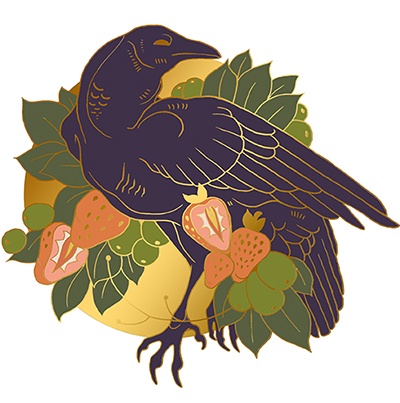 The Crow
Thank you so much!  At this level you will receive: 
Patron Exclusive access to blogs, WIPS and more.
Patron Exclusive discount on original art! 
Monthly wallpaper! 
Access to my Patron only Discord where you can chat and hang out with me and be social!
Process videos of my artwork which range in time lapses to step-by-step voice overs of how I work.
[$5 - approximately £4.25]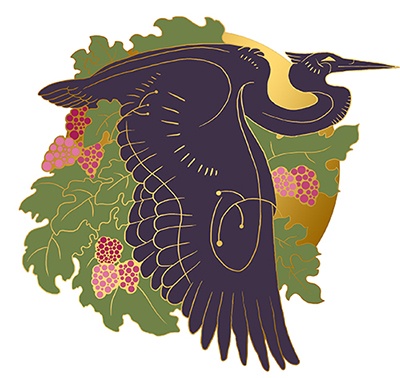 The Heron
 You have my deepest thanks!  And in return, you will receive:
All previous rewards.
PDF sketchbook of each month's sketches made.
Full .PSD files of two of the pieces of art I create each month.
Please make sure your address (and email) is correct and up to date! 
 [$10 - approximately £7.80]
About Sarah Mason
My name is Sarah. I am an independent artist residing in the UK. With my three chinchillas, dwarf bunny and royal python by my side, I create whimsical, delicate art that blends strong traditional techniques with contemporary themes focused around fantasy, flora and fauna.
 Art has been my passion for as long as I can remember, and I have decided to take the plunge and make it my full-time occupation.  That's the dream, isn't it - a job where you love what you do, where you wake up in the morning and can't wait to go to work!  This is my very first step on a journey that will let me bring my art to life, as well as having a little fun with some quirky stuff that we can come up with together!  This is the start of my life journey, and I would love to have you join me.
I am very proficient with inks, watercolours and pencils and that is what you will see me post most days – I usually do a lot of sketch work and digital colouring.  During your time here, you will be able to see and get involved with all of my ideas, upcoming events and exclusive insights to works in progress as well as having the ability to have your say to help me make some of these projects a reality.
Patreon is a tool I frequently use not just for my art, but it also gives you all the opportunity to take a look into my personal life as well. I treat this like a personal diary of mine, it's a safe haven and getaway from normal social media and allows you all to see me as a person as well as an artist.
Rewards include:
Early access to new and upcoming art.
Exclusive videos unavailable to YouTube.
Blogs and Diary posts.
Insight to upcoming projects with the ability to help morph and build them with me.
Monthly physical rewards such as prints and original art.
Discounts on my Etsy store.
That's a pretty good question! Patreon is a platform where people can support creatives, people with projects, or just about anything – to keep creating more work. If you like what I do and would like me to continue sharing and telling you all about it this is the place to help support me. In return for your 'patronage', you get exclusive content, videos, HD images, blog and diary posts and much, much more!  Your support helps me grow as an artist and gives me the room to experiment more and find my feet.  If you are a first time Patron you can find answers to most of your questions here
FAQ
. Becoming a Patron of the Arts is really simple and you can adjust your pledge whenever you want!
Pledges + Charges:
You will be charged once on the day of subscribing and once at the beginning of each month thereafter.

You are not obliged to stay on a pledge, feel free to change this at any time!

Please do not be intimidated by the currency if you are pledging from a different country.  Patreon is working towards fixing this however, if you are trying to pledge in GBP; the approx conversion rate is listed with every tier!
---------
To buy originals and prints - visit my
Etsy Store
!
Twitter ---  Facebook --- 
Twitch
 --- YouTube


Join the Discord Server!
So watch this space, and
thank you
all for your support! <3
Reaching this milestone means more time dedicated to Patron-exclusive content. Help me add a little more colour to the world!

2 of 5
Recent posts by Sarah Mason