Sarah Whitmire
Creating Visionary fine art and a modern mystic lifestyle.
Select a membership level
Enter The Portal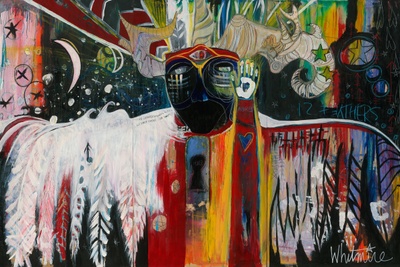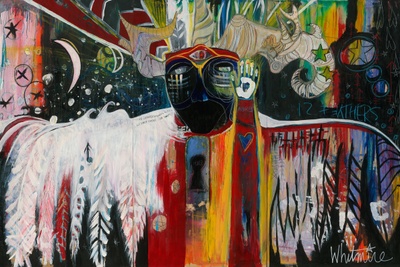 Friday nights I'm LIVE painting in our private Facebook group!!! Come vibe with us every week. Bring a creative project and use this deliberately created sacred space to potentize your work and connect with the Muses! 
What you get:
10% discount code in both of my Etsy shops
10% discount on my large paintings (a $222.00 value)
Access to our awesome private "Portal" Facebook community 
LIVE painting in the FB group on Friday nights
First-chance offers, bonus content, behind-the-scenes, magical gift giveaways and other special considerations

"Say YES and enter into these mystical worlds."
The Chalice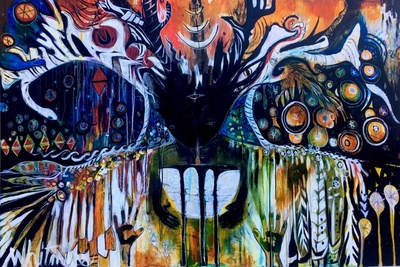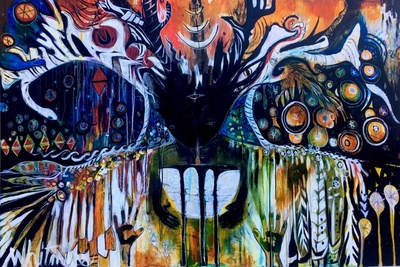 Thank you for sharing your light and energy with me. May our monthly Studio Sessions together bring nourishment and levity. 
What you get:
ALL of the benefits from Tier 1
20% discount code in both of my Etsy shops and LIVE sales!
20% discount on my large original oracle paintings (a $444.00 value)
An invitation to join my deeper dive Facebook community, "Chalice" where I share more deeply of my life and process
Monthly streamed Studio Sessions in our private Chalice group- These are amazing! I share how I make my crystal animal totems and so much more... Open Studio play with art journaling and paint, my work with the Muses, veganism, my spiritual processes, guides and more! 
All previous Studio Sessions are archived for later viewing- a library of topics available as soon as you join, with a new one every month!
Exclusive content and merch available only at Chalice level or higher

"Drink from the sacred chalice."
The Key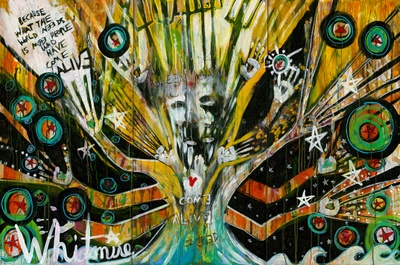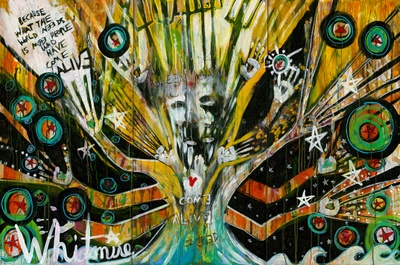 Look to the future!  Your membership at this level goes directly to the support of my developing oracle deck!  We are in process of professionally scanning and creating a gorgeous deck based on my large LIVE painted oracle paintings and you will be the first to be a part of it as we create it together!
What you get:
ALL of the benefits from Tiers 1 and 2 (including 20% off in both my WhitmireArt and Neptune's Ring Etsy shops, invites to the Portal and Chalice Facebook groups, participation in the Chalice Studio Sessions and the ability to watch me create these oracle paintings LIVE every Friday night)
Membership to KEY level private Facebook group where I deep dive into a new oracle card from my growing deck with a LIVE discussion of both the card and the original painting each month
Participate with me live as I do monthly oracle draws and other oracle card work
Be first to know and have early access when new oracle card sets are released to the public
VIP merch access at KEY level: magically crafted leather oracle card bags and KEY-member-only accessories.

"Open to possibility."
About Sarah Whitmire
Welcome to my Patreon membership page!

I'm so grateful for your support and the chance to connect more deeply with you. I truly believe art has the power to change lives, heal and awaken. It is for that reason that I continue to share my personal connection with the MUSE energies and share my journey through paint and form.

>>>I'm on a mission to UPLIFT, INSPIRE, and AWAKEN 1 million people with my art.<<<

This work is so vital to me. When we come together as a collective, all is magnified and supported by each other. I invite creatives and those touched by creative work to join with me every Friday night live in our sacred online Portal Facebook community. I deliberately hold this space for us all to deeply connect with our birthright as creators.

My patrons enjoy discounts in BOTH my Etsy stores-metaphysical items and art, private Facebook groups with which I share a more intimate side of my life and access to patron-only live painting performances...and that's just to start.  At higher levels of support there are live Studio Sessions with me where I share deeply into the magic of my work and life, and more.

Thank you again for your support of this work! 
Your love and energy makes all the difference.

Deeply,
Sarah



Did you know that I have hours and hours of footage from every LIVE painting I've ever done? It's way too much for me to tackle on my own but when we reach this goal I will hire a video editor to help me with all of my LIVE painting footage so I can bring that awesome content to you. <3
1 of 1
How it works
Get started in 2 minutes