Sarina
is creating words. images. videos
Select a membership level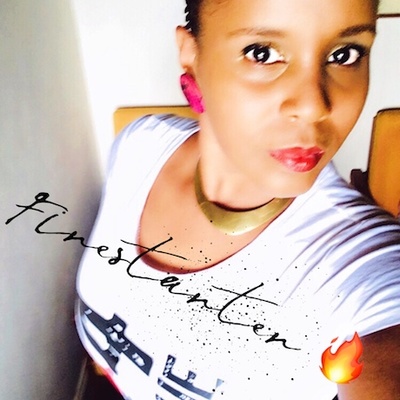 Firestarter
If you enjoy my work this is a great way to support it!
For your $1 pledge you will get:
Exclusive videos: Access to Patreon-only videos and livestreams.
Access: to my Patreon-only feed where I share a behind-the-scenes, real-time, and transparent look into what it takes to build and maintain online brands! Patrons will be the first to know about new developments and will have a chance to shape future content. 
SILVER LEVEL access to sarina•U modules (2 of the previous month's live sessions will be made available to you via replay).
Gratitude: My sincere appreciation for believing in me and supporting my efforts. ❤
BONUS! Every membership matters so, each month, one Firestarter will gain 1 month of access to the perks of a higher reward tier!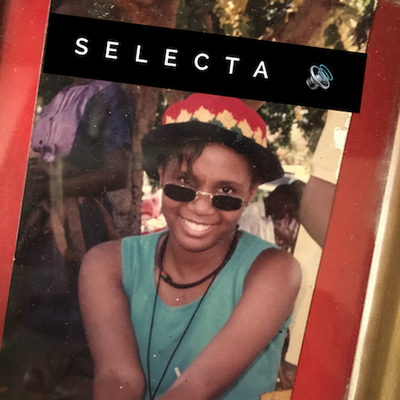 Selecta
Get ready for all the previous rewards +
• Monthly desktop wallpaper
• access to my Patron Only Suggestion Mailbox where we will take one idea, question, or request from that mailbox each month and create a blog post and/or social media content around it


#Boss
• credit in my next e-book's "Acknowledgements"
• automatic FREE access to upcoming e-books
(90 days after release)
and printables
• Focus Group Membership (Blog ideas, book titles, recipe development, sample chapters, it's all here - you get to shape, share)  I can't wait to get to know some of my biggest supporters!
• Your Name/Business URL at the end of YouTube videos as a contributing Patron.
+ all previous rewards!

FYI I know that this is a lot of money to spend on an artist, so by joining at this level believe me I know that you are really showing me some serious love. THANK YOU.THANK YOU. THANK YOU. ❤❤❤❤❤

About Sarina
I am Sarina Nicole. A Caribbean
(Trinidadian/Jamaican)
woman who is the sole caregiver for her mother and someone who has navigated her life with High-Functioning Autism and the myriad of emotional and physical challenges that that brings.
I am also an artist who delivers digital content, visual and otherwise, as well as personalised counsel, which for over twenty years has helped people to add beauty, value, inspiration
(and financial profit)
to their lives.
I'm not unique in this aim but I think the routes I have taken and the way I have combined them have definitely been. Because of my own multi-passionate career path I am able to draw on a wealth of seemingly disparate insights and experiences and along the way I have a built a wonderful network of other like-minded mavericks who do the same.
Patreon is a site that allows supporters of content creators, such as myself, to
pledge a monthly amount
towards the work that we do
(and you presumably enjoy)
. Being an artist is challenging. It opens you up to constant criticism and public challenges to your own self-worth and sometimes sanity.
The platform here significantly weeds out the trolls and will allow me to better engage with those of you that genuinely want to get to know me and have a vested interest in who I am as a person. This is a place where I can connect with every single one of you, and take you on the journey behind the brand(s).
I've written a little more about
why I have decided to join the Patreon platform
here.
I am calling my process here 
sarina•U
as a way to thank everyone who has supported and shared my creative journey to this point and to pay it forward to those of you who have  just came on board and/or will in the future.  
With
sarina•U
my aim is to continue to create and share the content that I have always given to the world for FREE, to do it at an even better more consistent level, and to do so while also providing freemium inspirational and educational value-added content at a lower price point than most  of the stand-alone programs available online. 
I've seen the strength and power of inter-disciplinary conversations ever since the the heated lunch and dinner discussions of my Smith College days. Having the input and experiences of so many thinkers and creatives from varied academic and life paths in one room elevates the discourse for all involved.
I've decided to bring on amazing artists and friends so they can teach, inspire and share the real work that goes into growing and flourishing. I invite all of you who have met me in my various incarnations to come together under this banner and start to have those same cross-disciplinary conversations and moments that have been so valuable to me in my own life. 
By
becoming a member of sarina•U
you will be giving me the opportunity to be my truest self, an artist with a message of positivity, and in turn you will find a safe, giving community of people who think big and believe in their own potential. You can raise or lower your tier of access at any time. You can leave at any time. You can return at any time. I will never hold it against you. Ever! 🤗
Come on in! 
x.
COMING UP THIS MONTH
(all prices are in US dollars)

This initial goal will offset recurring maintenance costs and allow me to focus on regular content creation. I'll also purchase a cellphone Ring Light to up the quality of low-lit LiveStreams :) 

1 of 6