Sassafras Healing Arts
is creating Wyrd Magic: Folk Practices, Medicines + Rituals
Select a membership level
SEEDS
It all begins with a seed! Similar to the Aces in the minor arcana, Seeds contain the potentiality + power for an entire life cycle of a plant relative. Planting + saving seeds is a sweet + widespread ancestral practice. Thank you for helping to sow the seeds of my practice! Your monthly support is deeply appreciated!
SEEDS patrons receive:

the pleasure of supporting a queer, non-binary, disabled artist in my healing arts practice which centers collective liberation + healing justice 
advance notice on apothecary updates, sales + new offerings
early registration for Wyrd Magic Workshops + other offerings
Exclusive Patron-only Posts and Updates
SPROUTS
Look at this beautiful Mullein friend, bursting forth through the rock!. Sprouts are very tenacious + determined, reminding us of the wildness + beautiful power that lies beneath these concrete streets. Thank you for helping my practice to sprout! Your monthly support is deeply appreciated!
SPROUTS patrons receive:

Everything in the SEEDS tier
A 5% discount in the Apothecary
5% Discount in Apothecary
FLOWERS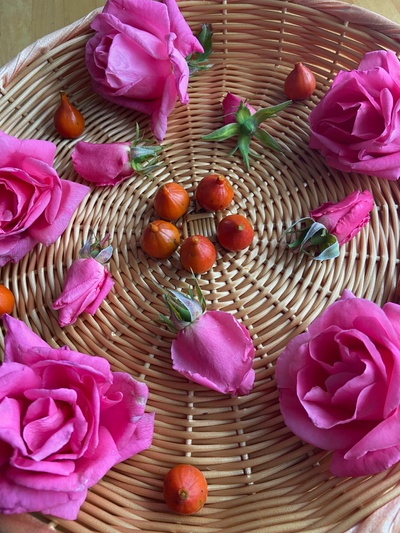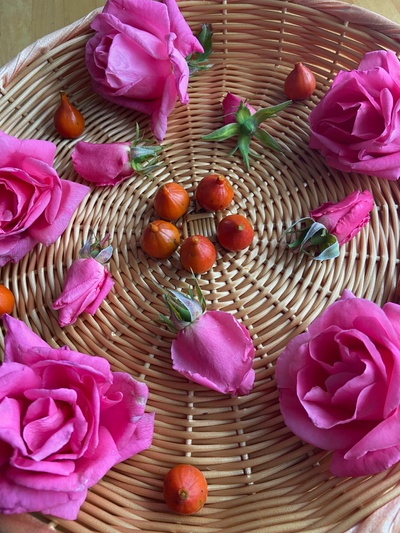 Just the sight of a flower has the power to move us, shift us, transform us. When plant offer up their flowers, they are energetically at their most abundant + vibrant -- hoping to attract a beautiful bee or other pollinators to come caress their petals + pick up some of their precious pollen. Flowers radiate beauty + scents that delight the senses. They are also powerful protectors, which is why my Slavic ancestors planted them in front of their houses. I am so humbled by your generous monthly support!
FLOWERS patrons receive:

Everything in SPROUTS tier
An 11% discount in the Apothecary
Exclusive access to Wyrd Magic Moonthly Musings: 1 post or video per month on any of the following topics: Ancestral Connection, Plant Kin, Folk Ritual, Threshold Companionship, or Lunar Living
11% Discount in Apothecary

Wyrd Magic Moonthly Musings
About Sassafras Healing Arts
Welcome! I'm cheré (rere) suzette bergeron of Sassafras Healing Arts.
I make medicine + magic for healing justice + collective liberation.

I am asking for your support in sustaining the accessibility, deepening + expansion of my practice, specifically through my newest offering, Wyrd Magic: Folk Practices, Medicines, + Rituals.


I am a seeker + steward of the old ways. My healing art practice is woven together from the lineages of my recent and more ancient blood ancestors, as well as my queer, femme, nonbinary, disabled, neurodivergent, crip, witch kin. I am a witch, herbalist, bodyworker, doula/companion, death midwife, traiteux, aspiring völva, ancestral seeker, astrologer, community organizer, + registered nurse. I am a descendant of Norse, Cajun (Celtic/Gaulic), Germanic, + Slavic peoples. I currently live, love, + locate my sliding scale fee, healing + disability justice-informed practice on Occupied Dakhóta + Anishinaabe Land in Minneapolis, MN.
I am inviting y'all to support me as I create new offerings born from the intersections of the following:
Direct requests from community re: content + online sharing
Most common topics / support provided in my 9 years of 1:1 work with clients
Deep reflection on what most excites me to learn, discuss, + share
My intuition, messages + directives from my ancestors
These will include musings through words, videos, + workshops centered around:

Ancestral Connection: Our Bodies + Altars
Plant Kin: Plants + Portals
Folk Ritual: Hearth + Earth
At the Thresholds: Companionship + Witnessing
Moondrops: Astrology + Lunar Living
and much more!

As a non-binary + chronically ill healer and creator nurturing an anticapitalist small business as a means of survival, I have faced a significant number of challenges and barriers.
I don't have the 
spoons
to keep up or compete within in white supremacist + ablist wellness industrial complex. In the year of my 33rd solar return + 8th year of my practice, I am finally coming terms with this. I am re-envisioning my paradigm, expectations, offerings, and my dreams accordingly, and that includes asking for community support.
Your patronage will enable me to:

continue providing vital support within my communities + care webs,
further deepen + enrich my offerings,
lay the groundwork + build the healing infrastructures needed to dream, vision, + carry my bodymind + practice into the next decade.
Thank you for considering joining me in supporting the efficacy, accessibility, + sustainability of my healing arts practice! I would be so happy to have you as a patron!

This amount would cover my monthly rental expenses, allowing me to focus more time + energy on writing more zines, crafting + refining my online offerings, and creating content for my patrons <3
1 of 3
Become a patron to
Unlock 34 exclusive posts
Get discounts to an online store
Connect via private message
Recent posts by Sassafras Healing Arts
How it works
Get started in 2 minutes