Sassy Latte
is creating Education & Art about Body Politics & Racial Justice
Select a membership level
Sassy Spreading
Educational content on Body Politics and Racial Justice
Monthly interviews with change agents and activists within our Patreon Community 
Black Girl Magic
Limited (25 remaining)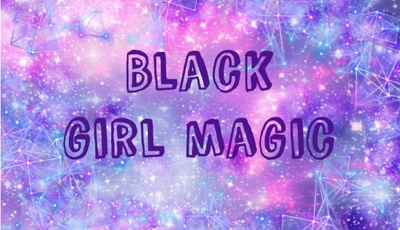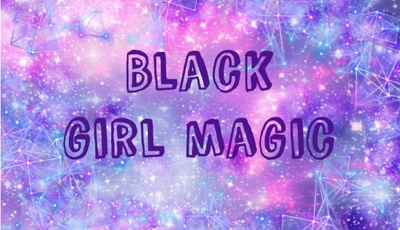 Body Journal post 
Images from my journal & sketchbook
All previous rewards
About Sassy Latte
HELLOOOOO EVERYONE!
JULY
marks TWO YEARS on Patreon, and I have had so much change and growth since launching this space in 2017 and I just want to update everyone on who I am RIGHT NOW.
I am a POLITCAL CREATIVE.  My creative content in Political In Nature, and intentionally so.  I not only create political content (videos, compositions, and social media content), but I also create opportunities for people to engage in a critically political manner.  My content serves as a jumping off point for us to come together and a community to engage in conversations that are all about unpacking bio-socio-political nuances within each topic. 

I believe that social justice and equity are impossible to achieve without changing peoples MINDS.  I have been reasonably successful in hosting these opportunities to fight readily accepted social constructs online, but I am in a position now where I want to having these conversations and make these changes in BIGGER BETTER & NEWER ways.  People thought they could avoid me if they logged out of Instagram.  NEWP!  I wanna spread my Sassy Cunt Magic all over the world, via various media... and I need your help/support to make that a reality.



In the past, I miscalculated the time and cost of launching certain projects.  I made goals based on my zeal to achieve them and not my readiness to actually manifest them. I have learned so much!  And one of my biggest lessons has been that just because another blogger/account can make something happen, it doesn't then follow that I am also in a place to do the same.  

I want to move beyond being the one who is hosted to become the Host myself! I want to be the one offering safe space to amplify marginalized truths, rather than bringing my truth to others' spaces.  I realized that social media isn't the only tool to spread awareness & share resources.  I am learning that it may also not even be the most efficient or effective.  With that realization, I want to branch out or expand the ways in which I am communicating political awareness and critical content.

This year, I am launching a Book Club that will be far more efficient than the one I tried launching here two years ago.  I am also launching a Newsletter to take my content directly into the inboxes of those who wish to engage more. Again, This High Cunt Supreme is coming to your doorsteps (cyber speaking, of course). I am working to keep both of these new things FREE because I believe that being politically engaged and informed should not cost people anything.

With your help, I would also like to reach a state where I can also work on a book, podcast, and eventually start hosting webinars (that will act as an actual in-depth course on social justice topics, rather than a quick lecture) and MORE.  SO MUCH MORE!  



By joining this community, you are contributing to my self care, my mental health & wellbeing.  You are also helping me to create financial security so that I can provide for my two children.  But enough about what EYE get out of your help...  I want to take this conversation bigger...

Patreon is exactly how you make sure that I am able to afford maintaining free content.  We live in a capitalist society and I have spent my literal childhood into young adulthood trying to figure out how to work on social justice and community development and not be swallowed whole in this economy... or worse, have to choose a 9-5 over this work.  The answer is through Patrons (LIKE YOU) who find value in my work and help to me continue producing these importa
Patreon is unique in that it allows me to create exclusive content for a specific and special group of lovely humans who support me.  While all my main content is and shall remain free and easy to access, you will find more here.  

As a token of my undying gratitude, I will be uploading supplemental content to go with free content.  This shit is hard to process, so let me help you dive deeper.  I will also be uploading EXCLUSIVE behind the scenes images, sneak peeks, vlogs, and lots of interactive materials to help you lead a more introspective, socially aware, mindful, and empathetic life.

Your trust and engagement is Everything to me, literally the air that I breathe!  I'm infinitely humbled by your support and interactions!  



Upon reaching my goal of 700 Patrons, I will have reached a level of financial stability that will allow me to start stepping back from the mass, hasty production of content to start working on BIGGER, More INVOLVED projects.

I have always wanted to compile some of my most unapologetic and healing Instagram captions as well as add art, more essays, poetry, and stories.  But I don't want it to be a passive experience.  I want to first create an interactive e-book so that you all can take the journey with me as I comb through healing my body image and firmly establishing an unapologetic political connection to my body.

2 of 2
By becoming a patron, you'll instantly unlock access to 58 exclusive posts
By becoming a patron, you'll instantly unlock access to 58 exclusive posts
Recent posts by Sassy Latte
How it works
Get started in 2 minutes