The Scariest Things
is creating a Horror Blog and Podcast
Select a membership level
The Zombie Package
BRAAAIIIINS!
Be part of the shambling horde that is the Scariest Things community! One of US!  One of US! Or at least, be like Bub.
A zombie level friend of the Scariest Things you will receive:
A one-time shout name recognition on one of our podcasts. 
A thank you recognition on our blog site, as a benefactor.
Access to all Patreon-only exclusive Podcast extras.
Access to the Friends of The Scariest Things dedicated community chat line.
Eligibility for Patreon-only raffles!  Art, merch, and who knows what else we'll concoct.
It's easy, inexpensive, and we at the Scariest Things will appreciate you very much!  Kind of like a zombie.
The Body Snatcher Package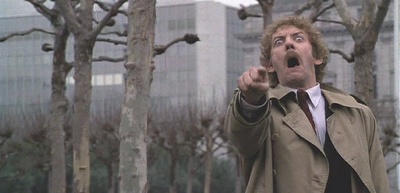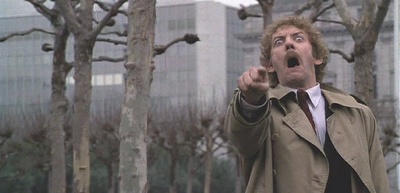 THEY'RE HERE, ALREADY! YOU'RE NEXT!
Infiltrate the Scariest Things by being a Body Snatcher! If you become a Scariest Things Body Snatcher  you will receive:
Everything from the zombie package. Plus, the following cool stuff!
 We're taking requests!  A blog post review of any movie or book report of your choice (as long as we haven't done it already.) 
A dedicated single movie review audio podcast, that will be posted to the Patreon site as part of our exclusive content. (20 minutes). 
You will get to post your #1 Horror Movie along with your profile on the Friends of Scariest Things page!

The Count Dracula Package
Limited (25 of 25 remaining)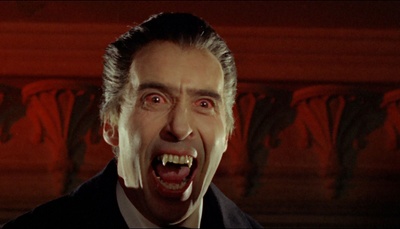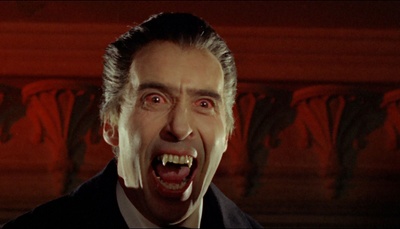 You know you want to be sexy, sophisticated, and scary.  You want to be Count Dracula. Why be part of the minion class of horror fans, when you can aspire to be part of horror royalty!
You get everything from the zombie and body snatcher packages.  PLUS, you get the following fun stuff:
You get a single movie topic discussion for any horror movie of your choice, so long as we haven't covered it already.  
You'll get a  Scariest Things Tee Shirt! (A side note... they'll probably be ready by May 2019)
You get the privilege to post your top five horror films on the Friends of Scariest Things page for all to see!
You get a chance to record your voice as the "Stinger" closing line to the podcast!  
For Now, we're limiting the Count Dracula class to 20, to make sure we can keep up with the demands.  We may expand the court of Vampires later.
About The Scariest Things
The Scariest Things is your gateway to the trends and tropes of the horror genre.
We are a group of good friends who are scary movie fans covered in spooky sauce!  Every day the Scariest Crew delivers new content to the blog, and every week we host a podcast talking all things horror.  We provide movie reviews, book reports, trailer announcements, film festival tracking, and we maintain a series of ranking lists, including our Top 100 Horror Films of All Time, which was generated by a jury of over 30 genre experts to guide you to your next scary film binge watch.
Horror movies are in a new Golden Era, where the movies are now not only popular but are also critically well received and capable of big box office earnings.  The future has never looked brighter for bringing the scary, and The Scariest Things is here to guide you down a path to enjoy everything that has come before, to what is in theaters now, to what has been slated for production. So if you like to get your blood pumping and your adrenaline up by watching these films, come join us, we've got plenty of spooky sauce to share!
When we reach 50 patrons, we'll raffle out the super creepy (and super cool) signed print from David Correia, "Sphere of Hallucination" to all patrons who wish to be in on the raffle.
1 of 4
Recent posts by The Scariest Things
How it works
Get started in 2 minutes