Sean Patrick Fannon
is creating Worlds, Words, & Experiences
Select a membership level
Here for the Show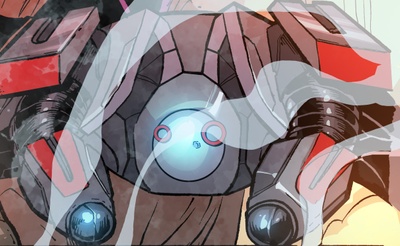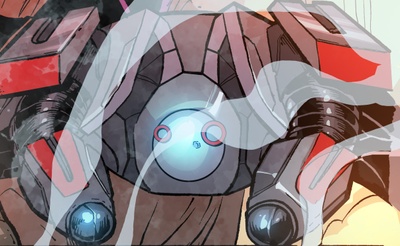 Teasers about all that is going on.
Occasional polls and requests for suggestions and ideas.
"Headlines from the Omniverse" - teasers from the various games being run over PORTALIS.
Teasers from the Walker novel and other creative projects.
Along for the Ride
Preview of rules developments for Prowlers & Paragons Ultimate Edition and other game design content.
Preview of Evil Beagle Games' new D&D 5e setting, The Shattered World.
Preview of setting development for Modern Gods, Unending War, AfterFall Legacies, Shard Warriors, and many others.
"Tales from the Omniverse" - reports from the ongoing Series being played out on PORTALIS.
Ongoing preview of The Walker Between the Ways novel and other creative projects.
Includes Discord benefits
Part of the Adventure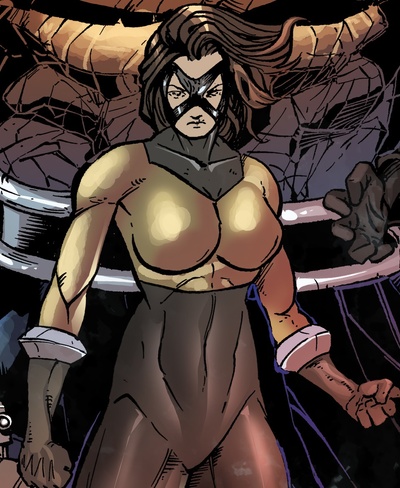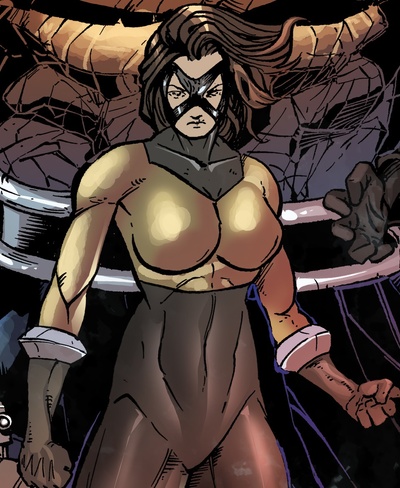 Early access to the newest stuff coming from myself and Evil Beagle Games.
The Walk-On: You get to add a character to my novel, The Walker Between the Ways. You also get to add "Someone of Note" to every creative project for which I am the lead creator.
You're on the Early Access List for when slots are available for upcoming PORTALIS games.
Plus all previous rewards.
Includes Discord benefits
About Sean Patrick Fannon
UPDATE! April 19, 2021

As you've all been following along, you know so well the major changes that have come along in my life, turning me this way and that. My world turned upside-down pretty significantly, but I am also looking at some incredible new opportunities and pathways.
The novel,
The Walker Between the Ways
, calls to me from the shadows, and I truly want to get back to it, but first I need to establish a firmer personal stream of revenue. The pandemic provided a new opportunity, one that is already proving to be something I probably should have done a long time ago. 
I have undertaken the vocation of a
Professional Game Master
. Moreover, I am working with
Evil Beagle Games
 to elevate the entire concept under the banner
PORTALIS
 - "Open the Door, Hero - Your Story Awaits!" A service - featuring many top-flight GMs and many compelling games, all set in our magnificent
Omniverse
 meta-cosmic concept.
I've significantly updated this Patreon to include benefits directly related to
PORTALIS
, enabling patrons at higher levels to get significant discounts when purchasing tickets for Events or Series.
"
But why are you not just offering free game slots, Sean?"


That had been my original plan, but
PORTALIS
 isn't strictly mine - it's Evil Beagle's. And my poor-but-growing company needs to generate more revenue to keep growing. "Crossing the streams" between my Patreon and the EBG accounts would make a real hash of that; hence, the deep discount codes instead. 
The usual assortment of previews, freebies, random musings, and more remain part of the picture. If you look closely, you may discover some new creative opportunities to add your own ideas to lots of things I am producing.
As always, thank you so much for helping me contiue to create the art and entertainment you enjoy.
-----
I've gone and done it.
Folks have been asking me to set one of these up for a long while, so I am at long last giving it a shot. I'd like to maintain a stronger focus on creating the
Big Irish Stuff
that
you
 enjoy - worlds and words that come from the creative center of my soul. Worlds that you will enjoy playing with, and maybe some Words strung together that you'll enjoy reading*.
I can do this with your help - not just with the money part, but as an active participant in this Patreon, you'll have a chance to review, advise, critique, and maybe even
participate
 in creating Big Irish Stuff with me.
Some of the huge things I am working on that you, as a Patreon supporter, will get exclusive access to includes: 
Prowlers & Paragons Ultimate Edition: The Superhero RPG of the 21st Century!
Freedom Squadron: A Savage Worlds setting book based on the world of the VENOM Assault deck-building cooperative board game. A total love-letter to G. I. Joe! (Update - I am now working on a P&P version!)
Modern Gods: An internally-consistent supers universe I've been working on for decades; what Shaintar is to epic high fantasy, Modern Gods is to superhero multiverses. There's also some serious callback to my days as a 4th Edition Champions writer and creator. This will all be part of the new version of the Prowlers & Paragons superhero rules release next hear.
Unending War: Another supers universe - part of the same Omniverse as Modern Gods, in fact - this one features Kirby-esque cosmic storylines crossed with a dieselpunk/golden age alternate history Earth. Yeah, this will be a wild ride!
Even more settings, such as the superhero/post-apoc/Dying Earth mashup AfterFall Legacies and the truly cosmic space fantasy Shard Warriors (set at the very heart of the Omniverse)!
Of course, there's gonna be a lot more coming along, including early access to other stuff I am working on with some big things you probably already know about. So join in and stay tuned, because this show is gonna be a good one!
$460.64 of $500
per month
A complete revision of my ARIA (Alternate Realities Interactive Adventures) rules - possibly the world's easiest-yet-most-exciting action-oriented LARP system. We had a massively successful ARIA LARP back in the day in Athens, GA, and decades later, folks still ask me about it. I've always believed action ("boffer") LARPS should be designed specifically for live-action, eschewing all of the tabletop trappings that get in the way of easy play and (far more importantly) epic speeches and one-liners in combat.

Trust me, these are LARP rules anyone will enjoy, and totally usable with boffer melee and NERF weaponry. Also - designed for the "I can't afford to buy my way to glory" crowd.
2 of 2
Become a patron to
Unlock 338 exclusive posts
Connect via private message
Recent posts by Sean Patrick Fannon
How it works
Get started in 2 minutes