Sean Rowe
is creating NEW RECORDINGS, "BEHIND-THE-SONGS" VIDEOS, EXCLUSIVE GIVEAWAYS!
Select a membership level
NEW RECORDINGS! ENTRY LEVEL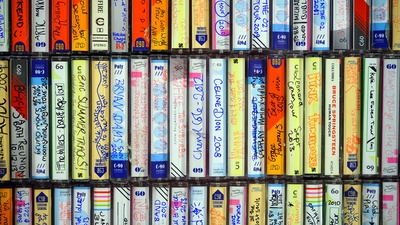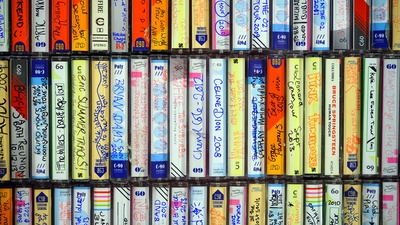 Subscribe at the $3 level and you're going to get:
1 Exclusive audio recording per month!  
15% discount on House Concerts & Virtual House Concerts!
15% discount on ALL Sean Rowe Merch Items! (ask for promo code)
When I was a kid I loved whenever a band I was smitten with put out "rare" B-side stuff, exclusive tracks and recordings that would otherwise have been lost the the mainstream. Well, that's what this entry level tier gets you! 
These will be songs that will remain unreleased to the general public. Sometimes it will be a cover song and sometimes it will be a reinterpretation of one of my earlier songs. Sometimes,  it might be a song that was originally intended for a specific record but, didn't quite make it for whatever reason 
As a bonus here you'll also get periodical video updates and offers that are exclusive to my Patreons!
NEW RECORDINGS + BEHIND-THE-SONGS VIDEOS
If you subscribe at the $5 level you'll get:
1 Exclusive audio recording per month
1 Behind-the-Song video per month
20% discount on all Sean Rowe Merch (ask for Promo Code)
Exclusive access to archived "Quarantine House Concerts"
15 % discount on all House Concerts and Virtual Concerts 
At this level, not only are you going to receive a new exclusive audio recording every month, but you're also going to get to see videos wherein I talk "behind the music" so to speak — what inspired certain songs, and why I choose certain cover songs to perform. I'll also take you through my recording process behind the scenes. These videos I'm calling
"Behind-the-Song"
RECORDINGS+ BONUS SONGS+ GUEST LIST PASS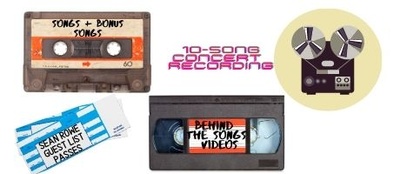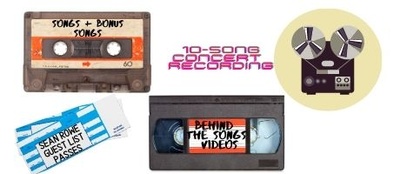 At the $10 level, you get: 
1 audio recording per month + 1 bonus track!
Behind-The-Song Video
Bonus unreleased track! 
Includes the "Songwriter Tier!)
Exclusive access to archived "Quarantine House Concerts"
1 Guest list pass to any show of mine you'd like to attend
15% discount on House Shows and Virtual House shows 
30% off of all Merch Items ( Ask for special Promo Code)
At this level you'll get the whole shebang! The recordings and videos described above plus you'll have full access to the "Songwriter" tutorial videos just in case that sparks your interest. You'll also get an increased discount on Merch. 
What's more is...When I'm passing through your town, you can get a spot on my guest list for the show for being a $10 subscriber 

To get your guest list pass: simply email: [email protected] and put "Patreon Guest List" in the subject line. And of course let us know what show you are wanting to attend! 
Here's the only kicker: space is limited to five spots for any one show, so they'll be reserved on a first-come-first-served basis. That said, any time I'm in town and have space on the list, come on out! Here's the not-so-small-print: this is only good for shows where I'm the headliner. So, if it's a festival or if I'm opening for another artist, I'm not gonna be able to hold spots.  Sorry friends! 
About Sean Rowe
If you're reading this, then you probably know that my name is Sean Rowe and that I'm a singer-songwriter. I'm also a father, a wild-foods forager, and a host of a new web-series called "Can I Eat This?" — a show about finding and cooking with wild foods.

If you team up with me on this Patreon thing, you're going to get and inside look at how the sausage is made. In fact, you're going to make it possible for me to make the metaphoric sausage because any money that comes from here is going directly toward funding my creative habits. Starting at $3 a month, you're going to have access to cool stuff like home recordings which would essentially be reinterpretations of my songs or cover songs by artists I love. For those donating at at least $5 per month, you'll get the exclusive recordings but you'll also get a "behind-the-song" video where I go into detail about why I wrote the song, how I chose the sounds, and if it's a cover song I'll go into detail with what moves me about it. So consider all this an "Fan Insider" ticket (because " Sean Rowe Fan Club" sounds like dork city to me)

The exclusives you'll find on Patreon will not be offered elsewhere. Check out the awards section and see if there's something that you like in there. We've come up with a few ideas that I dig like such as adding you to my guest list when I come to your town. I don't check FB a whole lot these days but if you really want to be in direct contact with me, this is the way to go. I promise no robots will be writing you. It will be yours truly. 

Thanks for reading, watching and most importantly, listening. This means a ton to me and I couldn't do this without you. 

Let's get to it!

Sean



https://goo.gl/images/MkupCU
https://youtu.be/-f0r_R0f8EA

Ok so you guys know that wild food show I host called "CAN I EAT THIS?" Welp...I freakin love filming these and I'd like to keep them regular but it's a challenge to fund the production costs on my own at this point so episodes will be coming in at a trickle but....with your support in getting my Patreon number up to this level, I'll be able to crush this and get these out to you more regularly.  



https://goo.gl/images/28C1tU
I'm also in love with the idea of a camera following me around for a day-in-the-life of my HOUSE CONCERT. experience. I thought it would be awesome for you guys to get a cinematic, behind the scenes into these shows and I'd like to make that available to you as well. Of course, these videos will also be free on youtube. Once I hit this subscription level, I'll be able to afford the production on something like this. Can't wait! 
2 of 2
Become a patron to
Unlock 116 exclusive posts
Connect via private message
Recent posts by Sean Rowe
How it works
Get started in 2 minutes