Walter
is creating videos about high strangeness
Select a membership level
STAR: AD BLOCK ABSOLUTION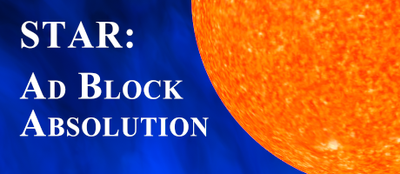 Feeling guilty for blocking YouTube ads and denying S4TR the revenue he's earned with blood, sweat, and tears?  Well, well, well - guilt no-more!  Become a star by indulging in: 
Ad-block-absolution -- absolve yourself of all guilty feelings and know that your contributions encourages my continued creation of the videos you enjoy.
Plus, access to the patron-only feed.  
MERCURY: YOUR NAME IN CREDITS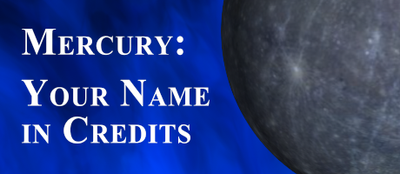 Your name appears in the BRONZE SECTION END CREDITS of my videos, and
Sneak-peak frame-grabs from the edit...in other words, digital images from to-be-released videos I'm working on.
VENUS: EARLY ACCESS AUDIO
Feel the love with this Patron-exclusive.  Venus bestows the gift of:
three-day early access to MP3 audio recordings from videos.  Listen to video audio tracks before they're publicly released on YouTube.
  + previous rewards 
About
Why am I here at Patreon?
As many of you already know, I love what I do.  I spend a lot of time and energy producing the videos you've seen on YouTube.  Some of you have suggested I create a Patreon page; and, a year later...after careful consideration...here I am.

What do I offer?
This was the catch for me.  I didn't want to come here with my hat in-hand and an empty cup.  Sure, you'll still get to join me on my YouTube journey as I interview folks and Search4TruthReality (S4TR), except I wanted to offer my patrons something beyond that. 

Community
I enjoy socializing with folks who are fascinated with high-strangeness. Mysteries are hoot to explore and make for stimulating conversations, especially if you've had a few paranormal encounters of your own!  In addition to early release videos and MP3s, I'm also offering opportunities to connect directly with me and your fellow S4TR patrons -- online and in person.  Here, you'll also find my personal posts on a variety of topics, and other media you won't find on my YouTube channel.

If you are interested in joining this community; or if you want to check out my creative/production processes; or, if you've just been meaning to support my work in some way, please consider becoming an S4TR Patron today.

Thank you.

Become a patron to
Connect via private message
How it works
Get started in 2 minutes