Sequester
is creating a reality tv show!
Select a membership level
About
Sequester's Mission
We aim to inspire a new era of online reality competition shows, and make them more accessible to the hopeful super fans who dream of being on them. The Sequester community is currently seeking funds to supplement the evolution of our Game Show. We are dreaming BIG and with your continued support we can grow our series and continue to make it a reality for you and others who've been waiting out for the opportunity to finally get cast for something like this.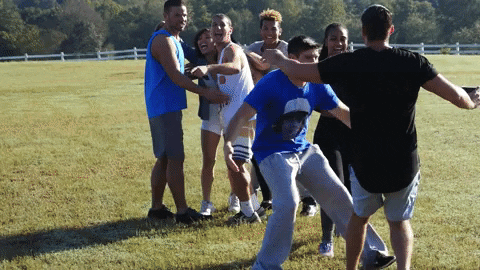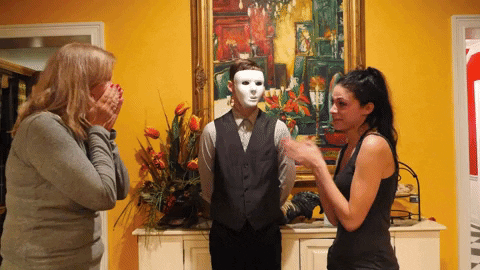 Thanks to a lot of dedicated volunteers Sequester doesn't have to cover the expense of hiring a team to come and help alongside production. It is fully produced by passionate super fans for the entertainment of other super fans! In the past, cast members on the show pay a participation fee that helps assume the cost of what it takes to run the game and make it an episodic production. It's our dream to make this experience as accessible as possible and acquire the funding to eliminate those financial obligations. With consistency in the quality of our content and evolvement of our community we believe one day adequate endorsements will flow to us more organically and we will be able to eliminate the need for crowd sourcing. Until then, to keep Sequester alive, and make it a reoccurring event on our calendars every year - any help is appreciated!
100% of everything backed by you is reinvested into our dream.

Here is a look at the financial obstacles we face to run the game.
Cost to rent a location suitable for 20 cast members + production members. This location also needs to be big enough to separate eliminated players from standing players, as well has have a landscape for competitions. In the most recent season it was $5,000 for a 4 night location. 
Prize money. Thanks to a sponsor, players were able to compete for a prize and a return on their original investment to participate in game. The prize was $2500.
Cost of equipment. This varies from technological equipment that helps improve the quality of  the show aspect to materials for competitions in the game. Luckily we have acquired some things for our inventory that we can continue to reuse, but still need more to keep improving the quality of the production. Such as: more consistent video quality, lighting, and sound. 
Food. Feeding 20 cast members and x production members with different allergen restrictions while operating with no down time (due to time constraints) is complicated and difficult.

These are the basics. Sequester's official 2nd season required a budget of $10,000 to produce. It is very ambitious of us to seek this level of funding through our community, but everything/anything helps! Sequester aims to give back for your support the best way we can, and will continue to innovate our incentives as we continue to grow! 


About Production


Audrey Middleton, the creator, since appearing on CBS's Big Brother 17, has used her platform to create a community around a new competition for the hopeful tv viewer. Audrey's goal is to forge an opportunity for super fans of reality television to partake in a competition that embodies the same essence of reality shows they love, but with all the upgrades our favorite shows don't offer!

The rest of production is made up of a newly formed family created through the game that brought them all together. Including Sam Loveridge (Black Hat), Jayce Cornell (Black Hat), Nick DeLisi (Black Hat),  Josh Smith (Sequester 2), Jake Round (Sequester 2), Ceejae Gardiner (Sequester 2), Dan Ginsburg (Sequester 2), Drew Hilliard (Community member), Jordan Staff (Community member), and Daniel Smith (Community member). The team continues to grow <3 


Since its inception in March 2016, over 100 people have competed on the online version of the show, and 43 people have competed in the Sequester Live series. Sequester is developing a thriving community of participants and viewers alike. Many members have become true friends and attended in-person Sequester meet-ups.


Want to help but can't commit to a monthly contribution? No problem! Participate on social media, by liking videos, leaving comments, and sharing the content! The more we grow Sequester, the more value there is for advertisers to relive a lot of the financial obstacles required to produce this.

Make a one time donation here!
Our goal is to get our idea off the ground and continue to improve it every year. Once our production continues to own the materials to produce this it will become easier and easier!
1 of 1
By becoming a patron, you'll instantly unlock access to 42 exclusive posts
By becoming a patron, you'll instantly unlock access to 42 exclusive posts
Recent posts by Sequester