Serena Chase (aka Vanni Shaw)
Serena Chase (aka Vanni Shaw)
is crafting a rom-com novel!
Select a membership level
The Meet Cute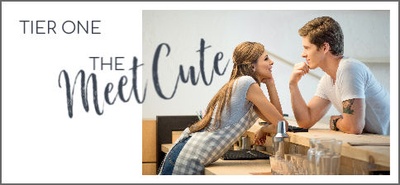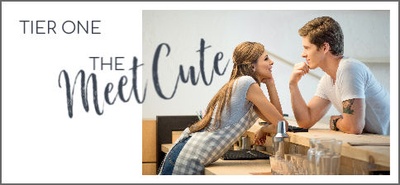 Patrons at The Meet Cute tier will be granted access to the following rewards:
Access to my novel-in-progress! Fall in love with my characters long before their stories are available elsewhere. Read unedited--but not necessarily chronological!--chunks of the book-in-development. 
Access to "Sharpen Your Sword" story crafting tips
Access to The (Virtual) Writing Workshop Series, featuring audio/video session of topical content and writing exercises, taken directly from the workshops I teach, adapted for sharing via Patreon.
A copy of the final version of the story's e-book, upon release
The Call to Adventure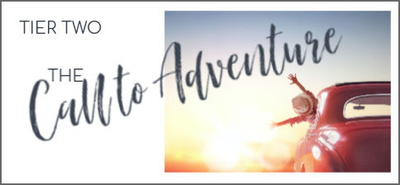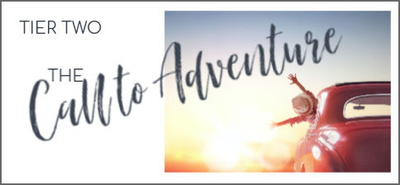 Patrons at
The Call to Adventure
level will be granted access to the following rewards:
All benefits of The Meet Cute reward tier, plus
EXTRA early content, including chapter revisions, behind-the-scenes research, and sources of inspiration for this project 
The Fellowship of the Thing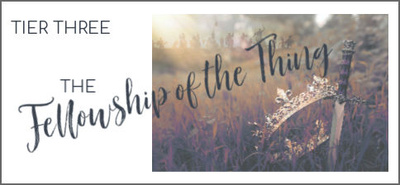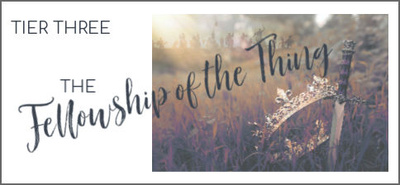 Patrons at
The Fellowship of the Thing
level will be granted access to the following rewards:
All the benefits of The Meet Cute  and The Call to Adventure reward tiers, plus
Membership to an exclusive online community (currently housed at Facebook) in which Patrons at this tier and higher can discuss the current work-in-progress with me and get to know each other
Spoiler Alert! Scapple board updates
A signed paperback of the finished book, upon publication
About Serena Chase (aka Vanni Shaw)
Welcome, Readers!
Hi! I'm Serena Chase.
Since 2013 I've published over 650,000 words in novel form: the 4-book
Eyes of E'veria
epic fantasy series and
Intermission
, a contemporary YA musical theatre/coming-of-age romance. If you've found me here, it's likely you've already invested a bit of your time and/or other resources in my creative process by reading my books, articles, and/or social media posts.
Thank you!
I know there are a lot of lovely things competing for your attention and I am grateful to have caught it for a bit.
Here's a little bit about what Patreon is, why I decided to utilize this platform,
and how my Patreon can benefit you, as a reader:


My Patreon Mission Statement:
I aim to utilize the Patreon platform to create a steady, sustainable stream of income from my fiction writing that will enable me to afford the editing, design, and other publication services necessary to deliver new stories into the hands of my readers while reducing the amount of time between new book releases and rewarding the dedicated readers who support my work through their patronage.
Whew! That was quite the run-on sentence. But... mission statements, y'know? *wink*
During my first three years on Patreon, I completed a full first draft of a novel--one raw, unedited chapter at a time--and roughly 60,000 words of a second novel--a prequel to my Eyes of E'veria series. The second book was epic fantasy and included tough themes that proved to be too tough for me during this tumultuous time in history. That project . . . failed. At least for now.
In mid-2021, I decided to shelve that prequel novel project, indefinitely, and write something more in line with what I personally needed as I navigated a pandemic-infected world: something light, warm, and cozy. Enter, a contemporary rom-com.
Since switching genres, writing has become FUN again! My productivity and general joy with the process has increased wonderfully. I expect to finish the first draft of The Perfect Winter Plan by March 2022, and will publish it--under a different pen name--later this year (to avoid brand confusion for my fantasy and YA readers.) 
If you would like to become a Patron of my work, Patreon has an easy, step-by-step process to get you started. I hope you find value by investing in my art. If you are unable to become a Patron at this time, thank you for your interest. I love hearing from all my readers and I do hope you will connect with me on other social media platforms. Please keep in touch!

If you are already a Patron, THANK YOU! I hope you're having fun as the latest story unfolds. 

Questions? Message me here, through your preferred social media platform, or by emailing me at [email protected]

Let's discover a story together, shall we? Perhaps we'll find ourselves in the fairy tale.

Sincerely,

Serena
Please note: Rewards & Goals were updated after the conclusion of Patreon Project One and may be updated/revised between projects, going forward.
*
I reserve the right to adjust my expected creative output and to change or add tiers and rewards at my discretion, but I will let my Patrons know well in advance of when those adjustments and/or changes will take effect. 
When I reach 50 Patrons I will contract with a cover designer for the book cover design of the novel-in-progress.

BONUS QUIRKY REWARD: I will post an exclusive, Patron-only video of me, singing the ABC's... with feeling.

1 of 4
Become a patron to
Unlock 231 exclusive posts
Connect via private message
Recent posts by Serena Chase (aka Vanni Shaw)