Silver Arrow Art
is creating at shows, in the wilderness, and wherever the road takes her
Select a membership level
A Dollar is All I Need
This is for those who want the inside scoop. To go the extra click to get access to information like:
- Daily updates
- Weekly live feeds workin on art with slightly guided discussion
- Bi-weekly vlogs
- Story time
- New merch ideas
Thank you for being invested in diving deeper into the world of Silver Arrow Woman.
Coffee and Paint Water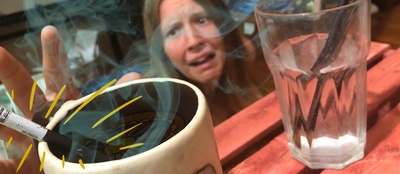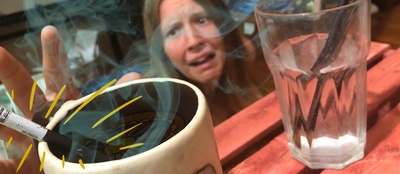 If I had a dollar for every time I ruined a coffee with paint or accidentally picked up paint water to drink, I might not need a Patreon. This is for those who understand the artist struggle, and want to make a cup of coffee not part of the struggle.  It is for Bob Ross lovers and aspiring artists, too.
With this tier you get:
-Daily updates, weekly live feeds, bi-weekly vlogs, story time, merch input
-Monthly tutorials on a variety of subjects and mediums
-A free print on an undetermined date every year (but if you want it on your birthday, let me know <3)
-Patron-only sales
Super Fan
For those who appreciate the material artist things, this is the one for you. Check it out.
For the price of a sandwich you get art, which lasts longer.
You get:
-All the previous things (updates, vlogs, tutorials, birthday print, live feeds)
-Downloadables: Free use clip art, coloring pages, phone backgrounds
-Mini Care Package (yearly): paper prints, buttons, stickers, and whatever fun merch thing I do.
-PERMANENT DISCOUNT CODE for my store (20% off)
This is my way of saying thank you for helping me do the thing. You are one cool cat and I love your life choices.
About Silver Arrow Art
Welcome.
I am using this
Patreon
to be able to continue to use my voice to change the world one bit at a time. I wish to use this to
fund future projects, travel in nature, and the ability to sustain myself enough to continue to just create.
The funding this will provide me the ability to apply for artist residencies, art fairs, galleries, wilderness permits, gas, and so much else.
Patreon has literally saved me from being stranded in another state.
I was in Maryland painting at a festival where I did not sell enough to get home, and then I found money in my Patreon that was just enough to get me home. Check out the benefits of
becoming a patron
, and
thank you so much for visiting.Art
is an incredible way to
speak to the masses
, because it goes
straight for the heart,
the center of emotions, and there is where the
seeds are planted to help someone grow.
For a lot of people, seeing is believing, so when the story can be told with an image, it creates a tangibility to the idea and something to hold onto:
a spark to light the flame.
Through visual storytelling
I share my vision of the world:
of
unity,
of
love for the ground we walk on, the water we drink, the beings we meet;
I create a space where
knowledge is freely shared for the betterment of the world,
 rather than coveted like jewels as something to hoard.
"Our flesh and bone tabernacle seems transparent as glass to the beauty about us, as if truly an inseparable part of it, thrilling the air and trees, streams and rocks, the waves of the sun -- a part of all nature, neither old nor young, sick nor well, but immortal."
                                                                                            --John Muir
When I was young I developed
a connection with nature and the spirits that dwelled there.
As a small child, I was terrified of bees, and my mom told me to sing to them.
She said that they're much more afraid of me than I am of them, so as long as I'm gentle with them, we can live in harmony.
That idea really opened my eyes, and inspired me to be a voice for the spirits who can't speak: the spirits of the forest, of the water, and of the creatures. This level of empathy has brought with it an understanding that
I am as much of a part of nature as it is of me;
we were not separate, not even different, but the same.
That's when I realized how beautiful this life is.

Much love,

--Silver Arrow
Thank you so much for being the people that help me reach this goal! The ability to build a community is crucial as an artist.
For reaching this goal I will raffle off a 10"x15" canvas print. All Patrons are automatically entered.
Thank you so much for all the love and support.
<3
--Silver Arrow
1 of 4
By becoming a patron, you'll instantly unlock access to 25 exclusive posts
By becoming a patron, you'll instantly unlock access to 25 exclusive posts
Recent posts by Silver Arrow Art
How it works
Get started in 2 minutes