Sinna
is creating adult-income.com to help people start and run an honest business
Select a membership level
I don't know, but I kinda like what you do
You send $1 each month, helping someone else who puts it to good use. That's the whole reward.
You also keep me healthy because for every patron, no matter the amount, I jump around the house happily :)
Go, Sinna, go!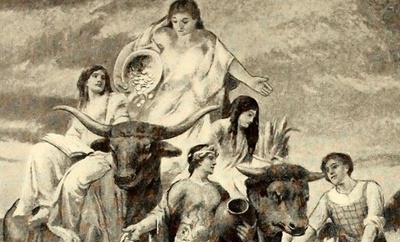 Regarding me as a person:
Your rewards for giving $2 or more every month:
Regarding my projects:

I answer most mails and messages, but you just made answering yours more fun. Feels like you really appreciate it!
You actively support an important thing in the world. For just $2. Seriously cool.
You have access to the restricted Patreon posts of your tier / we can talk in private
thanks! I really appreciate your help :)
Sinna's Secrets
Limited (9 of 18 remaining)
I am not Victoria, but send $20 or more every month and receive:
Regarding my projects:
Regarding me as a person:
Traffic and sales boost collaboration with me personally, coordinated from the protected areas
Full access to protected areas of adult-income.com with content that directly helps you save&generate money
You get credited as a supporter on my homepage adult-income, with a link back to your own page
You have access to the restricted Patreon posts
thanks and a virtual hug! :)
Answering your messages just became a priority :)
About
Mindset
The poor get poorer and the poorer you are, the more you get abused. Women earn less than men and are often the poorest and most abused.
I read that most Americans have less than $1000 in savings. If they have any savings at all. American students combined have more than 1 000 000 000 000 $ (one trillion) in student loan debt.
In our world, women often can't choose which job they want to do. Some have to do any job just to stay alive. Some have no chance at all to even get a job.
I know an alternative. Before you do just any job or no job at all, try to run your own business on the side. I have a business idea that is basically as old as humankind, but with a twist.
Anyone can do it. From poor to rich, handicapped to healthy, student to grandma. It's not complicated at all. There is a learning curve, but that is exactly what I help you overcome. There is almost no investment needed to get started.
To me it's fun, exciting, educational, eye-opening, fascinating and rewarding. It enables me to spend a lot of time with my children. I can manage my time however I wish to. I go on vacations whenever I please, I work when I want and how long I want. I can increase and decrease workload on a day to day basis. I am not rich financially speaking, but I earn a solid average and that's only because I choose to.
In fact, I earn more when I work more, which is exactly how it should be. I could choose to work way more and be financially better off, but that would leave less time for the more important things in my life.
I wish the world would be better and I try to contribute with my project adult-income.com
If you consider the freedom I have, I might have one of the best jobs in the world. A job that you could enjoy as well.
Although I hold a Master's degree, no educational level is required for my job. Although I use my female powers to earn the money, no one ever touches me.
I don't get abused, I don't get told what to do. I get up whenever I want (okay, whenever the kids want) and go to bed when I think it's time. I act morally and ethically absolutely correct. I don't waste other's money or gamble with other people's lives. I don't hurt, bully or disturb anyone.
In fact, I only bring joy.
Does this job have downsides? Yes, of course. But all in all they can be managed quite well. If this is your only job, then it's a little more risky, but if you do this on the side, it's pretty much awesome extra income.
How much can you earn? I strive to teach anyone how to get at least $1000 / month. Some work very hard and make a tenfold of that.
How much do I make? You can find out on adult-income.com.
It's my full-time job since a few years and it's nice. I would love a job at a company as well, because of benefits and insurance, but at least I can't get laid off, I don't have a boss yelling at me, I work whenever I want and I earn what I accomplish. I choose which colleagues to hang out with and whom to talk and answer to.
Since several years, actually since the second month I did this, I have reached a solid income that lets me have my own insurances, which I pay all by myself. I pay rent, tax (it's all official and legal), bills and everything else my family needs. I can even put a little money on the side for bad times.
You can learn exactly what I do. Any woman can do what I do in one form or another and even some men make a pretty nice income.
Athough
I
do, there is no need to get naked or do naughty things. I have colleagues who never undress, never show anything. Some don't even perform. They "just" talk and earn more than I do. Some do computer animations, some only ever show their feet or bounce on inflatable dolphins. If you want to learn about the endless possibilities, visit my site. It's a serious website with a lot of information.
Most of my knowledge is freely available just because I think women should know about it. Only a small percentage is protected by a password.
I even share total secrets that I gathered over the years, because my satisfaction in life is based on very high moral and ethical standards. When I spend my time meaningful, I feel good. When I sell something for the true value instead of way overpriced, I feel good. When I give away something for free that others would sell, I feel good.
When you read my site and become a competitor of mine, I feel good.
Okay, maybe I am mentally ill and wake up one day, thinking "why the hell didn't I just earn more money" - but until then, you are welcome to visit adult-income.com and read all about what I do for a living.

All of it? Well, if you support me on Patreon and get the password to every corner of the site, then yes, all of it. Please note that password protection is necessary to keep out bad people and to protect some private information I post (think about my earnings or screenshots from my admin area). I explain this in more detail on the website.
My password protected content is created in a way that it
pays itself
back. You'll see :)
Why Patreon?
Some personal and insider information on adult-income is protected due to very good reasons. Patreon is my 5th attempt to have protected content while enabling my visitors to get most of my content for free. I think Patreon is a good choice because it underlines the sincerity of my project and gives a trusted and proven way for others to send funds.
Note: My way is an honest, hard working way. You can earn a full time income without any of my password protected knowledge. If I helped you at all, take the $2 pledge. If you want more, take the $20 and get the inside articles and collaboration.
By becoming a patron, you'll instantly unlock access to 18 exclusive posts
By becoming a patron, you'll instantly unlock access to 18 exclusive posts