Siren's Paradise
is creating Adult Visual Novels
Select a membership level
Messy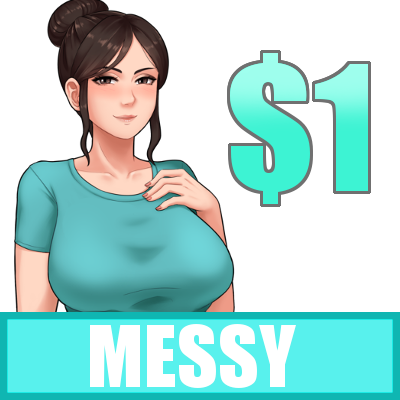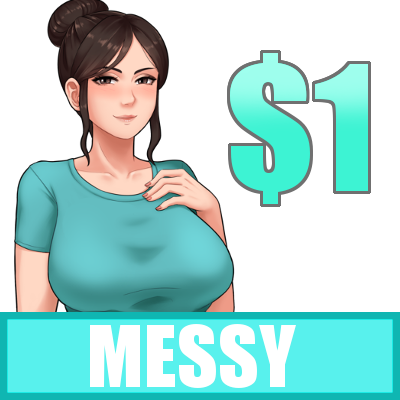 Cleaning starts with the basic tasks!  Pledging $1 grants you:
Occasional sneak peeks of SFW content!
Invite to the Siren's Domain Discord!
Includes Discord benefits
Chic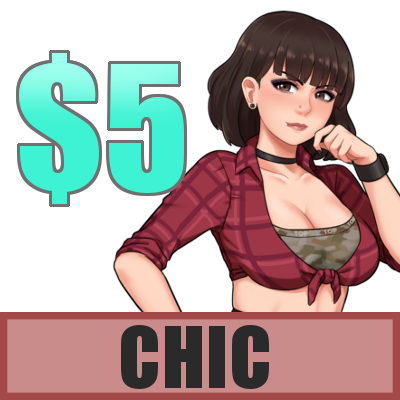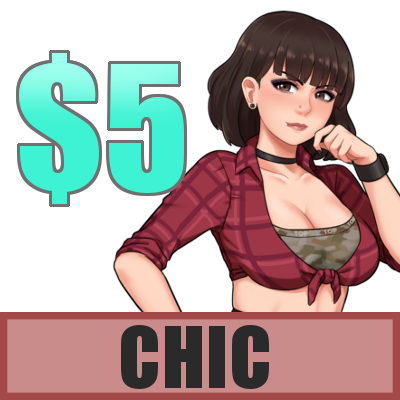 Keeping up with the current trends is all the rage! Pledging $5 grants you:
Same rewards as previous tier(s)
Receive occasional sneak peeks of scenes & 'warm-up' sketches!
Receive access to new builds ~3/4 days before the public release
Includes Discord benefits
Lavish
Big spending comes with some extra perks! Pledging $10 grants you:
Same rewards as previous tier(s)
Access to download of most NSFW scenes in their FULL resolution to be viewed whenever outside of the game
Includes Discord benefits
About Siren's Paradise
Hey guys! Welcome to my Paradise!
I'm Siren, a game designer working on an 18+ visual novel 
House Chores!

Here at Siren's Paradise, I'm working on side projects that co-exist alongside other major projects.  A mental vacation, as you will ;)  So kick back, relax, and enjoy your stay!
Twitter || itch || 

=== Download Links ===
= Public (Windows) =
Click Here to Download Public Build - Beta 0.6.2
= ($5+) Early Release Build (Windows & Android) =


Currently Same as Public Build

== Beta 0.7 Release Schedule ==

$5+ Early Release: Coming Soon!
Public Release: Coming Soon!

== House Chores ==
House Chores is a visual novel where you experience the story of a young man on his summer vacation.  Problems arise when he begins to see someone close to him in a much different manner.  To make matters worse, two unexpected guests barge in and complicate this messy summer even further! 
Can you score it big during your summer vacation?  Or will you start the school year empty handed? 
== Roadmap/Plans ==


House Chores began as a small project/homage to a classic meme that I found particularly funny back in the day.  Over time, the project has seen ups & downs but currently things are looking up for this game.
I want to explore the idea of expanding House Chores a bit more than it's original idea.  Instead of just a story about the player & Linda, introducing other guests into the house and maybe even looking into some areas/women outside of the house could be a possibility!
We'll see where House Chores goes.  For now, I'm just having fun with it and creating a story that hopefully some others enjoy as well!
== Why Pledge? ==


While House Chores is a work in progress, it will be
FREE TO PLAY! 
That means I rely on the generous support from Patreon donors in order to keep funding more art and animation for House Chores.  Without your support, this wouldn't be possible! 
In addition, pledging will get you exclusive sneak peaks at upcoming content before it's released.  I also plan to add additional tiers & rewards in the future!
If you can not, or do not wish to pledge, that is okay!  Simply playing House Chores is enough support but you can also do things like spreading the word of this game to others!  I would appreciate it immensely!

== Other Team Members ==
Lead Artist: Mogucho
(Original Lead: Sassquatch)
Animation: Sijix

Voice Work: PixieWillow


$2,000
-
reached!
per month
Heading outside the house? The artist and I have been considering adding new characters & stories.  If support reaches this much, I'll take that as a "hell yes!!"
3 of 3
Become a patron to
Unlock 33 exclusive posts
Connect via private message
Recent posts by Siren's Paradise
How it works
Get started in 2 minutes