Sirius Times Media
is creating the Sirius Times Video Archive
Select a membership level
Become A Sirius Times Silver Patron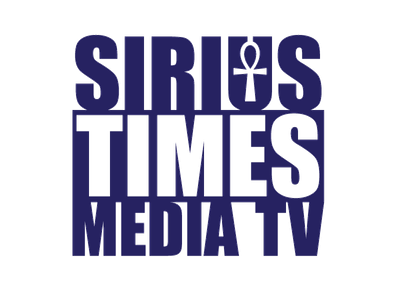 Unlock exclusive video programs and presentations from noted scholars, researchers, and lecturers reflecting various aspects of black consciousness, culture, history and perspectives from the mid-1990s to 2013.
Access to full video programs of Silver patron-only content
Early access to Bobby Hemmitt video preview clips up to a week before they appear on YouTube!
Become A Bobby Hemmitt Gold Patron
Get exclusive access to the dozens of videos we will share from the
Bobby Hemmitt Video Collection
as they are uploaded. 
Watch the full lecture (only previews or parts of the lectures will be published on YouTube)
At least 5-10 hours of Bobby's lectures not previously seen on YouTube each month
Plus all Silver Patron rewards!
C. Freeman El
Dedicated to C. Freeman El and over 100 videos produced by him. Personal information, charts, and books recommended by Bro. C. Freeman El. 
About
Greetings Family!
As some of you may be aware, we've been around creating, collaborating, and marketing black consciousness videos to the community over the last 20 years. From VHS tapes, to DVDs, to streaming files, we've had to adapt and change with the times. For the last couple of years we've been uploading and sharing our videos, and they have been well received by the many subscribers to our four YouTube channels. Without question, the biggest draw on our channels has been the noted eschatologist and lecturer,
Bobby Hemmitt
.
Bobby was prolific, and presented literally hundreds of lectures from 1996 through 2011, when he basically retired from the lecture circuit. We began our collaboration with Bobby in 1998 when we began to produce lectures (in Atlanta) with Bobby and coordinating the marketing of his videos (and many others). Then in 2000, after we co-produced the
Gathering of the Masters Conference
in Atlanta in collaboration with Cultural Communications, we began our web site
SiriusTimes.com
and publishing the 
Sirius Times Journal for Evolving Consciousness
newsletter and catalog. 
In 2013, Bobby suffered a stroke.
Although he has recovered much of his ability to speak, he still has mobility issues and other issues that have so far prevented him from resuming his public speaking. When we started our YouTube channels we made sure that Bobby was taken care of from the ad revenue we received monthly. In 2017, changes at YouTube caused our ad revenue to dip sharply, affecting our ability to help Bobby. So we created this patron-only page on Patreon to give our many subscribers, and
Bobby Hemmitt supporters and fans
, a way to help us and Bobby directly.
Bobby Hemmitt
will only be available in their entirety to patrons who contribute at the Gold level or higher
. We appreciate all of you who support our work to make this information available. But only the Gold level patrons will have access to the
full version
of the Bobby Hemmitt lecture videos we upload.
Our goal is to ultimately share as many of the videos in our catalog as we can and make them available to all of our supporters and patrons who appreciate the value of information and connection to our history and culture. And, as of April 2018, all new uploads shared on our page will be AD FREE! So, your support is vital to our ability to continue to provide this service. We urge you to become a monthly patron of the
Sirius Times Video Archive
 so that we can continue to share our catalog of videos with the community and continue to support
Bobby Hemmitt
.
Be sure to check out all of the free content available on our YouTube channels:
You can browse our complete current catalog of videos on our web site at 
SiriusTimes.com
. Or, you can download a copy of our catalog included in the 
SiriusTimes 2006 Digest
in PDF format.
When we get to 1,000 patrons we will begin to direct a percentage of our donations to other creators producing videos and programs of interest to the black community, by becoming patrons of their work. We believe in "paying it forward" and spreading the blessings and there are some really good and insightful young folk out there really speaking to issues we should all care about.
1 of 1
By becoming a patron, you'll instantly unlock access to 349 exclusive posts
By becoming a patron, you'll instantly unlock access to 349 exclusive posts
Recent posts by Sirius Times Media