Select a membership level
UNN Marine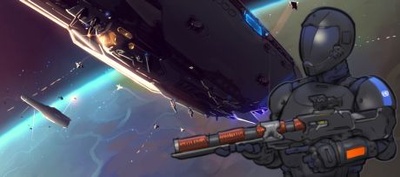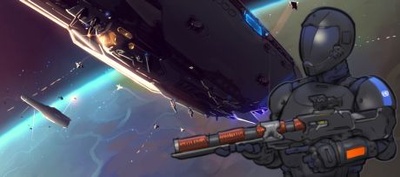 You're a hardy UNN Marine, you hold the line against any enemy, foreign or domestic. Thank you for your service! 
Includes Discord benefits
Borealan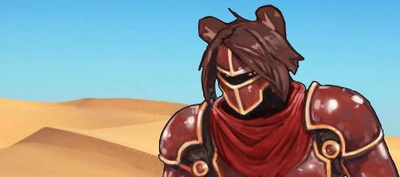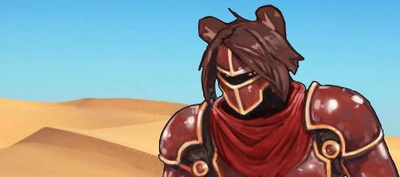 You're a fierce feline warrior, you give as good as you get, and your pack values your loyalty. 
Includes Discord benefits
Krell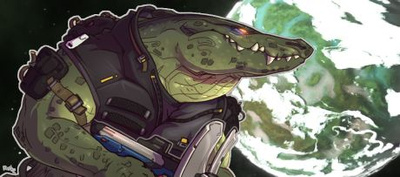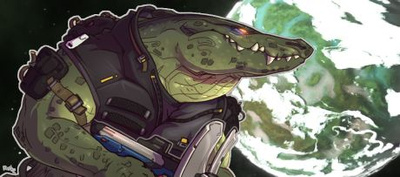 You're a living tank, a stoic reptile with armored plates that can stop a bullet, your friendship is unshakable. 
Includes Discord benefits
About Snekguy
Thank you for visiting!
My name is Snekguy, and I like to write – primarily science fiction and fantasy with erotic elements. I post my stories in a lot of places, and they're free for everyone to read. I write a 2000 word update every day Monday through Saturday, so there's always something new to see each time you visit.
On my Patreon page, you can follow my writing more closely, interact with me as the stories develop, and read stories in progress before they're posted to other websites. I also create ebook versions of my finished stories that are free to download, and I commission artwork and book covers for you to enjoy. For those who choose to support me, you can access a large backlog of retail ebooks and audiobook files on demand, as well as participate in polls, and access the community Discord server.
Thanks to your continued support, writing has become my main source of income, and I am able to write full-time! By supporting me, you can help me raise money for more artwork and book covers, produce new audiobooks, and keep me cranking out content for years to come.
A convenient list of all my content and related links can be found on my website over here: 
https://snekguy.com/
You can check out an archive of all my stories listed in reading order, see image galleries, the wiki, and more.
You can navigate to the different sections of the Patreon using the tags below.
-Artwork: see character art, book covers, concept art, and more.
-Ebooks: download free versions of the stories in various ebook formats.
-In Progress: check out what I'm working on right now!
-Fanworks: take a look at fan submissions such as stories and artwork.
-Retail Ebooks: access the same versions of the ebooks that are sold on Amazon and other storefronts, featuring covers, extra editing, enhanced typesetting, in-line table of contents, and other special features.
-Audiobooks: access DRM-free copies of my professionally-produced audiobooks.
-MEGA Archive: download all of your unlocked rewards quickly and conveniently.
Happy reading!
$1,536.17 of $2,000
per month
The average cost of recording a novel-length audiobook. If you guys reach this goal, we can make more stories into audiobooks! 
4 of 4
Become a patron to
Unlock 41 exclusive posts
Connect via private message