SniperHQ
is creating the Ultimate Game Guide
Select a membership level
PATRON SAINT OF SNIPERS
St. Sebastian would be proud.
You see value in this community and want to help support it. You are very generous that way! 
(No rewards except my deepest gratitude)
FRONT LINE
Limited (96 remaining)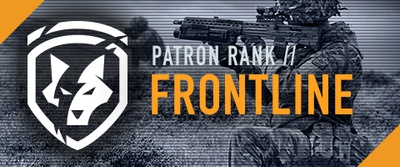 Discounted option for the first 100 members, the cannon fodder, the lucky few who volunteered for the front line.
(same rewards as the SNIPER ELITE)
Includes Discord benefits
SNIPER ELITE
Go from a boot-camp RECRUIT to an elite PHANTOM killing machine!
Benefits include: 
+ INSTANT ACCESS
+ Content available 24/7
+ Articles from your FAQ
+ Quarterly promotions (TBD)
Includes Discord benefits
About
My goal at 
SniperHQ.club
 is to provide Sniper Arena players with the largest wealth of how-to guides, insider information, tips and tricks. Everything you need to master the game and build the Ultimate Sniper!
Over a year ago I downloaded the
Sniper Arena game
for the first time. From that moment on I was hooked. It was a daily obsession and challenge to advance. The more I played though, the more I was surprised in how difficult it was to find advice and more details about the game. In-game or online information was sparse and even contradictory. So I started consulting game veterans and collecting their advice. This exploration plunged me down the rabbit hole, only to discover even more questions.
What are differential bonus points? Can I downgrade my gear? What's the best scope speed setting? Are players cheating to get 200 kills? How can I kill more and die less?
I took the information and posted it on our squad's server. As word spread about these guides, players from other squads requested access too. It was at that point I started exploring how to share this information with the entire Sniper Arena community.

WHY JOIN SNIPERHQ?
SniperHQ
guides are logically grouped and organized to make it easier to find answers. Articles are packed with detailed charts, illustrations, video examples and much more. Everything you need to gain an edge on your opponents!
EXCLUSIVE ACCESS FOR PATRONS:
The largest collection of Sniper Arena information found anywhere

Indepth details on gear stats, comparisons, tips and tricks

Expert advice from Sniper Arena veterans

Non-bias opinions and information

Notifications of SA rule changes, additions and promotions

Ability to search for the answers you need, when you need them

Your input into what topics and questions should be added next

Regular updates and additional content

We even explain what a speed kill is and how to do it better!
Think about how these guides could transform your game!!
WHY ONLY PATRONS?
SniperHQ
is not endorsed, supported or affiliated with
Sniper Arena
, Nordcurrent or any of their affiliates. It takes a large amount of time to research questions and find the answers, then create the articles and maintain the site. It's basically a full-time job. For the same price of a couple Sniper Gift Boxes, your patronage ensures all the content is live and available for when you need it.
Currently around 30% of the available content is edited, formatted and available on the website. With your help I can finish adding the other 70% and grow it into the largest Sniper Arena Game Guide!
Think of your patronage like a Netflix or Beer-of-the-month club. It's something you enjoy, allows for new offerings, and keeps the doors open. As the number of patrons grows, I will be able to refine existing content and add more exciting features (like play-by-play videos and interactive tutorials).
SO WHAT IS PATREON?
Patreon is a service that does the heavy lifting; handling patron questions, payments, administration and more. In turn, this enables me to focus entirely on creating quality content. Unlike other options, with Patreon 90% of your donation goes directly into the SniperHQ development.
The Patreon system is also directly integrated into the SniperHQ website. So as an active member:
the game guides are exclusively and instantly available to you,
while restricted for the other 99% of Sniper Arena players. 
So what are you waiting for? Spend a couple bucks on boosters or dominate the game? Join 
SniperHQ
today!
— STØNĒCØLĐ
aka Scott Auch
When I reach 50 patrons, I will be able to ensure a quality infrastructure for SniperHQ website. 

Reliable web servers (for managing high-traffic and expansion)
Content delivery networks (quick access speeds 24/7)
Top security encryption (keeping personal information safe)
Mobile-ready content (because this is a mobile game after all)
1 of 6
Become a patron to
Connect via private message