Solely Singleton
is creating a Magic: The Gathering Podcast
Select a membership level
Supporter Signet
Solely Singleton Discord Server access.
Gain access to a private Solely Singleton hang-out. A place where you can talk to the hosts and other fans of the show about cube, EDH, episodes, and any other random topics. 
Includes Discord benefits
Champion of the Podcast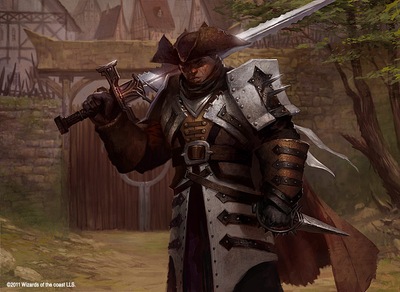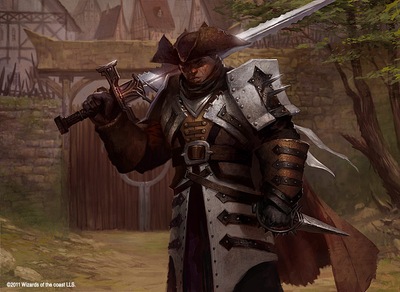 Access to special bonus episodes!
Need to hear more Brad and Eric?  We usually cut large segments of the show for being wildly off topic.  Now those conversations can be heard as their own mini-episodes.  These range anywhere from a minute to a whole hour of off-topic tangents.  They offer nothing from a cube knowledge standpoint, but major fans will enjoy some extra banter between the hosts.  
Warning: These will be completely uncensored, erratically posted, and loosely edited.  Assume explicit content lies within.

Includes all rewards in lower tiers. 
Includes Discord benefits
Venser, Supporter Savant
A say in the podcast.
Have you ever wanted to have a say in our episode topics?  Now you can!  
We have hundreds of episode ideas but a limited number of episodes in each season.  How do we choose which ones make the final cut?  We'll just let you do it for us.
Each season we will host at least one episode chosen by our supporters.  At least once per season we will send a private poll to supporters at this tier or higher, the winning idea will be the topic for the Patreon Supporter episode.

Includes all rewards in lower tiers. 
Includes Discord benefits
About Solely Singleton
What is Solely Singleton?

Solely Singleton is a seasonal podcast with weekly episodes based around the Magic the Gathering Cube format. The hosts, Brad and Eric, cover topics ranging from introductory points to the format, to in-depth discussions on drafting strategies and design philosophies and everything in-between. The show also occasionally touches on other singleton formats such as Commander and Singleton in the off-seasons.
When do new episodes come out?

Episodes release on Tuesday during each week of the season. The show is seasonal with approximately 10 episodes per season and breaks of up to a month between seasons. These tend to coincide with major holidays or crunch time in our day jobs, giving the hosts balance between content creation and adult life. The schedule for a seasonal break is posted ahead of time so you don't have to panic about missing our grand return. It's worth noting that we don't believe in our content being some timed exclusive; our main episodes will always go up at the same time for everyone, patron or not.
Why are we using a Patreon?

To be honest, producing content is a labor of love. It also tends to be a very one-sided relationship. This is true for all content creators and we highly advise thanking other creators you're a fan of. At the start of this show we had the goal in mind of offering a well-produced program that provided players of different experience levels an informative and entertaining experience. Against all odds we've been told we've succeeded. We still don't believe you, but what do we know? Unfortunately, it has not been a cheap ride to make it this far. We've spent a large amount on equipment, software, and hosting to bring this show to you. We're happy to have done so and will continue to do so for the foreseeable future, but we've decided it's time to ask for a helping hand. While we don't expect to make money off of the show, support from patrons could help us bring you quality content for seasons to come.
How is this Patreon set up and why?

We decided to set up the Patreon by episode. This is a more flexible option for our listeners, as you can still choose to cap your total subscription per month. It simply acts as insurance for you, the patrons. Our seasonal nature means we don't always produce content at an even pace. We don't want you paying the same price while we're slacking off as you do while we're churning out content. Also, rest assured, bonus episodes between seasons are a gift from us to you. They will not count as major episode releases, meaning we will not charge you for them.
What do you, the listeners, get out of our Patreon?


You get the immediately listed rewards. Sure but what else?
We can afford better equipment. This would improve the quality of future episodes. Who doesn't love quality?
With enough income we could pay a dedicated editor. Thus allowing time for more side projects and bonus content to come to fruition. The other main bonus: A dedicated editor is probably far better than we could ever hope to be, again increasing the show's quality. That's two ways to improve quality. If video games have taught us anything, it's that stacking buffs is smart.
The ability for us to afford public giveaway events. These obviously won't be immediate, but the extra income opens the door for these types of events.
The ability for us to offer merchandise. We don't currently have the personal funds to offer things like branded tokens, sleeves, playmats, etc. If Patreon gives us enough base investment we could offer these if the community shows an interest. Imagine how cool it would be to show up to Cube or EDH night with a playmat repping your favorite podcast. Now imagine it's just our playmat instead. With enough support we could even make a 1/1 Black Snake token with Deathtouch. Even WotC doesn't have that kind of funds available!
Can't support us through Patreon?

That's fine! Don't fret, there are plenty of ways you can show your support without spending a dime on us. The biggest way to help costs absolutely nothing:
Just be a helpful part of the Magic community at large.  Be an ambassador for the Cube community. Cube is a very small community in the grand scheme of things.  If the format grows more popular we all benefit from new friends and ideas.
Accessibility is a limiting factor for many people. They see cube as an exclusive format that costs too much money or has too much gatekeeping. Make sure to offer helping hands in the community, pointing people toward entrance points and advising people who ask for help. Keep an open mind and wash away the stigmas that surround cube until they are a distant memory. A large part of this show's goals is ensuring that the community grows and develops. The more you help that cause the more you help us!
Website Infrastructure Upgrade.
Our current hosting method is very economic, but not the best for load times or supporting any heavy load.  At this goal we can upgrade the site to something that can take a beating and keep going.  This will allow us to possibly expand the scope of the site's uses in the future as well.

5 of 7
Become a patron to
Unlock 37 exclusive posts
Connect via private message
Recent posts by Solely Singleton
How it works
Get started in 2 minutes