SomeGadgetGuy
is creating FRESH tech videos!
Select a membership level
WELCOME TO THE SHOW!
Welcome to the club! $1 a month is all it takes to unlock content here on my Patreon feed. Updates, comments, production diary, and cool stuff I find around the internet. Say "SCREW YOU" to YouTube ads without the guilt of NOT supporting your favorite producers. 
YOUR NAME IN LIGHTS!
In addition to the previous tier, $2 a month is when I start adding names to my end card credits list! 
Includes Discord benefits
EARLY ACCESS!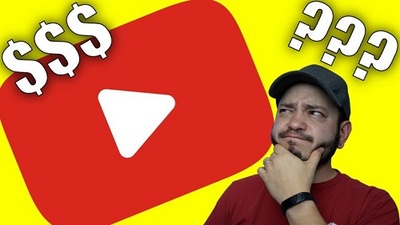 In addition to the previous tiers, how about early access to new videos! YouTube LOVES to demonetize my videos, so I often keep them private for a couple days to see if I'll get flagged. At $5 a month, we turn lemons into lemonade! You get early access to those videos while we wait to see if YouTube is going to wreck me! AGAIN!
Includes Discord benefits
About
Fresh tech videos! Gadget reviews! The best camera and audio tests! Production vlogs! Fun field trips! More collaborations! More Challenges! More Podcasting!
SomeGadgetGuy needs YOU! Let's build something rad together!
Who am I?
I'm Juan Carlos Bagnell, a former commercial casting director turned technology pundit. I've been gutting computers since I was seven. I was that nerdy kid walking around with a digital organizer LONG before smartphones were cool. Throughout my tech career, I've been a producer on other tech channels. If you live in Los Angeles, you might have seen me on local news, and I shoot my own stuff under the name
SomeGadgetGuy
.
What are we trying to do here?
I produce tech reviews. I have over two decades of recording experience.
I wrote a book on smartphone photography
, and I produce a community Q&A podcast. While I learn how to produce better content, I like to share and educate along the way. I want to do this right, and I want to bring you along for the ride.
Finding the right phone for you? Recording better audio for a podcast? Picking the right tripod for your camera? If you've ever been curious about questions like those, I've been helping people unravel those topics for years.
A lot goes into producing content. More than just shooting reviews, we can expand on all conversations. Producing behind the scenes, in-depth interviews with other producers, giving you more access to the conversation, and delivering an insider view on how this work gets done. I deliver candid opinions on what works and what fails.
Shoot, Edit, Render, and Upload 4K Video from your Phone - #CES2018 Recap!Building and Growing!
To do this right, I'll be using this support to go hands on with more gadgets. Not just phones, but taking a closer look at gaming, cameras, production equipment. More than what I can do by only begging PR firms for gear.
Along the way, I want to resurrect the in-depth camera and audio reviews I used to produce. Videos which can take days to cobble together. It's difficult finding ways to subsidize that kind of production in the current state of YouTube demonetization.
I want to improve the podcast with more guests and interviews. Eventually, if we can find an audience for this kind of coverage, investing in more people working on these videos (right now I'm a one-stop shop), and building a travel budget for future events and community meet ups.
THANK YOU!
I greatly appreciate the people who are already watching and sharing. No producer is an island, and I wouldn't be here now if it weren't for folks already participating. Time and money are pretty precious, and I don't want to take this collaboration lightly. I'm working hard to make sure that there's a good value here for people who participate.
Thank you for your consideration! I hope we can build something fun together. It's time for some next level tech!
EXPANSION!
At this tier, which is bit farther than our last, I'm going to bring on some help! I'm LITERALLY a one-man operation. Some part time help for graphic design, editing, and production has been LONG overdue. This tier is less about gifting fun things to Patrons, but instead, making WAY better content for you!

3 of 3
Become a patron to
Unlock 435 exclusive posts
Connect via private message
Recent posts by SomeGadgetGuy
How it works
Get started in 2 minutes